Finjan's Research Unveils Botnet Trading Platform for hacked PCs
Compromised PCs of individuals and corporations are turned into digital assets that cybercriminals potentially trade online. Traded data also includes about 100,000 stolen FTP accounts
Farnborough, United Kingdom

, (PresseBox) -
Finjan Inc., a leader in secure web gateway products and the provider of a unified web security solution for the enterprise market, today announced that its Malicious Code Research Center (MCRC) managed to research a trading network and botnet, where compromised PCs are bought and sold for profit. In the second issue of its "Cybercrime Intelligence Report" of 2009, Finjan shows the operations of the Golden Cash network consisting of an entire trading platform of malware-infested PCs. The trading platform utilizes all necessary components (buyer side, seller side, attack toolkit, and distribution via "partners"). This advanced trading platform marks a new milestone in the cybercrime evolution.

By turning compromised PCs from a one-time source of profit into a digital asset that can be bought and sold again and again, cybercriminals are maximizing their illegal gains.

The cybercrime intelligence report covers the following:

- On the buyer side of the trading platform, batches of 1,000 malware-infected PCs can be purchased for $5 up to $100; depending on territory
- Partners are paid for successfully distributing the bot and collecting FTP-credentials of legitimated websites through the infected PCs
- On the seller side of the trading platform, cybercriminals sell batches of 1,000 malware-infected PCs for $25 up to $500
- Compromised malware infected PCs may be infected with additional malware each time they are purchased by a new "owner"
- For attacks and exploitations, an exploit toolkit with obfuscated code and the Trojan Zalupko attack toolkit are provided

"As reported by Finjan before, cybercriminals keep on looking for improved methods to generate profit. In addition to stealing data and selling them on, they now also trade compromised PCs to as many buyers, sellers and partners as possible. Looking at the list of compromised PCs we found, it is clear that no individual, corporate or governmental PC is safe," said Yuval Ben-Itzhak, CTO of Finjan.

In the report released today, Finjan also indicates how organizations can detect and deal with infections, and how they can prevent their corporate PCs from being compromised and turned into bots.

To download the report, please visit www.finjan.com/Cybercrime_Report

Technical analysis is provided on Finjan's MCRC blog post at www.finjan.com/MCRCblog

About MCRC

Finjan's MCRC specializes in the detection, analysis and research of web threats, including Crimeware, Web 2.0 attacks, Trojans and other forms of malware. Our goal is to be steps ahead of hackers and cybercriminals, who are attempting to exploit flaws in computer platforms and applications for their profit. In order to protect our customers from the next Crimeware wave and emerging malware and attack vectors, Finjan MCRC is a driving force behind the development of Finjan's next generation of security technologies used in our unified Secure Web Gateway solutions. For more information please also visit our info center and blog.
Finjan Software GmbH
Secure Gateway provides organizations with a unified web security solution combining productivity, liability and bandwidth control via URL categorization, content caching and applications control technologies. Crimeware, malware and data leakage are proactively prevented via patented active real-time content inspection technologies and optional anti-virus modules. Powerful central management enables intuitive task-based policy management, excellent drill-down reporting capabilities and easy directory integration for all network implementation options. By integrating several security engines in a single dedicated appliance, Finjan's comprehensive and integrated web security solution enables quick deployment, simplified management and reduction of costs. Business benefits include real-time web security (no patches or updates needed), lower total cost of ownership (TCO), cost savings in administration efforts, lower maintenance costs, and reduction in loss of productivity. Finjan's security solutions have received industry awards and recognition from leading analyst houses and publications, including Gartner, IDC, Butler Group, SC Magazine, eWEEK, CRN, ITPro, PCPro, ITWeek, Network Computing, and Information Security. With Finjan's award-winning and widely used solutions, businesses can focus on implementing web strategies to realize their full organizational and commercial potential. For more information about Finjan, please visit: www.finjan.com.


Diese Pressemitteilungen könnten Sie auch interessieren
Weitere Informationen zum Thema "Sicherheit":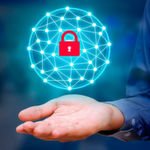 Password Manager – Nein Danke?
Oh­ne Pass­wor­te geht es nicht! Ein Lo­gin Bild­schirm am PC, der Ac­co­unt für das On­li­ne­ban­king, die Web-Be­s­tell­sei­te, das Lo­gin für das So­cial Me­dia-Netz­werk, übe­rall wird man nach ei­nem Pass­wort ge­fragt. Sel­bi­ges soll mög­lichst kom­p­li­ziert sein, Son­der­zei­chen ent­hal­ten und nicht be­reits an an­de­rer Stel­le Ver­wen­dung fin­den. Ei­ne An­for­de­rung, die eher ei­ner Her­aus­for­de­rung gleicht und nicht we­ni­ge An­wen­der vor Pro­b­le­me stellt. Doch die Lö­sung ist nah. Es gibt Pass­wort-Ma­na­ger, die sich hier als uni­ver­sel­les Uti­li­ty prä­sen­tie­ren und al­le Pro­b­lem lö­sen.
Weiterlesen