Sberbank (Switzerland) AG Implements Palo Alto Networks Next- Generation Security Platform For Superior Client Cyber-Protection
Achieves More Precise and Effective Prevention of Cyberthreats / Gains Detailed Audit Trail to Ensure Swiss Banking Compliance
Santa Clara, Calif.

, (PresseBox) -
Palo Alto Networks® (NYSE: PANW), the next-generation security company, today announced that Sberbank (Switzerland) AG, has added the Palo Alto Networks Next-Generation Security Platform to its cybersecurity framework.

Sberbank (Switzerland) AG provides corporate client and financial market services in strict compliance with international industry standards and Swiss banking regulations. Operating in an environment where global banks constantly face evolving cyberthreats, Sberbank (Switzerland) AG has selected a comprehensive platform to strengthen its protection of clients, whilst also focusing on its daily business operations. A full audit trail is guaranteed to demonstrate high compliance levels with data protection regulation.

By deploying the Palo Alto Networks Next-Generation Security Platform, Sberbank (Switzerland) AG gains additional control of network traffic with the ability to set granular user- and application-specific security rules. The Palo Alto Networks platform provides the Bank with a clear and detailed audit trail of network activity and configuration changes.

Sberbank (Switzerland) AG has deployed two PA-3050 next-generation firewalls in active/passive mode to address its specific security needs. In addition, Sberbank (Switzerland) AG uses User-ID™ and App-ID™ traffic identification technologies from Palo Alto Networks to define precise security rules governing network activity.

QUOTE


"Our decision to deploy the Palo Alto Networks platform at Sberbank (Switerland) AG was based on its extensive next-generation capabilities offering advanced threat prevention and comprehensive visibility into network traffic. This intelligent platform simplifies management tasks and allows us to fulfil necessary security requirements, as well as optimise performance and usability."


Vyacheslav Degtyarev, deputy head of IT, Sberbank (Switzerland) AG

About Sberbank (Switzerland) AG (www.sberbank.ch)

Sberbank (Switzerland) AG is part of Sberbank CIB – the corporate and investment banking business of Sberbank Group. Sberbank CIB's key areas of activity are corporate finance (including trade finance), the documentary business, investment banking services, trade operations with securities, and private equity. Sberbank's corporate and investment banking business provides integrated financial solutions and investment advisory services to its clients, which include major corporations, financial institutions, sovereign states and federal and sub-federal government bodies and organisations. Sberbank (Switzerland) AG (its headquarters are located in Zurich) provides corporate client and financial market services, including trade finance, transaction banking, structured finance, as well as agency services and global market operations. Sberbank (Switzerland) AG acts as a hub for Sberbank Group's global markets activities for international clients and the development of Sberbank Group's commodities trading operations. Sberbank (Switzerland) AG works with international subsidiaries and holding companies of Sberbank Group's clients in the market to actively develop services for clients carrying out trading and investment activities in any of the countries where the Group is present. Sberbank (Switzerland) AG operates in accordance with the requirements of Basel III and Swiss Financial Market Supervisory Authority (FINMA).

About Sberbank

Sberbank is Russia's largest bank and a leading global financial institution. Sberbank holds almost one third of aggregate Russian banking sector assets, it is the key lender to the national economy and the biggest deposit taker in Russia. The Central Bank of the Russian Federation is the founder and principal shareholder of Sberbank owning 50 percent of the Bank's authorized capital plus one voting share, with the remaining 50 percent held by domestic and international investors. Sberbank has more than 135 million individual customers and more than 4 million corporate clients in 20 countries. Sberbank has the largest distribution network in Russia with almost 17,000 branches, and its international operations include UK, U.S., CIS, Central and Eastern Europe, India, China, Turkey and other countries.

The Bank holds the general banking license No.1481 issued by the Bank of Russia. Official websites of the Bank: www.sberbank.com (Sberbank Group website), www.sberbank.ru.
Palo Alto Networks GmbH
Palo Alto Networks is the next-generation security company, leading a new era in cybersecurity by safely enabling applications and preventing cyber breaches for tens of thousands of organizations worldwide. Built with an innovative approach and highly differentiated cyberthreat prevention capabilities, our game-changing security platform delivers security far superior to legacy or point products, safely enables daily business operations, and protects an organization's most valuable assets. Find out more at www.paloaltonetworks.com.


Diese Pressemitteilungen könnten Sie auch interessieren
Weitere Informationen zum Thema "Security":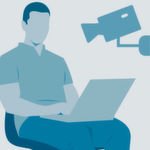 Der moderne Hacker im Visier der Behörden
Die Welt der Ha­cker be­fin­det sich in ei­nem kon­ti­nu­ier­li­chen Wan­del. Durch im­mer neue tech­ni­sche Mög­lich­kei­ten ent­wi­ckeln Cy­ber­kri­mi­nel­le im­mer bes­se­re An­grif­fe und ver­ber­gen sie sich gleich­zei­tig im­mer bes­ser vor ih­ren Ver­fol­gern. In den USA ver­fol­gen FBI, Se­c­ret Ser­vice und Ho­me­land-Se­cu­ri­ty Cy­ber-Straf­ta­ten. Die Ein­schät­zung der Ex­per­ten die­ser Ein­rich­tun­gen fällt aber wei­test­ge­hend er­nüch­t­ernd aus.
Weiterlesen