yStats.com releases a Free Report on Global E-Commerce and Online Payment Markets

Hamburg

, (PresseBox) -
Germany-based secondary market research firm yStats.com has issued a special Free Report, containing valuable insights from its highly-regarded publications regarding B2C E-Commerce and Online Payments worldwide. The report is available for download at www.yStats.com.

This unique free report, titled "Global B2C E-Commerce and Online Payment Developments" is a composite of text and graphic charts from reports as published by yStats.com in 2016, with the same authentic, carefully researched information as in the publications purchased by clients of yStats.com, which are sector-leading companies worldwide. The footnotes showing information about the original source are included, reflecting the company's methodology of secondary research from a wide variety of respected, authoritative primary sources to insure reliability of the information for the end users.

The samples in this free report demonstrate the variety of topics covered in publications of the Hamburg-based research firm. Readers can see data on the vertiginous growth of the use of mobile payments in South Korea, the evolving use of omnichannel purchase methods such as click and collect in the United Kingdom and the penetration of cross-border shopping in Canada, among other topics. The charts in this free report represent the wider and deeper coverage in the complete library of yStats.com reports: over 70 markets in all global economic regions.

This free report is an example of the boardroom ready reports that yStats.com has provided to its clients since 2005, containing data to guide informed decisions in this fast-growing field of online retail.

We are pleased to have been providing boardroom ready reports to our clients since 2005. This invitation to request our sample free report conveys our desire to be of assistance to a wider audience in providing data to guide informed decisions in the fast-growing fields of online retail and payments.

The report is available for download after registration here: https://www.ystats.com/product/free-report-2017-global-b2c-e-commerce-and-online-payment-developments/
Website Promotion
yStats.com GmbH & Co. KG
Founded in 2005 and headquartered in Hamburg, Germany, yStats.com is one of the world's leading secondary market research companies. We are committed to providing the most up-to-date and objective data on Global B2C E-Commerce and Online Payment markets to sector-leading companies worldwide.

Our multilingual staff researches, gathers, filters and translates information from thousands of reputable sources to synthesize accurate and timely reports in our areas of expertise, covering more than 100 countries and all global regions. Our market reports focus predominantly on online retail and payments, but also cover a broad range of related topics including M-Commerce, Cross-Border E-Commerce, E-Commerce Delivery, Online Gaming and many others. In addition to our wide selection of market reports, we also provide custom market research services.

We are proud to cooperate with companies like Bloomberg and Thomson Reuters. Given our numerous citations in leading media sources and journals worldwide, including Forbes and the Wall Street Journal, we are considered one of the most highly-reputed international secondary market research companies with an expertise in the areas of B2C E-Commerce and Online Payment.
Diese Pressemitteilungen könnten Sie auch interessieren
Weitere Informationen zum Thema "E-commerce":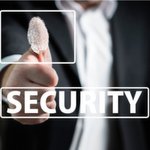 10 Tipps für den Channel zur DSGVO
Wes­t­on-Coms­tor be­rät Re­sel­ler und Sys­te­m­in­te­g­ra­to­ren bei der Com­p­li­an­ce-kon­for­men Um­set­zung der Da­ten­schutz­grund­ver­ord­nung (DSG­VO). Da­zu hat der Pa­der­bor­ner VAD 10 Tipps für den Chan­nel zu­sam­men­ge­tra­gen.
Weiterlesen