yStats.com: Thailand places second in the Southeast Asia region in terms of B2C E-Commerce sales

Hamburg

, (PresseBox) -
Newly released from yStats.com, a leading secondary market research firm from Germany, the report "Thailand B2C E-Commerce Market 2017" focuses on findings that reveal how Thailand is the second biggest online retail market in Southeast Asia regarding sales and is expected to maintain this position through 2025 because of a robust double-digit growth rate.

Key findings from the yStats.com publication suggest that, following Indonesia, Thailand contains the second biggest economy in the Southeast Asia region, and also ranks second in E-Commerce sales. The expansion of E-Commerce in Thailand is furthered due to improved Internet penetration, with nearly half of the population having Internet access in 2016. While E-Commerce penetration still consists of single digits, the rate of B2C E-Commerce sales is forecasted to blossom in the upcoming years.

Information from the yStats.com report reveals that the key market trends in Thailand are mobile and social commerce. Smartphones have linked people to the Internet, leaving the smartphone penetration rate almost the same as the Internet and making smartphones a leading device used to access the Internet. Thailand leads the region in share of E-Commerce consumers buying via mobile. M-Commerce sales are forecasted to reach a share of close to half of total E-Commerce spending in the upcoming years. Furthermore, social media has become an important sales platform for retailers in Thailand, with over half of online costumers ordering via social networks.

Lazada has placed as the top online marketplace in Thailand due to its Thai website receiving more visits than the closest two contenders combined, reveals the yStats.com report. In an effort to challenge Lazada, another major player, the Central Group, acquired Zalora, an online clothing retailer while also planning to increase omnichannel development and logistics capabilities during 2017. Launched in December 2016, South Korea's 11street also made its mark by registering thousands of sellers and over one hundred thousand consumers on its platform by early 2017.

For further information, see: https://www.ystats.com/wp-content/uploads/2017/04/20170101_Product-Brochure-Order-Form_Thailand-B2C-E-Commerce-Market-2017.pdf
Website Promotion
yStats.com GmbH & Co. KG
Founded in 2005 and headquartered in Hamburg, Germany, yStats.com is one of the world's leading secondary market research companies. We are committed to providing the most up-to-date and objective data on Global B2C E-Commerce and Online Payment markets to sector-leading companies worldwide.

Our multilingual staff researches, gathers, filters and translates information from thousands of reputable sources to synthesize accurate and timely reports in our areas of expertise, covering more than 100 countries and all global regions. Our market reports focus predominantly on online retail and payments, but also cover a broad range of related topics including M-Commerce, Cross-Border E-Commerce, E-Commerce Delivery, Online Gaming and many others. In addition to our wide selection of market reports, we also provide custom market research services.

We are proud to cooperate with companies like Bloomberg and Thomson Reuters. Given our numerous citations in leading media sources and journals worldwide, including Forbes and the Wall Street Journal, we are considered one of the most highly-reputed international secondary market research companies with an expertise in the areas of B2C E-Commerce and Online Payment.
Diese Pressemitteilungen könnten Sie auch interessieren
Weitere Informationen zum Thema "E-Commerce":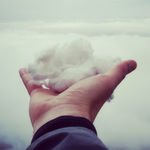 Public-Cloud-Umsätze nehmen stark zu
Der welt­wei­te Markt für Pu­b­lic Cloud Ser­vices wird den Markt­for­schern von Gart­ner zu­fol­ge im Jahr 2018 um 21,4 Pro­zent wach­sen und ei­nen Um­satz von ins­ge­s­amt 186,4 Mil­li­ar­den US-Dol­lar er­zie­len. Im Vor­jahr 2017 be­lief sich der Um­satz noch auf 153,5 Mil­li­ar­den US-Dol­lar.
Weiterlesen