New publication from yStats.com: Cash on delivery is the leading online payment method in the Middle East and Africa, while mobile payments advance

Hamburg

, (PresseBox) -
German E-Commerce and online payment research company, yStats.com, released a new publication, "Middle East and Africa Online Payment Methods: Full Year 2016" that reveals how cash on delivery is still King amongst online payment methods in the Middle East and Africa. However, alternative payment methods, especially in mobile, have vast room for development.

Emerging markets like the Middle East and Africa have digital buyers who use cash on delivery the most for online purchases. Different surveys cited in the yStats.com report show that over half of digital buyers from countries like Nigeria, Kenya, and the UAE favor cash on delivery over other payment methods. Digital retailers in the Middle East and Northern Africa conveyed that over two-thirds of sales are paid in cash on delivery.

However, South Africa is an exception to this trend, with a large share of online customers making purchases via bank cards. Nevertheless, over half of South African digital consumers would make more online purchases if cash on delivery was an available option.

This yStats.com report also reveals that there is room for growth among digital payments, especially with mobile. A two-digit share of surveyed Middle Eastern customers in 2016 stated they were willing to use payment methods other than cash or bank cards, leaving mobile wallets as one of the leading three options. In addition, Africa contains the highest amount of mobile money users worldwide.

For further information, see: https://www.ystats.com/wp-content/uploads/2017/03/20170101_Product-Brochure-Order-Form_Middle-East-and-Africa-Online-Payment-Methods_Full-Year-2016.pdf
Website Promotion
yStats.com GmbH & Co. KG
Founded in 2005 and headquartered in Hamburg, Germany, yStats.com is one of the world's leading secondary market research companies. We are committed to providing the most up-to-date and objective data on Global B2C E-Commerce and Online Payment markets to sector-leading companies worldwide.

Our multilingual staff researches, gathers, filters and translates information from thousands of reputable sources to synthesize accurate and timely reports in our areas of expertise, covering more than 100 countries and all global regions. Our market reports focus predominantly on online retail and payments, but also cover a broad range of related topics including M-Commerce, Cross-Border E-Commerce, E-Commerce Delivery, Online Gaming and many others. In addition to our wide selection of market reports, we also provide custom market research services.

We are proud to cooperate with companies like Bloomberg and Thomson Reuters. Given our numerous citations in leading media sources and journals worldwide, including Forbes and the Wall Street Journal, we are considered one of the most highly-reputed international secondary market research companies with an expertise in the areas of B2C E-Commerce and Online Payment.
Diese Pressemitteilungen könnten Sie auch interessieren
Weitere Informationen zum Thema "E-Commerce":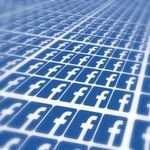 Facebook-Chef Zuckerberg räumt nach Daten-Skandal Fehler ein
Fa­ce­book-Chef Mark Zu­cker­berg hat im Skan­dal um den Miss­brauch von Nut­zer­da­ten durch die Fir­ma Cam­brid­ge Ana­lyti­ca Feh­ler ein­ge­räumt. Das Ver­trau­en der Nut­zer, die ih­re Da­ten dem On­li­ne-Netz­werk an­ver­trau­en und er­war­ten, dass sie si­cher sind, sei ver­letzt wor­den, schrieb Zu­cker­berg am Mitt­woch in ei­ner ers­ten Re­ak­ti­on auf die seit dem Wo­che­n­en­de be­kann­ten Ent­hül­lun­gen.
Weiterlesen