Seidor announces a strategic partnership with TIS
Seidor, a multinational consulting firm specializing in IT services and technology solutions with 35 years of presence in the market, has successfully established a partnership with Treasury Intelligence Solutions GmbH (TIS)
Walldorf

, (PresseBox) -
TIS (www.tis.biz) is the leading cloud platform for managing corporate payments and cash flows which enables companies to make more efficient, more secure and more cost-effective payment transactions.

Best known as the leading SaaS solution for the management of company-wide payment, liquidity and bank relations, TIS reduces complexity in payment transactions and combines existent SAP ERP directly with all banks in a single, highly scalable and audit-proof Cloud solution. The TIS SaaS solutions are certified with the "SAP Certified – Integration with SAP Applications" seal and integrate seamlessly into the SAP system landscape.

"We are thrilled to announce that TIS is becoming our latest partner at Seidor", said Tomas Fertig, President & CEO of Seidor USA. This partnership enables us once again to offer each customer the best technology solution available in the market to meet their specific business requirements. The integration of TIS solutions with SAP Business ByDesign, SAP ECC and SAP S/4HANA is a fact that speaks of the desire to continue providing our clients innovative ideas, and helping them to optimize the value of their investment in SAP solutions."

"With TIS expanding in the USA we see great potential in this partnership with Seidor. We offer smart payments and strong integration for SAP customers. Together with the expertise of Seidor we have a powerful combination to go to market. Owing to the fast-growing number of companies across all sectors using our cloud solutions there will be even stronger network effects in future with which we will expand our leading position on the market. ", said Jörg Wiemer, CEO of TIS.

Seidor has alliances with the main leading vendors of the IT sector around the world. This agreement acts as another step forward for Seidor to continue understanding their customers.

Seidor at a Glance
Seidor is a multinational IT Integrator dedicated to providing integral solutions in the area of software, consulting, and IT services, with a wide portfolio of products and services covering consulting, infrastructure, implementation, development, and maintenance of applications and outsourcing services. With a turnover of 340 million USD, a staff of more than 3,500 professionals and direct presence in Europe, Latin America, the USA, the Middle East and Africa, Seidor is one of the main service partners of SAP especially in the Americas and Europe. 35 years of experience in the market, cutting-edge technological knowledge and expertise in the sector make Seidor a solid and reliable partner for its customers, helping them to simplify the management of technology as a means to increase their businesses agility and profitability.

SAP has recognized Seidor's track record by awarding the SAP Pinnacle Award in the Cloud Value-Added Reseller of the Year category in 2014, when Seidor was also a finalist in the SME Value-Added Reseller category. In 2016, Seidor won the SAP Pinnacle Award as Value-Added Reseller of the Year. In 2017 Seidor was the SAP Pinnacle Award winner as the SAP Business One Partner of the Year, and was and a finalist for SAP Business ByDesign Partner of the Year.
Treasury Intelligence Solutions GmbH (TIS)
TIS is the leading cloud platform for the management of company-wide payments and cash flows.

TIS enables companies to make more efficient, more secure and more cost-effective payment transactions. In addition, TIS enables customers to make better decisions when analysing financial and operational performance in real time.

All mission-critical processes related to payment transactions are integrated into a multibank-capable, audit-proof cloud platform. This is a single point of contact for enterprise customers when managing and analysing their payment flows across the organisation. TIS takes care of managing various payment formats, communication channels with banks, and ERP-agnostic integration. Offered as Software as a Service (SaaS), the ISO certified TIS solutions are quickly up and running without the complexity and cost of a long IT project.

Diese Pressemitteilungen könnten Sie auch interessieren
Weitere Informationen zum Thema "Software":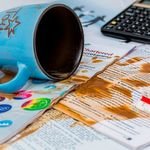 Blockchain jenseits des Hypes
Block­chains ma­chen die Welt de­mo­k­ra­ti­scher. Sie er­fin­den die IT-Land­schaft neu, ma­chen Ma­na­ger über­flüs­sig – ach was, gan­ze Staa­ten! Und Ban­ken? Braucht kein Mensch mehr. Zur Ab­wechs­lung be­trach­ten wir Block­chain-Tech­no­lo­gi­en ein­mal kri­tisch bis nüch­t­ern.
Weiterlesen