Enabling Smart Cities to Smarter Lighting Tenders
TALQ Consortium publishes third edition of its Pocket Guide

Piscataway, NJ / Frankfurt am Main, Germany

, (PresseBox) -
The TALQ Consortium, which has developed a global interface standard for managing outdoor lighting networks and other smart city applications, has published an updated edition of its proven Pocket Guide for Smart Outdoor Lighting Tenders. In time for the Light + Building tradeshow in Frankfurt, the 'Pocket Guide Edition #3' is available in German, English and Romanian. Additional languages and other 'TALQ Smart Tender Pocket Guides' for further Smart City Services will follow. These publications support cities and municipalities to improve their own tendering processes and to decide for future-proof, interoperable and open solutions for Smart Street Lighting and other Smart City Applications from multiple vendors.

The TALQ Smart City Protocol allows software and hardware developers in a proven way to achieve interoperability for their own systems. This will allows cities and municipalities to choose among a variety of different solutions for their individual Smart City concept and still be open and prepared for further enlargements. These smart systems might include street lighting as well as waste, parking and traffic management or E-Mobility and other public services.

Outdoor lighting networks and streetlight control systems are long-term investments and generally in use for decades. Cities on their way to become smart cities have to take into consideration various aspects in a tendering process: maximizing energy savings, reducing carbon emissions, reducing the operational costs while increasing efficiency. Besides trying to foster competition and negotiate the best pricing, purchasers of fixed installations prefer to invest in open systems to guarantee future-proof solutions.

To support and ease these tendering processes the TALQ Consortium is publishing a third, updated version of its Pocket Guide for Smart Outdoor Lighting Tenders. The document, available in German, English and Romanian, provides a comprehensive overview of the state-of-the-art technical requirements and offers wording examples for a complete and smart tendering document. As the editions before, the Pocket Guide for Smart Outdoor Lighting Tenders can be requested at the TALQ Consortium and is free of charge.
Website Promotion
TALQ Consortium
Founded in 2012, the TALQ Consortium is establishing a globally accepted standard for management software interfaces to control and monitor heterogeneous smart city applications. The TALQ Smart City Protocol is a specification for information exchange, suitable for implementation in various products and systems. This way interoperability between Central Management Systems (CMS) and Outdoor Device Networks (ODN) from different vendors will be enabled, such that a single CMS can control different ODNs in different parts of a city or region.

TALQ is an open industry consortium consisting of currently the following member companies:
Current – powered by GE, Harvard Engineering, Schréder, Streetlight Vision, Telensa, UVAX Concepts, Bouygues Energies et Services, CAOS Computersoftware, CAPELON, Cimcon Lighting, citelum Citégestion, Continental Automotive, DimOnOff, Future Intelligence, HEI Technology International, infomir, Itslux Limited, LED Roadway Lighting, Lightronics, Lucy Zodion, Mayflower Complete Lighting Control, ncs, Neptun Light, NETAS, novaccess, Petra Systems, Silver Spring Networks, Sinapse Energia, smartnodes, TRIDIUM, Trilliant, Unicoba Energia, zumtobel group.
Diese Pressemitteilungen könnten Sie auch interessieren
Weitere Informationen zum Thema "Elektrotechnik":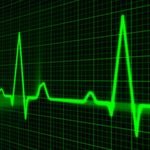 Digitalisierung pusht weltweiten Gesundheitsmarkt
Die Po­li­tik steht un­ter dem wach­sen­den Druck, die Ge­sund­heits­kos­ten zu sen­ken. Den­noch prog­nos­ti­ziert die Markt­for­schungs­ge­sell­schaft Frost & Sul­li­van der Ge­sund­heits­in­du­s­trie dank di­gi­ta­ler Tech­no­lo­gi­en wie Künst­li­che In­tel­li­genz (KI), In­ter­net der Din­ge (IoT), Big Da­ta Ana­lytics und Ro­bo­ter­tech­nik für das lau­fen­de Jahr ein Wachs­tum von rund 4,8 Pro­zent.
Weiterlesen