SLM Solutions and Swerea IVF Start New Industrial Project
Close collaboration with 10 partners from industry and research
Lübeck

, (PresseBox) -
SLM Solutions Group AG is creating a new industrial project together with the Swedish company Swerea IVF. Ten research institutions and companies are participating in this unique project to develop a new production line for additive manufacturing of metallic materials with a focus on selective laser melting. The partners are working along the entire value chain and also are dealing with environmental and health topics.

Swerea Group is a Swedish research group for industrial renewal and sustainable development. Swerea provides research results in the fields of materials science, manufacturing technology and product development. The Group is a key part of the Swedish innovation system and works both nationally and internationally with scientific institutions, industry and society in general. The goal of Swerea is to create competitive industry advantages as well as more innovation and profitability in a sustainable society with applied research.
SLM Solutions Group AG, a leading provider of metal-based additive manufacturing technology, and Swerea IVF, Swedish research institute for product, process and production development, have launched a new industrial project. The project is the first of its kind and brings 10 globally operating partners from different industries together. Taking into account new digital possibilities in the industry, a production line for additive manufacturing will be developed jointly to shorten the time to market of new products and further improve competitiveness in this way.

In this context, Swerea IVF is expanding its production capacity with an additional machine of the SLM Solutions Group AG, a powerful SLM®280 2.0, which has a construction space size of 280 x 280 x 365 mm³ and patented multi-beam technology with up to 2x 700 W laser performance. In addition, bi-directional powder coating contributes to shortening production time of individually manufactured metal components.

Mats Lundin, CEO of Swerea IVF, stated: "Additive manufacturing is a rapidly growing area. We are looking forward to setting up this production line together with a strong partner, SLM Solutions Group AG, and contributing to the industrialization of additive manufacturing in Sweden in this way. In addition, this will also make it possible for our partner to test and implement its thoughts and ideas together with our experts in this area.

The project participants come from different areas such as plant construction, sheet metal forming, air filtration, metal powder production, surface technology, product development and simulation as well as research institutions. The following companies are participating in developing the new production line: Curtiss-Wright Corporation, EDR&Medeso AB, Höganäs AB, University West Trollhättan, Nederman Holding AB, Quintus Technologies AB, Ringhals AB, SLM Solutions Group AG, Swerea IVF and Volvo Trucks.

Jens Oldenburg, Regional Sales Manager for Northern Europe, commented on the participation of SLM Solutions Group AG in the project: "SLM Solutions is always interested in supporting innovative projects actively in the field of additive manufacturing. We are contributing our specialist knowledge and experience in developing and implementing machines for metal-based manufacturing technology in this joint industry project. We expect that this project will provide an excellent platform to develop a production line jointly, in that basic questions will be addressed and the expertise of those involved in the project combined."

Seyed Hosseini, Group Manager for Additive Manufacturing at Swerea IVF, stated: "Bringing together such a large industrial group and creating a strong platform for the development of new and innovative solutions is absolutely unique. Thanks to this collaboration, we can work together with all our partners to take the next step in additive manufacturing. We are looking forward to long-term collaboration."
Website Promotion
SLM Solutions Group AG
Lübeck-based SLM Solutions Group AG is a leading provider of metal-based additive manufacturing technology. The company's shares are traded in the Prime Standard of the Frankfurt Stock Exchange. The stock has been listed in the TecDAX index since March 21, 2016. SLM Solutions focuses on the development, assembly and sale of machines and integrated system solutions in the field of selective laser melting. SLM Solutions currently employs over 370 members of staff in Germany, the USA, Singapore, Russia, India and China. The products are utilised worldwide by customers in particular from the aerospace, energy, healthcare and automotive industries.
Diese Pressemitteilungen könnten Sie auch interessieren
Weitere Informationen zum Thema "Maschinenbau":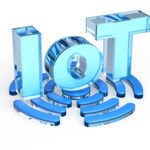 Wie wird der Umsatz mithilfe des Internet of Things smart?
Wer mit smar­ten Pro­duk­ten und Ser­vices Geld ver­die­nen will, muss die­se nicht nur ent­wi­ckeln und an­bie­ten. Viel­mehr sind die pas­sen­den Er­lös­mo­del­le ein ent­schei­den­der Be­stand­teil von IoT-Pro­jek­ten. Und die­se un­ter­schei­den sich zum Teil deut­lich von den Um­satz­prak­ti­ken bei klas­si­schen Pro­dukt­ver­käu­fen und Sup­port-An­ge­bo­ten. Die Er­lös­mo­del­le auf die An­for­de­run­gen des IoT an­zu­pas­sen, ist we­ni­ger ei­ne tech­ni­sche als ei­ne kul­tu­rel­le Her­aus­for­de­rung.
Weiterlesen