Travel-Domains: "We have improved our position at search engines"
A testimony of a tourism company...

Koeln

, (PresseBox) -
This is an interview with the management of http://www.soleq.travel, which operates in Ecuador.

What does your company do?

It deals with tourist activity. We love to organize trips to Ecuador and Galapagos. At soleq.travel you can find all the necessary information to plan your vacations and discover the outstanding four regions of Ecuador.


Which audience is it aimed at?

At the foreign public.

How was public reception?

Very good. From the first moment, the public was confident about our travel offers. We strive to make every experience unique to the traveler.

What is your business philosophy and model?

Our objective is based on promoting tourism development in the country. Offer a personalized service while responsible with the natural resources of the country and quality of service. The model is a receptive operator dedicated to assisting customers with planning their travels.

What is the ultimate goal you are pursuing?

To be one of the best travel companies.

What are your main distinguishing features? What makes you different?

Personalized service, contribution to social and ecological projects. Good sustainable practices from the office, suppliers and the entire work team.

And what services do you offer?

Planning and execution of trips throughout the Ecuadorian territory.

How and when did you learn about Travel-Domains and decided to work with us?

We learned about it on the Internet and decided in April 2016 to buy this domain to maintain an identity more in line with the activities we do and improve our communication.

What has been its evolution?

We improved our positioning in search engines and also received more requests for trade agreements. Choosing your domain / brand well on the Internet is the first step to success.

How was the domain name chosen?

It was a wise decision, the change, which makes it easier for us to reach an international market.

How did the Travel-Domain l help to position your page as a solid tool to transmit a message or deliver a product to your audience?

Being in a specific strategic segment such as tourism allows for customers to reach us faster.

How do you see the future?

We believe that we will have a greater demand.

Would you recommend trusting .travel?

Yes. We have improved our position in search engines and we have also received more requests for trade agreements.

Hans-Peter Oswald
http://www.domainregistry.de/...
http://www.domainregistry.de/...
Website Promotion
Diese Pressemitteilungen könnten Sie auch interessieren
Weitere Informationen zum Thema "Luft- / Raumfahrt":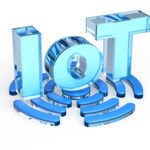 Wie wird der Umsatz mithilfe des Internet of Things smart?
Wer mit smar­ten Pro­duk­ten und Ser­vices Geld ver­die­nen will, muss die­se nicht nur ent­wi­ckeln und an­bie­ten. Viel­mehr sind die pas­sen­den Er­lös­mo­del­le ein ent­schei­den­der Be­stand­teil von IoT-Pro­jek­ten. Und die­se un­ter­schei­den sich zum Teil deut­lich von den Um­satz­prak­ti­ken bei klas­si­schen Pro­dukt­ver­käu­fen und Sup­port-An­ge­bo­ten. Die Er­lös­mo­del­le auf die An­for­de­run­gen des IoT an­zu­pas­sen, ist we­ni­ger ei­ne tech­ni­sche als ei­ne kul­tu­rel­le Her­aus­for­de­rung.
Weiterlesen