Design an Ex control box on the fly
With our online tool, you can now quickly and easily design an on-site control unit in both polyester housing and stainless steel for hazardous areas / you can immediately see the visual appearance on the screen thanks to 'drag and drop'
Lauda-Königshofen

, (PresseBox) -
With the redesigned designer for on-site control units for hazardous areas, it is now easy to create control stations tailored specifically to your requirements in glass-fiber-reinforced polyester enclosures or stainless steel enclosuress and to visually understand the structure immediately. Thus, the design, but more all the operability, at any time is recognized and can possibly optimized.

In addition, the current list price of the arrangement is recalculated for every change in the structure.

The operation is very simple and corresponds to the possibilities that modern browsers offer the user today.

By selecting the required operating or message function, it is made available to the previously selected basic configuration after any switching functions or operating functions have been defined in an intermediate window. Thus, the selection is freely movable on the base of the selected basic configuration.

Hold the image of the function at the upper left corner with the mouse pointer and place the image to the desired position by dragging while holding down the mouse button. Also markings and labels are to be involved. For descriptive labels, text is first entered in a text box.

Deleting individual functions is done by double-clicking on the image.

At the end of the actual design, place the required galnds at the bottom or top of the case.

This completes the definition of the control point and you can access the results page.

Here the complete documentation is displayed in a printer-friendly way. You will see the picture of the designed controll station again. In addition, all function information or texts of the controller are displayed from top left to bottom right in rows according to the design.

You can print this result directly, send it directly to Quintex as an email from the program, or create a PDF file that you can attach to a custom email as a document.

If you are saved as a user in our system, all your data including your conditions will be taken directly into account.

Creating, calculating and procuring a control box or station can be so easy for hazardous areas as well.

Easy to use and fast in handling - like all Quintex GmbH online tools

Try it out.
Website Promotion
Quintex GmbH
Quintex GmbH manufactures and supplies material for trace heating (heating tapes, heating cables, controller, connection sets) and explosion protection ( Ex e terminal boxes, pressurized systems, line bushings,own range of local control function, local control stations - all can be specified and ordered online)

We manufacture all our material in our own approved (ATEX, ISO, FM, CSA...) facility.

By this we can guarantee our high level of quality, reliability and in time delivery.
Diese Pressemitteilungen könnten Sie auch interessieren
Weitere Informationen zum Thema "Elektrotechnik":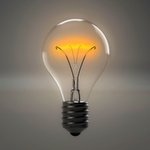 Zögerlicher Einsatz neuer Technologien
Deut­sche Un­ter­neh­men le­gen beim Ein­satz neu­er Tech­no­lo­gi­en ein zu­rück­hal­ten­des Ver­hal­ten an den Tag. Laut ei­ner Stu­die des Bit­kom se­hen sich vie­le Un­ter­neh­men vor al­lem bei Künst­li­cher In­tel­li­genz, 3D-Druck, Block­chain und Ro­bo­tik im Hin­ter­tref­fen.
Weiterlesen