prudsys personalization summit 2017: Machine learning leads to retail success
On 27 and 28 June 2017, the prudsys personalization summit, the leading event for Omnichannel personalization, takes place in Berlin / The award of the "Personalization Award" and the awarding of the "DATA MINING CUP" winners are part of the program

Chemnitz

, (PresseBox) -
Using the motto "Retail Meets Machine Learning", prudsys AG invites retail companies and experts to the nhow Hotel Berlin on 27 and 28 June 2017 as part of the prudsys personalization summit. News and trends regarding personalized customer approach are the focus of the event. Companies including Sanicare, haven5 and Thalia (requested) will give 15 presentations introducing successful machine learning projects for retail, also providing a platform to discuss the challenges facing the retail industry today. In addition to presentations, workshops, a panel discussion and the presentation of the "Personalization Award 2017", participants can try out and experience many examples of personalization at the prudsys Omnichannel Hub, a showroom boasting applications ideal for personalized sales pitches.

Machine learning is the technology of the future for retail

They are here to stay: Smart machines for retail. Independent machine learning based on software solutions has great potential, especially when it comes to the personalized customer approach. A number of business cases in personalization, implemented by prudsys AG, are already in use. "We are seeing huge market demand for using machine learning to predict customer (purchasing) patterns in real time. This is a topic we have been focusing on for about 20 years. At our annual event, the prudsys personalization summit, companies present successful projects actually in use and provide a look into future developments in the area of machine learning.", says Jens Scholz, CEO of prudsys AG.

Karl-Heinz Land (neuland) is the keynote speaker with his presentation "Digital Branding in the age of digital Darwinism". Michael Opel and Benny Liebold (prudsys AG) provide insight into new developments in the personalization software prudsys Realtime Decisioning Engine (prudsys RDE for short): Customers benefit from the prudsys RDE Release 4.0 which boasts a new web-based, modular architecture, providing KI services for numerous business cases. Users can flexibly manage and easily evaluate this using integrated campaign management.
In addition, Linda Becker (Sanicare), Kristin Bernstein (haven5) and Stefanie Möhle (Thalia - requested) show how to successfully implement personalization in practice.

DATA MINING CUP 2017: Students come up with prediction model for dynamic prices

The best up-and-coming analysts in the DATA MINING CUP 2017 will be awarded on the evening of 27 June. 162 teams from 124 universities in 36 countries are taking part in DATA MINING CUP 2017 until now. This year's task at the internationally renowned competition is to come up with a sales prognosis for an online shop that dynamically adapts its prices.

The prudsys personalization summit 2017 at a glance:

When: Tuesday 27 and Wednesday 28 June 2017
Where: nhow Hotel Berlin (Berlin Friedrichshain)
Registration and information: summit.prudsys.com
Website Promotion
prudsys AG
prudsys AG is the leading supplier of omni-channel personalization in retail. The prudsys Realtime Decisioning Engine (prudsys RDE for short) is the only software solution capable of maximizing customer value across all channels in real time.

Founded in 1998, the company is a pioneer in the field of real-time personalization and is actively involved in the development of online shopping from the beginning. Thanks to the interconnection of recommendations, marketing automation, and dynamic pricing, the prudsys RDE offers customers in over 200 online shops around the world a unique shopping experience.

prudsys AG is the holder of numerous patents and places great importance on cooperation with renowned scientific institutions. The company specializes in realtime analytics and is a member of the DMG and OMG standards committees, directly influencing the development of guidelines in intelligent data analysis.

Every year since 2000 prudsys has organized the DATA MINING CUP. With the internationally renowned competition for intelligent data analysis and forecasting the in Chemnitz / Germany based company supports hundreds of universities and thousands of students in gaining valuable practical experience.

Diese Pressemitteilungen könnten Sie auch interessieren
Weitere Informationen zum Thema "E-Commerce":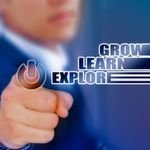 Mit der Digitalisierung steigt der Weiterbildungsbedarf
Die Stu­die "Wei­ter­bil­dung­s­t­rends in Deut­sch­land 2018" von der Stu­di­en­ge­mein­schaft Darm­stadt (SGD) zeigt, dass die Di­gi­ta­li­sie­rung Un­ter­neh­men vor neue Her­aus­for­de­run­gen stellt und ein zen­tra­les Mit­tel, die­sen zu be­geg­nen, Wei­ter­bil­dungs­maß­nah­men sind.
Weiterlesen