Dynamic pricing challenges students around the world attending the DATA MINING CUP 2017
Today starts the 18th DATA MINING CUP / Students around the world are invited to come up with a sales forecast for a mail-order pharmacy / Winners will be announced at the prudsys personalization summit on 27/28 June 2017 in Berlin

Chemnitz

, (PresseBox) -
Real-time automated price generation moves into focus for online retailers. Every day, category management faces the challenge of adapting thousands of products to changing market factors. This happens completely automatically when using an intelligent pricing tool. Prices reflect customer appreciation and lead to increased sales. The topic of this year's DATA MINING CUP (DMC for short) is to come up with a sales forecast for an online shop that dynamically adapts its prices.

oday is the start of the DMC 2017, the event known around the world as the leading student competition for intelligent data analysis. This year, teams must create a mathematical model to predict sales figures using historical anonymized transaction data from a real mail-order pharmacy. The special feature: Product prices were dynamically generated automatically.

Since 2000, students from around the world get together every spring to take part in an intricate DMC task in the field of intelligent data analytics. Participants have six weeks to come up with and submit the sales forecast. So far, 119 teams from 94 educational institutions in 29 countries have registered. Interested students have until 17 May 2017 to register their team.

The best up-and-coming data miners will be announced during the prudsys personalization summit on 27/28 June 2017 at the nhow Hotel in Berlin. The two-day conference is the leading event for news and trends in the field of omni-channel personalization.

More information about the DATA MINING CUP 2017 at www.data-mining-cup.com.

Information about the prudsys personalization summit at www.summit.prudsys.com.
Website Promotion
prudsys AG
prudsys AG is the leading supplier of omni-channel personalization in retail. The prudsys Realtime Decisioning Engine (prudsys RDE for short) is the only software solution capable of maximizing customer value across all channels in real time.

Founded in 1998, the company is a pioneer in the field of real-time personalization and is actively involved in the development of online shopping from the beginning. Thanks to the interconnection of recommendations, marketing automation, and dynamic pricing, the prudsys RDE offers customers in over 200 online shops around the world a unique shopping experience.

prudsys AG is the holder of numerous patents and places great importance on cooperation with renowned scientific institutions. The company specializes in realtime analytics and is a member of the DMG and OMG standards committees, directly influencing the development of guidelines in intelligent data analysis.

Every year since 2000 prudsys has organized the DATA MINING CUP. With the internationally renowned competition for intelligent data analysis and forecasting the in Chemnitz / Germany based company supports hundreds of universities and thousands of students in gaining valuable practical experience.

Diese Pressemitteilungen könnten Sie auch interessieren
Weitere Informationen zum Thema "E-Commerce":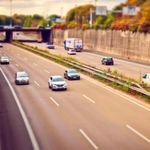 Wunsch nach Datenschutzüberprüfung bei autonomen Autos
Dem au­to­no­men Fah­ren ste­hen die Be­frag­ten ei­ner ak­tu­el­len Bit­kom-Stu­die skep­tisch ge­gen­über. So ganz wol­len sie dem selbst­fah­ren­den Au­to noch nicht trau­en. Je­der Sieb­te von zehn Be­frag­ten (74 Pro­zent) wür­de aber zu­min­dest in be­stimm­ten Si­tua­tio­nen auf Selbst­fahr­funk­tio­nen zu­rück­g­rei­fen.
Weiterlesen