Summer time is cleaning time
Cleaning cooling lubricant systems professionally increases productivity
Uetersen

, (PresseBox) -
The cooling lubricant manufacturer Oemeta Chemische Werke GmbH offers cleaning services for machines and cooling lubricant systems. The professional approach to cleaning invariably extends the service lives of tools and cooling lubricants. The service is in particular demand during the summer, when interruptions to operation may already be planned, and also to relieve employees of this necessary yet unpopular procedure. On top of this, Oemeta also offers a fluid management service developed in-house and tailored to the customer's requirements.

"We are glad to relieve our customers of these unpopular cleaning tasks, which we approach in a highly professional manner," confirms Peter Dawid, Service Coordinator at Oemeta Chemische Werke GmbH. The results are consistently impressive, as the service life of the cooling lubricants and tools is significantly extended every time the cooling lubricant system in single-filled machines or central facilities is cleaned. Similarly, the machine running times are increased as a result of more stable processes, and machining results can be determined with greater precision. "The resultant increases in productivity and savings definitely justify the use of a professional cleaning service provider," says Dawid.

Less abrasion on the cutting edge

Oemeta's professional cleaning process for cooling lubricant systems covers all areas where cooling lubricant is applied. In addition to the working area of the machining centre, this also includes elements such as filters and compensation tanks as well as chip conveyors. After the cooling lubricant has been extracted from the system, the tanks, pipe systems and conduits are flushed through with water heated to 60-70 C. A final cleaning brings the process to a close, before the system is filled with new cooling lubricant.

"Experience has shown that there are advantages to doing a thorough cleaning once a year," recommends Dawid. Most companies schedule the cleaning during the summer holidays or at the end of the year. The value of this unpopular procedure can be seen in a range of aspects; for example, the service life of tools is extended as there are fewer abrasive particles in the cooling lubricant system. Dawid highlights some further benefits: "Our thorough cleaning postpones the need for additives in the cooling lubricant system, and operators come to use them at a much later point than if they had cleaned the system themselves."

Coolant Management is the silver bullet

For anyone who would like to go a step further than a routine basic cleaning, Oemeta also offers Coo!ant Management. The modular system allows effective measures to be selected and compiled to form a package. In addition to procuring and disposing of cooling lubricants, this service comprises condition data collection using a barcode system, monitoring, documentation management, maintenance, laboratory analyses and control measures. This enables Coo!ant Management to function as a support system featuring extensive data analysis, where deficiencies are detected and processes stabilised and optimised. It becomes part of the continuous improvement process (CIP) and makes a lasting contribution to increasing productivity.

Text and images are also available at www.pressearbeit.org
Oemeta Chemische Werke GmbH
A history of quality - Leading through innovation

Oemeta is a fourth-generation family owned and managed company. For 100 years, we have developed industrial lubricants for metal, glass and ceramics processing and supplied them to companies around the globe. Our focus on water-based cooling lubricants and broad application expertise has made us a leader in this specialist field. We draw on our sound knowledge of the market and our close relationships with our customers to develop products that are characterised by their high quality and reliability. Oemeta's products are consistently recognised as the industry standard. Product inventions, such as the two-component metalworking fluid and multifunctional oils, have led to lasting improvements and cost savings in the production processes of automotive and metal manufacturing industries. With eight foreign subsidiaries and more than 30 sales partners, Oemeta's product and service philosophy is represented in the most important industrial nations.
Diese Pressemitteilungen könnten Sie auch interessieren
Weitere Informationen zum Thema "Produktionstechnik":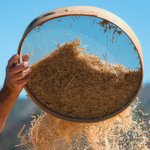 Bei IoT-Plattformen trennt sich die Spreu vom Weizen
Rund 450 An­bie­ter von IoT-Platt­for­men drän­gen sich im Markt. Das Gros der Kun­den wird bis 2020 we­sent­li­che In­ves­ti­ti­ons­ent­schei­dun­gen tref­fen. Dar­aus er­gibt sich ei­ne ein­zi­g­ar­ti­ge Dy­na­mik, die zu ei­ner Be­r­ei­ni­gung des frag­men­tier­ten Markts füh­ren muss.
Weiterlesen