Boxed Rugged 5-Port and 8-Port Managed Gigabit Switch - Swiss Made
MPL AG enhances its Network Switch product range with a 5-port & 8-port managed switch with compact enclosure / The new 5-port & 8-port MAGBES consists of various models and can be equiped with RJ45, M12, Fiber, or even with lockable headers

Dättwil

, (PresseBox) -
The eighth ports comes either with RJ45 or M12 connectors (X-coded or D-coded), of which four ports can be fiber optic. By the 5-port version, two ports can be fiber optic. The enclosure comes with DIN-Rail or Flange mounting. All ports have status LEDs, indicating the activity and speed of each port and can be seen externally. The indication signals can also be accessed remote, same applies for reset and default setting.

A new feature is, that the copper Ethernet ports are now available on lockable headers for stand-alone products. The input voltage range for the switch is from 5 - 36VDC (optionally redundant power input, galvanic isolation or different power input ranges) and uses under any condition less than 8W (5-port switch less then 4W). Optional available is also coating and bonding.

The 5-port & 8-port MAGBES solution is extremely compact and can be used as:

 - Boxed version with DIN-Rail or Flange mounting
 - Extreme rugged MIL solution with enclosure and connectors of your choice.
 - Open Frame solution with lockable headers or RJ45 connectors

Like the other Networking products, the versatile design allows different combinations of of the five & eight ports. The implementation of the fiber ports on hot pluggable SFP slots enhances the versatility further, due to the wide range of different SFPs available on the market. The MAGBES supports all SFPs which are MSA compliant and Ethernet compatible.

The MAGBES products support features such as:

  •  Configurable via Web Interface or Command line Interface
       ▫  Port-based and IEEE 802.1Q VLAN
       ▫  IEEE 802.1X MAC Address Checking
       ▫  Quality of Service
       ▫  TLS (HTTPS)
       ▫  IGMPv3 Snooping
       ▫  SNMP V1, V2c, V3 Support
       ▫  Port monitoring
  •  Firmware Update via Web Interface
  •  Down- and upload-able configuration files in XML format
  •  Fanless operation in environments from -40°C to 85°C
  •  Digital diagnostic monitoring (DDM) according SFF-8472 (models with SFP Slot)

The MAGBES is 100% designed and produced by MPL AG in Switzerland. The MAGBES is designed to meet IEC60945, EN50155, CE, and MIL-STD-810 standards, like all other Networking and Embedded Computer products from MPL AG. For more specific information, please contact MPL AG.
Website Promotion
MPL AG
MPL AG is located in Switzerland and was founded in 1985. Since the beginning, MPL stands for robust designs, long-term availability, low power consumption, and fanless concepts. The products are designed from scratch to succeed in extended temperature and meeting the high demands of rugged environments.
Diese Pressemitteilungen könnten Sie auch interessieren
Weitere Informationen zum Thema "Hardware":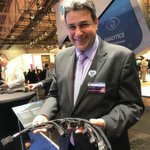 Open19 Foundation versus Open Compute Project (OCP)
Der Markt für Da­ten­cen­ter-Hard­wa­re ist ge­n­au­so lu­k­ra­tiv wie hart um­kämpft. Doch an­ders als Hy­per­s­ca­le-Be­t­rei­ber ha­ben ein­zel­ne Re­chen­zen­t­ren bran­chen­üb­li­cher Grö­ße kaum Ein­fluss auf die Pro­dukt­ent­wick­lung durch ih­re Hard­wa­re-Lie­fe­r­an­ten. Zwei In­i­tia­ti­ven — das Open Com­pu­te Pro­ject (OCP) und Open19 — wol­len Ab­hil­fe schaf­fen, sind sich aber nicht ei­nig, wie.
Weiterlesen