MAXFLASH is launching a new SSD
Rapstore: fast, reliable and affordable

Breisach

, (PresseBox) -
Memorysolution GmbH introduces the first Solid State Drive (SSD) from MAXFLASH. The question why Memorysolution launches this new product now and not earlier was answered by Gerald Diercks with a persuasive smile: "We intentionally took our time with the introduction to the market, because with Rapstore we are offering a fast, reliable and yet reasonably priced SSD. It is important for us to use high quality components, such as a fast controller with cache memory."

Rapstore is defined by high-speed,
performance and reliability:

- MLC-technology
- Read up to 230 MB/s
- Write up to 160 MB/s
- 64 MB Cache
- Compatible with SATA Interface (SATA I/II)
- Low power consumption (410 mA)
- Voltage: 4,5 V ~ 5,5 V
- Shock-proof up to 1500 G max
- ROHS compliant

- Silent: no latency delay
- NAND flash: Samsung
- Controller: Indilinx (Barefoot) IDX110M00-LC


The MAXFLASH Rapstore SSD is available in 128 and 256 GB. Warranty is 3 years. It is an ultra reliable feather weight: 80g (2.82 oz.). Extremely shock and vibration resistant and can be operated in an extremely wide temperature range, it is silent and has almost no heat emission. MAXFLASH targets markets such as notebooks, desktop-PCs, gaming-PCs and work stations. Another clever application is to use the SSD as the booting and system board with all programs saved on it while data is saved on a regular HDD.

SSDs especially shine under extreme conditions: dirt, shocks, vibrations, pressure changes, and magnetic fields, where regular HDDs cannot be used. For example a the electromagnetic field emitted by a larger speaker can potentially erase all data on an HDD. An SSD on the other hand is quite unaffected by every-day magnetic fields.

Signs: 1.758
Memorysolution GmbH
Short introduction of Memorysolution

Memorysolution GmbH was founded in 1997 and is one of the leading independent European distributors of proprietary memory upgrades, standard DRAM modules, hard drives, mother boards, barebones, coolers, and flash based products (e.g. SSD/flash cards). When working with Memorysolution you will see firsthand why the company motto is "enjoy the experience". Twelve years of experience , only the best brands with the highest quality, excellent cost-benefit ratio, extremely high availability, and 10 year warranty on all products (except HDD and mainboards) make Memorysolution a reliable and diversified distributor.

The goal of the company is to deliver high-quality parts at the right price just-in-time and to support customers with excellent and professional sales and technical service. Four national branch offices and a fully-owned US-based subsidiary are the ideal base for a globally operating company. Founder and President of Memorysolution is Gerald Diercks.


MAXFLASH?
MAXFLASH is known as an honest and reasonable quality brand for flash media. The portfolio consists of all common flash formats and also entails card readers/writers and USB drives. MAXFLASH stands for 100 percent reliable flash memory. Therefore only well-known memory components and controllers from world-wide leading manufacturers are used for the assembly.
Diese Pressemitteilungen könnten Sie auch interessieren
Weitere Informationen zum Thema "Hardware":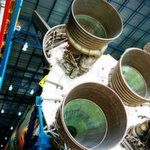 6 Monate "Spaceborne" und der HPE-Superrechner läuft und läuft
Am 14. Au­gust star­te­te die "SpaceX CRS-12"-Ra­ke­te in den Wel­traum, mit­s­amt dem ers­ten kom­mer­zi­el­len Hoch­leis­tungs-Com­pu­ter von der Stan­ge. Am 14. Sep­tem­ber, dem "Pi Day", ha­ben die ISS-As­tro­nau­ten das Sys­tem in­stal­liert und ein­ge­schal­tet. Pro­jekt­lei­ter Mark Fer­n­an­dez teilt nun sei­ne Er­fah­run­gen aus dem ver­gan­ge­nen hal­ben Jahr mit.
Weiterlesen