Manas Petroleum announces that canadian Petromanas Energy Inc. has begun seismic programs in Albania
Baar

, (PresseBox) -
Manas Petroleum Corporation (OTCBB:MNAP) ("Manas" or the "Company") is pleased to announce that Petromanas Energy Inc. (TSXV:PMI) ("Petromanas") has begun seismic programs in Albania.Manas, through its subsidiary DWM Petroleum AG as previously announced, owns approximately 32.36% of the issued and outstanding shares of Petromanas.

Petromanas recently announced that it has begun seismic operations on Blocks D?E and Blocks 2?3 in Albania as planned and on schedule, and that it plans to complete these operations by October 2010.Petromanas reports that it has received all operating licences and permits and that its contractor's personnel and equipment are on site. This program includes 250 km of 2D seismic survey including 105 km which is part of the license's required work commitments.

Manas Adriatic GmbH, a wholly owned subsidiary of Petromanas Energy Inc., has signed two agreements for Land Seismic Services with the Italian company Geotec S.p.A, on May 27, 2010, one each for Blocks D?E and Blocks 2?3 which are onshore Production Sharing Contracts in Albania.Geotec S.p.A. has extensive experience in the hydrocarbon exploration industry performing seismic work in Albania in conjunction with international oil and gas companies for many years.

The majority of the seismic work will be carried out with heliportable rigs and the remainder through conventional shallow drilling rigs.

This seismic survey is being carried out to improve the quality of the existing prospect data, and hence increase the chances of success of the exploratory wells to be drilled upon completion and interpretation of the new seismic data. The first well is anticipated to be drilled in early 2011.
MNP Petroleum Corporation
Manas Petroleum is an international oil and gas company with primary focus on exploration and development in south‐eastern Europe, Central Asia and Mongolia. In Albania, Manas participates in a 1.7 million acre exploration project through its equity interest in Petromanas Energy Inc., a Canadian public company. In Kyrgyzstan, Manas has signed a US $54 million farm‐out agreement with Santos International Holdings Pty Ltd., a subsidiary of Australia's third largest oil and gas company. In addition to the development of its Kyrgyzstan project, Santos is developing the company's neighboring Tajikistan license under an option farm out agreement. Manas is also developing its Mongolian project, where it has begun a major 2D‐seismic program; this project is located adjacent to one of China's (Sinopec) largest producing oilfields.
Diese Pressemitteilungen könnten Sie auch interessieren
Weitere Informationen zum Thema "Energie- / Umwelttechnik":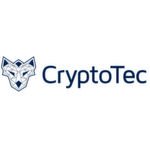 Cryptotec überwacht Lieferkette in Echtzeit
Über neue GSM-Sen­so­ren und Block­chain-Tech­no­lo­gie er­mög­licht Cryp­to­tec die Über­wa­chung von Pro­duk­ten wäh­rend der ge­sam­ten Lie­fer­ket­te. Die In­for­ma­tio­nen im Track-&-Tra­ce-Sys­tem wer­den da­bei in Echt­zeit über­tra­gen.
Weiterlesen