Precision Motion Control with Integrated Controller
Laser 2000 presents ZABER: Linear Actuator and Stepper Motor Controller Specialists

Wessling

, (PresseBox) -
Automate precision positioning applications quickly and easily with our affordable line of computer controlled linear actuators, stages, mirror mounts, motors and other devices.
All products can be daisy-chained and controlled from a single serial or USB port, facilitating a low entry-level cost without sacrificing system expandability.

Micro Linear Actuators
Zaber's latest line of micro linear actuators is capable of twice the speed and thrust of our T-LA series actuators. The T-NA actuators are also smaller, have better accuracy and resolution, and are more robust than previous designs.
They are designed to replace standard micrometers on manual translation stages, T-NA actuators come with a built-in controller and are compatible with Zaber's entire line of
T-series products.

Motorized Linear Slides
Motorized Linear Slide Kits include all accessories typically required for operation of the motorized linear slide. Individual motorized slides with no accessories are also available. We do not recommend this unless you are certain you have the necessary accessories.

Precision Motion Control Applications
Zaber Technologies designs and manufactures precision motion control products suitable for a wide range of tasks. Here are some examples of our customers' applications:

• Optical breadboard prototyping
• Optical alignment and calibration
• Microscope positioning
• Programmable joystick control of microscope
• Fluorescence Microscopy
• Laser triangulation calibration
• Mass spectrometer for in-flight measurements
• X-Y or X-Y-Z stage systems
• Semiconductor research

About ZABER

Zaber's extensive line of computer controlled motorized linear slides, miniature linear actuators, motorized rotary stages, motorized mirror mounts, goniometers and other devices, make automating sub-micron positioning applications quick, easy, and affordable.
Laser 2000 GmbH
Since 1986 Laser 2000 GmbH is a supplier of high technology in the field of lasers, micromachining equipment, optics, and fiber optic equipment. Our products are designed to meet the challenges of both research and industrial production as well as your actual or future requirements of your applications.

Laser 2000 is headquartered in Munich, Germany and operates local offices in all major business areas of the European market. In order to support your application we deliver top-level service and products and meet the highest standard of quality. With an installed base of thousands of applications around the world, Laser 2000 has shown the ability to provide onsite-support in time.

***************************************
Please visit us at the following trade shows
SECURITY+DEFENCE, Berlin, 31 Aug-3 Sep
SILMO Paris, Sep. 17-20, Pav.1 Stand S 68
ECOC Wien, Sep 21-23, Stand 485
VISION Stuttgart, Nov 3-5, Stand 4C11
***************************************

More information: www.laser2000.de
Diese Pressemitteilungen könnten Sie auch interessieren
Weitere Informationen zum Thema "Optische Technologien":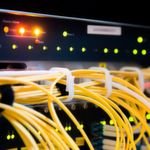 IoT-Basics: PLUGandWORK für Industrie 4.0
Un­ter­schied­li­che Bus­sys­te­me, Kom­mu­ni­ka­ti­ons­pro­to­kol­le und Netz­werk­tech­no­lo­gi­en er­schwe­ren den durch­gän­gi­gen In­for­ma­ti­ons­aus­tausch von der Fel­de­be­ne über die Leit­e­be­ne bis zur Pla­nungs­e­be­ne. Die Fol­ge: Da­ten wer­den nicht ge­nutzt oder dop­pelt er­fasst. Die­sem ent­ge­gen steht die Grund­i­dee von PLU­Gand­WORK.
Weiterlesen