Secure encrypted live video transfer from drones for special forces - Infotecs at MWC 2018
Berlin/Barcelona

, (PresseBox) -
Infotecs, the international vendor of cyber security and threat intelligence solutions, will present its high-security solutions at Mobile World Congress (MWC) in Barcelona (Hall 7, Stand 7L51).  Along with presenting our ViPNet Connect secure messenger app that protects mobile communications, Infotecs will also focus on the encrypted transfer of videos from drones.

Today, the protection of data transferred from mobile and other IP devices is critical. There is a high risk for businesses that cyber criminals can intercept and manipulate data of any form (voice or text messages, IP video data, exchange of critical documents and so on). What's more, laws and regulations require that businesses encrypt data synced between mobile devices and CRM, ERP or email systems. One of these regulations is the new General Data Protection Regulation (GDPR) that goes into effect at the end of May 2018.

At MWC 2018 (Hall 7, Stand 7L51) Infotecs will show how companies can encrypt the data they exchange and transfer. Security experts will present not only our ViPNet Mobile Security solution, which includes the ViPNet Connect messenger app for iOS and Android mobile devices, but also our solution for the encrypted data transfer for drones that can be used, for example, for the secure monitoring of locations of special forces operations.

"We can transfer encrypted live IP video data received from drones via a 4G/LTE network between the drone, a ground station, or directly end-to-end to a mobile device using AES-256 encryption", says Josef Waclaw, CEO of Infotecs GmbH. "Unauthorized parties will not be able to intercept this video data, modify it or share it via social media, like, for example, YouTube or Instagram. With our military-grade software-defined VPN encryption, we can even prevent man-in-the-middle attacks".

It will be the fifth time that Infotecs will participate as an exhibitor in Mobile World Congress that will take place from February 26 to March 1, 2018, at Fira Gran Via in Barcelona, Spain.  The significant growth in the number of visitors and exhibitors from year to year (2017: 108,000 visitors from 208 countries, 2,300 exhibitors) is a sign of a cross-sector interest in the versatile and growing mobile market. The largest meeting of the mobile industry always presents brand new technologies, products, and services in the field of mobile communications – this time under the motto of "Creating a Better Future".
Infotecs Internet Security Software GmbH
A leading international security solutions provider and pioneer of software-based VPN solutions since 1991, Infotecs developed its Peer-to-Peer ViPNet technology to deliver greater security, flexibility, and throughput than other solutions on the market. The Infotecs ViPNet Security and Threat Intelligence Platform provides complete multi-layer security in one cost-effective solution. ViPNet is the only solution that supports true endpoint-to-endpoint security and delivers robust security which is scalable, flexible, easy to deploy, manage and maintain. The ViPNet solutions seamlessly integrate into existing networks enabling customers to achieve the right balance of high security with low complexity and low risk. More than 1,000,000 clients, offices, and servers have been securely connected with ViPNet solutions, backed up by an unparalleled world-class support, development, and technical team as well as a strong network of partners. For additional information on the company please visit: www.infotecs.biz.
Diese Pressemitteilungen könnten Sie auch interessieren
Weitere Informationen zum Thema "Software":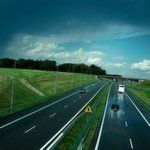 Cloud Computing sorgt für rasant steigenden Datenverkehr
Im­mer mehr Un­ter­neh­men und auch Pri­va­t­an­wen­der set­zen auf Cloud-An­wen­dun­gen, das hat na­tur­ge­mäß auch Aus­wir­kun­gen auf den welt­wei­ten Da­ten­ver­kehr. Laut Cis­co Cloud In­dex er­reicht der welt­wei­te Cloud-Re­chen­zen­trums­ver­kehr im Jahr 2021 ins­ge­s­amt 19,5 Zetta­by­te (ZB).
Weiterlesen