Infotecs and CCM Tecnologia Sign Landmark Agreement
New York

, (PresseBox) -
Infotecs, a leading international cybersecurity and threat intelligence platform provider, and CCM Tecnologia, a service provider of IT-solutions for the South American market have reached an agreement.  CCM Tecnologia, based in San Paulo, Brazil will represent ViPNet, Infotecs flagship product line, including ViPNet Threat Intelligence in Brazil.

Brazil is the most heavily attacked country by cyber criminals in South America. In a 2016 report, security research company FireEye claimed that financial losses in Latin American due to cybercrime are estimated at $8 billion U.S. dollars each year.

The Infotecs ViPNet Security and Threat Intelligence Platform provides complete multi-layer security in one cost-effective solution that supports true endpoint-to-endpoint security based on sophisticated encryption technology, and seamlessly integrates into existing networks.

The agreement between Infotecs and CCM Tecnologia is an unprecedented step in the Brazilian market, which until now had no strong providers of cybersecurity based on encryption.  

Our new partner, CCM Tecnologia, will represent ViPNet solutions in South America.  CCM Tecnologia is an elite vendor in Brazil and has great potential for distribution and deployment of integrated encryption solutions.   The Brazilian market for cybersecurity is expected to reach 7.29 billion U.S. dollars 2019.

"There are some Brazilian companies focused on cybersecurity, but their products are not integrated and optimal to supply the true demand of Brazilian companies." said Alexander Tkachev the General Manager of Infotecs Americas, "The agreement we've signed with CCM Tecnologia provides unique cybersecurity solutions for the Brazilian market. This agreement will allow our company the opportunity to become an important player with strong relationships in Brazilian cybersecurity."

About CCM Tecnologia

Since the beginning of the 90's, CCM Tecnologia has been providing the best IT solutions for its clients, prioritizing a close and humane service to bring the best cost-benefit in technology to companies throughout Brazil.  It has been more than 24 years of tradition and innovation, reducing costs, providing productivity gains and increasing the safety of companies in a wide range of industries.  CCM sells more than technology, our essential element is knowledge. That's why CCM values people. The people who represent our clients are the ones who make everything happen.  A close and humane service is a part of our mission. For additional information on the company please visit: www.ccmtecnologia.com.br.
Website Promotion
Infotecs Internet Security Software GmbH
A leading international security solutions provider and pioneer of software-based VPN solutions since 1991, Infotecs developed its Peer-to-Peer ViPNet technology to deliver greater security, flexibility, and throughput than other solutions on the market. The Infotecs ViPNet Security and Threat Intelligence Platform provides complete multi-layer security in one cost-effective solution. ViPNet is the only solution that supports true endpoint-to-endpoint security and delivers robust security which is scalable, flexible, easy to deploy, manage and maintain. The ViPNet solutions seamlessly integrate into existing networks enabling customers to achieve the right balance of high security with low complexity and low risk. More than 1,000,000 clients, offices, and servers have been securely connected with ViPNet solutions, backed up by an unparalleled world-class support, development, and technical team as well as a strong network of partners. For additional information on the company please visit: www.infotecs.us.
Diese Pressemitteilungen könnten Sie auch interessieren
Weitere Informationen zum Thema "Security":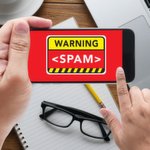 Praxistipps für Mitarbeiter gegen Spam und Phishing
Ähn­lich wie beim Ers­te-Hil­fe-Kurs soll­ten Un­ter­neh­men ih­re Mit­ar­bei­ter auch re­gel­mä­ß­ig zu Spam- und Phis­hing-The­ma­ti­ken schu­len, um den Mit­ar­bei­ter als schwächs­tes Glied in der Ver­tei­di­gungs­ket­te zu stär­ken. Da­bei ist die Tech­nik selbst oft ein Pro­b­lem, denn Je ef­fek­ti­ver Spam-Fil­ter und An­ti-Phis­hing-Rou­ti­nen ar­bei­ten, des­to sel­te­ner muss der Mit­ar­bei­ter sich selbst Ge­dan­ken ma­chen, ob er ge­ra­de das Ziel ei­ner Phis­hin­g­at­ta­cke ist.
Weiterlesen