Gunvor Refinery Replaces Field Equipment without Interrupting Operations
OpenTAS flexibility facilitates large-scale modernization project in Ingolstadt

Hamburg/Ingolstadt

, (PresseBox) -
Software and consulting company Implico today announced the successful completion of a major modernization project for loading processes at the Gunvor refinery in Ingolstadt. Field equipment for tank truck filling was replaced on all twelve loading bays. Crucially, the upgrade was performed with the refinery in normal operation. Thanks to the flexibility of the OpenTAS terminal management system, one loading bay after another was successfully upgraded without impacting other loading operations. Work on the project was completed early this year.

As things stood, Gunvor had no option but to go ahead with replacing the hardware, since the loading master – i.e. the computer that controls pumps and valves during tank truck loading – no longer met the latest technical standards. Some of the field gear on the loading bays also needed replacing with newer equipment. To minimize the impact on company business, Gunvor decided to complete the work with the refinery in normal operation.

The technically and logistically challenging project began in early 2016. As a first step, Implico installed a new OpenTAS system to work alongside the existing one. One loading bay after another could then switch to the new system. On the software side, Implico's downstream experts decoupled each loading bay to be moved from the legacy system. Once the equipment had been replaced on the loading bay by the services provider Actemium, Implico then integrated the platform into the new system. "We also took the opportunity to replace the old interfaces," says Volkmar Lindner-Billiau, Senior Consultant Oil & Gas at Implico. "Gunvor now uses the latest XML format for data exchange and will benefit from smooth and seamless data communications in the long run."

In addition to the production system, Implico also set up development and acceptance systems during the migration period. This allowed the software company's developers to test the nuts and bolts of the new functions beforehand and verify compatibility for hardware and software components.

OpenTAS with add-on functions

The refinery in Ingolstadt has used OpenTAS since 2002. Tasks handled by the software include calculating net refinery production, loading control for tank trucks and railcars, and processing tax calculations both with and without EMCS (Excise Movement and Control System). One of Gunvor's tank terminals is also connected to OpenTAS. In the course of the migration project, the Terminal Management System has now been given additional tasks: apart from load control, the software now also manages entrance and exit scales, and the exit terminal.

A successful migration

The team from Gunvor is very satisfied with the project: "We've now put together a platform that means we are very well-prepared for the future," says Erich Kuttenreich, Head of Loading and Inventory Accounting at Gunvor. "The conversions went very well and had virtually no impact on the rest of our business. To wrap this up inside a year is really a job well done."

His colleague Salman Afsar, Project Engineer and Project Manager at Gunvor, adds: "Thanks to the load control visualization, our colleagues in Shipping now have a detailed, near-time picture of the situation in Loading and can take prompt action if required to do so. We can get an on-screen visualization of the current situation in Loading. For us, these are important and significant improvements."
Website Promotion
Implico GmbH
The Implico Group optimizes logistics and business processes for oil and gas downstream companies. The international consulting and software company with its headquarters in Hamburg, Germany, has subsidiaries in Malaysia, Romania and the USA. Founded in 1983, the company today employs around 200 staff.

Implico provides consulting services, data services and software solutions for the entire supply chain - from forecasting, order entry, dispatching and tour optimization to data collation and invoicing. Leading oil and gas companies all over the world trust in Implico's industry expertise and high-performance IT solutions including OpenTAS and iGOS. OpenTAS automates the storage and transportation of hydrocarbons for refineries, tank farms, and service station networks. iGOS (Implico Global Operation Services) offers innovative downstream solutions out of the Cloud.

Additionally, Implico offers unique consulting expertise surrounding the SAP Secondary Distribution Management for Oil & Gas (SAP SDM) and SAP Retail Fuel Network Operations (SAP RFNO) downstream solutions. SAP SDM steers and optimizes the complete order-to-cash process. SAP RFNO automates all payment and quantity flows of service station networks.

Implico is a Microsoft Gold Partner, a Software Development Partner of SAP and a member of the Oracle PartnerNetwork. The company has been recognized for its products and services on numerous occasions. It was named, for example, Oil & Gas Logistics Company of the Year in 2015 and Best Oil & Gas Software Specialists in 2017. In the field of Terminal Automation Systems, Implico is market leader in Europe, Middle East and Africa (ARC market study, July 2016).
Diese Pressemitteilungen könnten Sie auch interessieren
Weitere Informationen zum Thema "Software":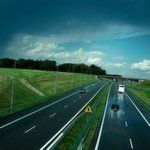 Cloud Computing sorgt für rasant steigenden Datenverkehr
Im­mer mehr Un­ter­neh­men und auch Pri­va­t­an­wen­der set­zen auf Cloud-An­wen­dun­gen, das hat na­tur­ge­mäß auch Aus­wir­kun­gen auf den welt­wei­ten Da­ten­ver­kehr. Laut Cis­co Cloud In­dex er­reicht der welt­wei­te Cloud-Re­chen­zen­trums­ver­kehr im Jahr 2021 ins­ge­s­amt 19,5 Zetta­by­te (ZB).
Weiterlesen