FISBA C-Lenses for Fiber Optic Collimation to be exhibited at OFC 2017
FISBA exhibiting C-Lenses, rod lenses manufactured in ultra-high precision for expanded beam connectors and cables at OFC

St.Gallen

, (PresseBox) -
FISBA is showcasing high precision C-Lenses at OFC, The Optical Networking and Communication Conference & Exhibition. FISBA C-Lenses offer high precision with a flexibility in custom design. In business standards of dia. 1.25mm and 2mm the C-Lenses are adapted to an ideal and reliable performance in optical expansion. A variety of coating options are available, beside the 1330nm and 1550nm bands for datacom. Their tight centricity and diameter tolerances make them a go-to solution in the field of fiber optic connectivity. With a standard lateral decenter of less than 0.3 µm (high precision <0.1 µm), FISBA C-Lenses are unbeaten reaching transmission loss of less than 0.2 dB.

FISBA is leading the industry's best performance of C-Lenses from insertion loss and return loss, and extreme durability in harsh application environments such as geophysical exploration, military communications, industrial data transmission and video broadcasting. The complete design and manufacturing process takes place at FISBA's state-of-the-art facilities, which enable a fast ramp up on demand. Once produced, the lenses are easily replicated even in high volume for serial production.

Discover more by visiting FISBA at OFC Booth 2862.
Website Promotion
FISBA AG
FISBA is a world leader in customized optical components, systems and microsystems. The company is global market leader in the field of FAC for diode lasers and offers standard and individualized solutions for specific applications. FISBA also designs and manufactures products for medical applications and biophotonics as well as the machine, industrial image processing, sensor and laser industries.
350 highly qualified employees work at facilities in St. Gall Switzerland, Berlin Germany and Tucson USA.

Diese Pressemitteilungen könnten Sie auch interessieren
Weitere Informationen zum Thema "Optische Technologien":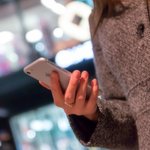 Wie die Digitalisierung 2018 den Handel beeinflusst
Schon jetzt sind Tech­no­lo­gi­en für neue Er­fah­run­gen und Ein­kauf­s­er­leb­nis­se im Ein­zel­han­del kei­ne Sci­en­ce-Fic­ti­on mehr. Händ­ler tun gut da­ran, sich 2018 auf die mo­der­ne Tech­nik und die ent­sp­re­chen­den Kun­den­be­dürf­nis­se ein­zu­s­tel­len.
Weiterlesen