Korean Air Aerospace Division presents first prototype cargo door for Airbus A350 XWB to Eurocopter
Donauwörth, Seoul

, (PresseBox) -
This week Korean Air, the aerospace manufacturing division of the Korean Air Group, presented its first prototype of a cargo door to Eurocopter. Korean Air Aerospace Division acts as program partner and is responsible for three of the overall doors of the next generation Airbus A350 XWB. The acceptance ceremony took place at the Busan Plant of Korean Air Aerospace Division and was accompanied by the responsible CEO Eurocopter Deutschland GmbH, Dr. Wolfgang Schoder, and Dr. Michael Rehmet, Vice President Airplane Doors Systems as well as Hang-Jin Cho, Executive Vice President and chief of Korean Air Aerospace Division. On July 13th, Eurocopter signed a major contract with Airbus on all aircraft doors (passenger, service and cargo doors) of the new A350 XWB longhaul airliner, which represents a further step in the process of generating synergies and applying expertise for composite production methods between helicopter manufacturing and the design of aircraft doors in general. The closed 1.5 billion euro contract with the number one helicopter manufacturer includes the development, production and delivery of all passenger and cargo doors for the A350 XWB. As on schedule and on budget delivery is key for the whole A350 XWB project, Eurocopter is pleased to announce this first milestone with Korean Air.

Aircraft doors are safety critical components of an aircraft. Due to the demanding certification and safety requirements the doors contain a complex and failsafe mechanism to enable them to be operated under all circumstances. Eurocopter's Business Centre Airplane Door Systems, based in Donauwörth, Germany, has over 20 years of proven expertise in aircraft doors; for example by delivering airplane doors for the Airbus A300, A310, A318 to A321, A330/340 and A380 series. Technical knowhow combined with an attractive commercial offer enabled Eurocopter to become partner with Korean Air Aerospace Division in the very competitive environment of aero structures.

Dr. Wolfgang Schoder, CEO Eurocopter Deutschland GmbH, stated during the acceptance ceremony in Seoul: "This is a significant success for our company. We are very proud to continue the long and successful relationship between Eurocopter and the Korean industry on aircraft doors and helicopters with this new project."

By assuming responsibility for the development and manufacture of all A350 XWB doors, Eurocopter has reached another milestone in its efforts to be recognized as a fullyfledged systems provider. The A350 XWB contract with Airbus is of decisive importance to the future sustainability of Eurocopter's manufacturing site in Germany. It confirms the company's position as an experienced and highly skilled manufacturer of aircraft components, rather than merely as a leader in the helicopter business. Furthermore it confirms that Eurocopter's Center of Excellence for Airplane Door Systems is on the right track by shifting its focus from traditional metal structures to new manufacturing technologies based on composite materials. Korean Air was from the beginning a valuable partner, that demonstrated its capabilities to support this forwardlooking method of production.

More than 150 Eurocopter engineers as well as 50 engineers and 80 Korean Air employees have been involved in the conceptual design, development and preproduction phases of this project since it was launched in 1997. An estimated budget of nearly 1.5 billion euros has been set aside to cover the total expenditure on all door systems for the planned family of A350 XWB aircraft, including work subcontracted to Korean Air in South Korea.

Both partners, Korean Air Aerospace Division and Eurocopter, are confident that their joined approach for the delivery of all doors of the A350 XWB family will support the market success of the Airbus A350 XWB.

About Korean Air

Korean Air, with a fleet of 131 aircrafts is one of the world's top 20 airlines, and operates almost 400 passenger flights per day to 116 cities in 39 countries. It is a founding member of the SkyTeam alliance, together with its thirteen members, offers its 395 million annual passengers a worldwide system of more than 13,000 daily flights covering 896 destinations in 169 countries. The alliance celebrates its 10th anniversary in June 2010.

More on Korean Air programs, routes, frequency and partners is available at www.koreanair.com.
Airbus Helicopters
Established in 1992, the Franco-German-Spanish Eurocopter Group is a Division of EADS, a world leader in aerospace, defense and related services. The Eurocopter Group employs approx. 15,600 people. In 2009, Eurocopter confirmed its position as the world's No. 1 helicopter manufacturer in the civil and parapublic market, with a turnover of 4.6 billion Euros, orders for 344 new helicopters, and a 52 percent market share in the civil and parapublic sectors. Overall, the Group's products account for 30 percent of the total world helicopter fleet. Its strong worldwide presence is ensured by its 18 subsidiaries on five continents, along with a dense network of distributors, certified agents and maintenance centers. More than 10,500 Eurocopter helicopters are currently in service with over 2,800 customers in more than 140 countries. Eurocopter offers the largest civil and military helicopter range in the world.


Diese Pressemitteilungen könnten Sie auch interessieren
Weitere Informationen zum Thema "Luft- / Raumfahrt":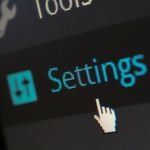 Drei Geschäftsmodelle für Embedded Software im IoT
Im Rah­men ih­rer IoT-St­ra­te­gie stel­len vie­le Her­s­tel­ler ihr Ge­schäfts­mo­dell um: vom ein­ma­li­gen Hard­wa­re­ver­kauf auf wie­der­keh­ren­de Um­sät­ze durch di­gi­ta­le An­ge­bo­te. Soft­wa­re-Up­da­tes, neue Fea­tu­res so­wie Pre­mi­um-Funk­tio­nen und Abo- und Pay-per-Use-Mo­del­le spie­len da­mit ei­ne grö­ße­re Rol­le. Vor­aus­set­zung für die­se Trans­for­ma­ti­on ist die rich­ti­ge St­ra­te­gie, die mit Em­bed­ded Soft­wa­re Ge­winn er­zielt.
Weiterlesen