Zurich software vendor awarded "Rising Star" for Business Process Management
Santa Barbara, CA

, (PresseBox) -
Zurich-based software vendor edorasware ag has won the bpmNEXT "Rising Star" award for their first year attending and presenting at the conference.

The annual event in Santa Barbara, California is the world's most important conference for BPM software vendors to show their latest innovations. Flowable, with edorasware, was recognized for its innovative dynamic process technology. Conference attendees were impressed by the ability of the new technology to inject additional processes into individual running processes.

"As customer engagement and competition gain criticality, people and systems need to get much smarter at dealing with situations the real-world throws up," says Paul Holmes-Higgin, edorasware Chief Product Officer, describing the drivers for the innovation. "You can't envisage all possibilities when defining a business process, and this technology enables a user or system to dynamically adapt an individual workflow for the case in hand. In a landscape of IoT, AI and chatbots, this kind of flexibility is essential."

The coveted bpmNEXT "Rising Star" award presented to edorasware is based on voting by the conference attendees, a validation for Holmes-Higgin of the innovation of this new technology. "This just wasn't feasible at scale with previous generations of BPM technology, and I think we surprised our audience with the ability of Flowable to do this, along with the future potential it offers."

About Flowable

Flowable is an Open Source Business Process Management (BPM) technology derived from the Open Source ACTIVITI project, architected and developed by the core Flowable engineers.

Flowable and edorasware have combined to bring innovative technology to the global market, creating a greater potential than the sum of its parts.  This will enable edorasware to expand into new business sectors as well as outside its main market in Switzerland, with customers from across Europe and worldwide.
Website Promotion
edorasware ag
edorasware digitalizes processes: edorasware, headquartered in Switzerland, enables the digital transformation of business processes. It provides innovative products, mainly in business process management (BPM) and adaptive case management (ACM). Its passion is to develop an integrated, flexible, extensible and powerful platform to use in all kinds of industries. Based on long-term experience with both customer projects and product development in the BPM domain, edorasware provides world-class BPM products with a strong emphasis on human-centric workflows. In cooperation with a worldwide network of partners, edorasware enables customers to manage their work through the fusion of ACM and BPM.

Diese Pressemitteilungen könnten Sie auch interessieren
Weitere Informationen zum Thema "Software":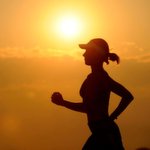 Wie sich "Cloud Master" vom Wettbewerb abheben
Ei­ne Or­a­c­le-Stu­die zeigt, dass so­ge­nann­te "Cloud Mas­ter" – zu­kunfts­o­ri­en­tier­te Un­ter­neh­men, die sehr Cloud-er­fah­ren sind und be­reits durch­schnitt­lich 70 Pro­zent ih­rer Ap­p­li­ka­tio­nen in die Cloud ver­la­gert ha­ben – ih­re Wett­be­wer­ber in al­len Bran­chen weit hin­ter sich las­sen.
Weiterlesen