Industry 4.0: What does it mean to the semiconductor industry? Part 1/3
Adding intelligence to materials and products facilitates the fully decentralized operations model associated with Industry 4.0.

Porto (Portugal)

, (PresseBox) -
An assessment by Francisco Almada Lobo, CEO of Critical Manufacturing (published in Solid State Technology Dezember 2016)

Industry 4.0 is coming. It is the next major industrial revolution that will re-define manufacturing as we know it today. But what does Industry 4.0 bring to benefit an industry that already has highly advanced sophisticated manufacturing techniques?
 
The semiconductor industry is currently not one of those embracing Industry 4.0. Some of the reasons for this are based around the far reaching supply chain the industry uses, some because of the size of batches is still large in some businesses, and some because the idea of gathering greater quantities of information from machines is really not a new concept for the industry. To understand the benefits of Industry 4.0 to semiconductor production, let's first look at exactly what it is.

A little about Industry 4.0

Industry 4.0 takes innovative developments that are available today and integrates them to produce a modern, smarter production model. It merges real and virtual worlds and is based on Cyber-physical Systems (CPS) and Cyber-physical Production Systems (CPPS), as show in
the picture. The model was created to increase business agility, enable cost-effective production of customized products, lower overall production costs, enhance product quality and increase production efficiency. It brings with it new levels of automation and automated decision making that will mean faster responses to production needs and much greater efficiency.

The Industry 4.0 model is inherently a de-centralized one with masses of data being transferred. The reduced cost of computer technology enables it to be embedded into shop
floor materials and products. CPS then integrate computational networks with the surrounding physical world and its processes. Using the Industrial Internet of Things (IIoT), products will have the ability to collect and transmit data; communicate with equipment, and take intelligent
routing decisions without the need for operator intervention.Cloud computing technology further gives a ready platform to store this data and make it freely available to systems surrounding it.

As CPPS compete to provide services to CPS devices a smart shop floor is created that acts as a marketplace. Adding communication and integration throughout the wider supply chain also means that different manufacturing facilities and even individual processes within a factory can compete for work; creating a Manufacturing as a Service (MaaS) model.

Read more in the next part 2/3!
Critical Manufacturing Deutschland GmbH
Critical Manufacturing empowers high performance operations for some of the most advanced manufacturers worldwide with innovative software technology and advanced services. Its new generation Manufacturing Execution System (MES) is an Industry 4.0 centerpiece, incorporating all necessary integration, mobile, connectivity and logical decentralization features. This deep, unified system increases performance, control and quality for complex manufacturing operations. The company is part of the Critical Group, a private group of companies founded in 1998 to provide solutions for mission and business critical information systems.

For more information, visit www.criticalmanufacturing.com
Diese Pressemitteilungen könnten Sie auch interessieren
Weitere Informationen zum Thema "Software":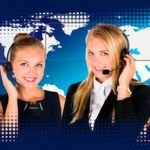 Vom Dreiklang von Compliance, ITSM und DSGVO
Am 25. Mai 2018 ist es so weit: Die zwei­jäh­ri­ge Über­gangs­zeit der EU-Da­ten­schutz-Grund­ver­ord­nung (EU-DSG­VO) en­det und das Ge­setz tritt mit al­len Kon­se­qu­en­zen in Kraft. Das stellt Un­ter­neh­men je­der Grö­ß­en­ord­nung vor enor­me Her­aus­for­de­run­gen. So ver­langt die Ver­ord­nung eu­ro­pa­weit von al­len Be­trie­ben, sämt­li­che Ge­schäft­s­pro­zes­se kon­ti­nu­ier­lich zu über­prü­fen und zu ak­tua­li­sie­ren, die mit der Ver­ar­bei­tung per­so­nen­be­zo­ge­ner Da­ten zu tun ha­ben.
Weiterlesen