First full security solution for mobile devices: integrate business smartphones with certgate Voice Encryptor into corporate communication
Encryption of device, data communication and voice (VoIP) – highest security level for confidential data and communication

Nürnberg

, (PresseBox) -
certgate Voice Encryptor is the first security solution for mobile devices worldwide which supplies highly secure full protection for mobile devices on the basis of BSI-tested components. Reliably defending all potential points of attack on a smartphone, it shields against spyware and malware, protects user data from loss and manipulation, stops unauthorised access to data communication, and even secures voice communication (VoIP) from any form of interception.


——————————————————

"For public authorities and enterprises, the certgate Smartphone Protector is the ideal way to use modern mobile devices for confidential information", explains Axel Stett, COO of certgate GmbH. "You can even incorporate them perfectly into your organisation's security policy."

The German magazine Computerwoche has therefore classified the certgate solution in the highest security category for "safe access to strictly confidential business information" and emphasises that "normal" smartphones can be equipped with this solution for staff of arms manufacturers, secret services, police force, diplomatic services and government and even the military. People in these industries work with confidential information which could endanger the lives of individual people or the broad public if they fall into wrong hands. (Manfred Bremmer and Galen Gruman: "Integrieren statt nur tolerieren" - "Integrate, don't tolerate") – Computerwoche, May 2010)

"We are convinced that any normal user is also entitled to security technology at the very highest level and does not wish to be fobbed off with 'just a bit of security'", explains Dr. Paschalis Papagrigoriou, CEO of certgate. "Our philosophy is therefore to provide everyone with the best security technology which is affordable and easy to use."

The certgate solution is extremely cost efficient because it works with the usual smartphones which can be bought anywhere. In this way companies can make use of the savings and growth potential of mobile IT applications without having to buy special expensive cryptomobiles to do so. The administrative expense is low because the software only needs to be installed once and the certgate SmartCard personalized only once. The user has no further administrative expense for certificates or keys.

certgate Voice Encryptor resists spyware and malware attacks on mobile phones as well as 'man-in-the-middle' attacks so that the mobile devices can be used in extremely sensitive areas of public authorities, organisations and companies without worrying about data spying or the tapping of conversations. Even if the smartphone is lost there is no danger of information stored on the device falling into the wrong hands.

certgate technology to protect mobile devices and for the highly secure encryption of data has already been used in the SiMKo2 project of certgate's partner T-Systems to provide secure mobile communication to the German Federal Government and public administration. The core of this solution – nicknamed 'Merkelphone' – has been enhanced by certgate to include components of voice encryption on VoIP base.

certgate is a one-stop shop for hardware and software as well as services. Users can select versions from the different service packs that best suit their needs. The encrypted voice communication can be handled via the customers' VoIP servers or secure certgate servers. This permits fast and favourably priced integration of the smartphones in the security infrastructure of corporate users, enabling managers and sales force to communicate using their mobile phones without risk.
certgate GmbH

Certgate GmbH, a high-tech company located in Nuremberg, was established in 2004 by Dr. Paschalis Papagrigoriou. The innovative company develops and markets products and solutions which add higher levels of security and ease-of-use to mobile communication devices. certgate has developed the world's first microSD-Card with smartcard functionality and has patent protected its technological lead in mobile IT security.

Thanks to its powerful cryptographic function, the certgate SmartCard microSD enables the storage and the safe use of certificates as well as the generation of key pairs. The SmartCard therefore supports 2-factor authentication, encrypted data storage, email encryption, secure mobile banking according to HBCI and EBICS standards, and the secure creation of protected VPN links to mobile devices. In close cooperation with implementing partners, certgate also develops customer-specific security solutions, PDAs and other mobile devices based on its certgate SmartCard microSD. www.certgate.com

Diese Pressemitteilungen könnten Sie auch interessieren
Weitere Informationen zum Thema "Sicherheit":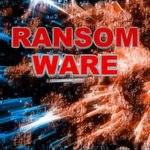 Moderne Ransomware erfordert neue Security-Ansätze
Die Ran­som­wa­re-An­grif­fe der letz­ten Mo­na­te soll­ten Un­ter­neh­men vor Au­gen ge­führt ha­ben, dass ih­re Si­cher­heits­in­fra­struk­tur mo­der­nen An­grif­fen nicht mehr stand­hält. Un­ge­patch­te Sys­te­me di­en­ten als An­griffs­vek­tor für glo­ba­le In­fek­ti­ons­wel­len durch Er­pres­sung­stro­ja­ner und auch be­ste­hen­de Si­cher­heits-Tools kön­nen nur dann grei­fen, wenn sie auf dem ak­tu­el­len Stand sind. Nach der Scha­dens­be­sei­ti­gung durch die jüngs­ten An­grif­fe müs­sen Un­ter­neh­men über­den­ken, wie sie ih­re be­hä­b­i­ge Netz­werk­si­cher­heit er­höhen kön­nen.
Weiterlesen