Medium Enterprise Organizations Continue to Drive Business Value With Workday Momentum Accelerates With Leading Brands Including CustomInk, Patagonia, and WeWork
München

, (PresseBox) -
Workday, Inc. (NYSE: WDAY), a leader in enterprise cloud applications for finance and human resources, today announced continued momentum with medium enterprise customers. Companies including Aberdeen Asset Management, ALK, Bill Gosling Outsourcing, CustomInk, Ensono, Patagonia, Skandia, TIP Trailer Services, and WeWork have deployed Workday for greater flexibility and data-based insights to drive innovation and business value.

"More and more medium enterprises are adopting Workday given our reputation for having happy customers live on our applications and realizing immediate value," said Doug Robinson, group vice president, medium enterprise, Workday. "With Workday, these organizations are able to quickly deploy our applications to streamline business processes, increase productivity, and reduce risk all in a single system. Experiencing that ROI early on gives customers the confidence that Workday is a technology partner that can support their future growth and long-term success."

The expanding global community of medium enterprise customers that have quickly deployed and driven business benefits with Workday includes:


Aberdeen Asset Management (AAM) is one of the highest-profile global asset managers in the world, with more than $385 billion in assets under management and 2,800 employees in more than 25 countries. Workday Human Capital Management (HCM) provides the company with easy-to-access information and better reporting capabilities, so managers can focus on more strategic initiatives. With Workday, AAM has a scalable HR system that can grow with the company.
ALK, with more than 2,300 employees in 20 countries, is a global leader in allergy immunotherapy. With Workday HCM, ALK's business leaders and managers are able to make critical data-driven decisions with real-time reporting and increased visibility into its workforce and performance. Workday also provides ALK with the flexibility to easily adapt and adjust to business change such as growth, acquisition, and reorganization.
Bill Gosling Outsourcing is a multinational service provider of complete contact center solutions. Since starting with Workday in 2013, the company has grown from 1,200 to 2,000 employees while its HR and finance teams have remained the same size. Workday Financial Management and Workday HCM have enabled Bill Gosling to reduce paper costs by 25 percent, staffing costs -- related to procurement and treasury -- by 50 percent, and overall time-to-close by 30 percent. 
CustomInk, an online retailer that makes custom apparel such as t-shirts and sweatshirts, has grown from roughly 100 to 1,700 employees. With Workday Financial Management and Workday HCM, CustomInk has eliminated 1,000 paper invoices through automation, and streamlined accounts payable and payroll processes to decrease total throughput time from three days to one hour.
Ensono, with 700 employees around the world, delivers complete hybrid IT services and governance, from cloud to mainframe, tailored to each client's journey. As a newly independent business entity, Ensono has saved roughly $1 million in maintenance costs in just one year after deploying Workday Financial Management and Workday HCM.
Patagonia, an outdoor apparel company, is dedicated to a mission of building the best product, causing no unnecessary harm to the environment, and using business to inspire and implement solutions to the environmental crisis. With Workday, Patagonia is breaking down information and communication silos across its workforce, and can better align hiring practices to its business strategy through a unified HCM and recruiting system. 
Skandia, one of Sweden's largest independent, customer-owned banking and insurance groups, has more than 2,000 employees in Sweden, Denmark, and Lithuania. Workday HCM enables Skandia to improve the employee and manager experience -- putting relevant information at their fingertips so they can perform various HR tasks and processes online. Managers are equipped with real-time data and dashboards regarding workforce structure, and Skandia has improved its capability to meet the requirements of the General Data Protection Regulation (GDPR) legislation.
TIP Trailer Services, with over 1,700 employees operating in 17 countries, provides trailer leasing, rental, maintenance and repair, and other value-added solutions to transportation and logistics customers across Europe and Canada. With Workday HCM and Recruiting, TIP managers have greater visibility into the critical workforce data they need for sound decision-making and the flexibility that enables the company to keep pace with evolving business needs.
WeWork, with more than 145 locations across 15 countries, provides the space, services, and community to "help people make a life, not just a living." Workday Financial Management and Workday HCM provide WeWork with the real-time data it needs to close the books in a timely manner and make clear business decisions that will drive hyper-growth and enable expansion into new markets.


With Workday, medium enterprise customers are able to:


Quickly deploy low-risk, fixed-fee, preconfigured application packages -- based on Workday's expertise from hundreds of successful medium enterprise deployments -- to gain immediate value. 
Rapidly adjust to changing requirements and business growth with Workday's agile and scalable technology foundation.
Leverage Workday's "Power of One" -- one version of software, one security model, one user experience, one architecture, and one customer community -- which means all customers benefit from continuous innovation delivered in the cloud.
Drive better and faster business decisions with real-time insights into performance across the entire business and contextual analytics tied to transactional data. 
Streamline operations and standardize business processes to increase efficiency, speed of delivery, and consistency of experience.
Easily access information and perform tasks on-the-go from a mobile device with Workday's engaging, consumer-grade user experience. 
Proactively protect the organization against risk and fraud with Workday's built-in control processes and always-on auditing.


Forward-Looking Statements

This press release contains forward-looking statements including, among other things, statements regarding the expected performance and benefits of Workday's offerings. The words "believe," "may," "will," "plan," "expect," and similar expressions are intended to identify forward-looking statements. These forward-looking statements are subject to risks, uncertainties, and assumptions. If the risks materialize or assumptions prove incorrect, actual results could differ materially from the results implied by these forward-looking statements. Risks include, but are not limited to, risks described in our filings with the Securities and Exchange Commission (SEC), including our Form 10-Q for the quarter ended April 30, 2017 and our future reports that we may file with the SEC from time to time, which could cause actual results to vary from expectations. Workday assumes no obligation to, and does not currently intend to, update any such forward-looking statements after the date of this release.

Any unreleased services, features, or functions referenced in this document, our website, or other press releases or public statements that are not currently available are subject to change at Workday's discretion and may not be delivered as planned or at all. Customers who purchase Workday, Inc. services should make their purchase decisions based upon services, features, and functions that are currently available.

 
Workday, Inc
Workday ist ein führender Anbieter von Enterprise-Cloud-Anwendungen für das Finanz- und Personalwesen. Das Unternehmen wurde 2005 gegründet und bietet weltweit Anwendungen in den Bereichen Finanzmanagement, Human Capital Management und Analyse für große Unternehmen, Bildungseinrichtungen und Regierungsbehörden. Von mittelständischen Unternehmen bis hin zu Fortune-50-Unternehmen haben sich Organisationen bereits für Workday entschieden.

Diese Pressemitteilungen könnten Sie auch interessieren
Weitere Informationen zum Thema "Software":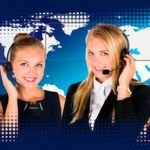 Vom Dreiklang von Compliance, ITSM und DSGVO
Am 25. Mai 2018 ist es so weit: Die zwei­jäh­ri­ge Über­gangs­zeit der EU-Da­ten­schutz-Grund­ver­ord­nung (EU-DSG­VO) en­det und das Ge­setz tritt mit al­len Kon­se­qu­en­zen in Kraft. Das stellt Un­ter­neh­men je­der Grö­ß­en­ord­nung vor enor­me Her­aus­for­de­run­gen. So ver­langt die Ver­ord­nung eu­ro­pa­weit von al­len Be­trie­ben, sämt­li­che Ge­schäft­s­pro­zes­se kon­ti­nu­ier­lich zu über­prü­fen und zu ak­tua­li­sie­ren, die mit der Ver­ar­bei­tung per­so­nen­be­zo­ge­ner Da­ten zu tun ha­ben.
Weiterlesen