WITTMANN BATTENFELD meeting the future with "power"
Kottingbrunn/Austria

, (PresseBox) -
Optimally prepared to meet the future - this is how the Austrian injection molding machine manufacturer WITTMANN BATTENFELD - a company of the WITTMANN group - is presenting itself at this year's "K" in Düsseldorf. The new PowerSeries is the company's response to the demands of the market for low energy consumption, maximum userfriendliness, accuracy and costefficiency. Process technology highlights and automation complete the company's portfolio of novelties. All exhibits are focused on customer benefit.

The WITTMANN group is presenting itself with two booths at the K 2010. The machines of WITTMANN BATTENFELD GmbH will be shown in hall 16, booth D22, the robots and peripheral equipment from WITTMANN Robot Systeme GmbH will be on display in hall 10, booth A04.

The new PowerSeries - Simply the Best

Under the motto of "Simply the Best", WITTMANN BATTENFELD is presenting its highlights to the general public in Düsseldorf, with the main focus on the new PowerSeries. PowerSeries means a completely new product portfolio, with EcoPower standing for allelectric machines, MicroPower for micro injection molding and MacroPower for large machines. At the K, all machines will operate via a central material feeding system from WITTMANN.

The new product generation of the PowerSeries features high precision, compact design, maximum userfriendliness, a modular concept and high energyefficiency. The common concept for all machines is a complete solution according to the principle of "everything from a single source". Numerous peripheral appliances and robots are compactly integrated and operated via just one control system.

Another common feature of all machines is the UNILOG B6 control system, which offers a uniform control and operation concept for easy handling of the injection molding machines, including all integrated peripheral equipment. The control system, running under Windows XP®, greatly facilitates the integration of the machines in PDA systems, but above all in Internetbased service support systems. Web service and remote service systems, as well as the Battenfeld K4 production data acquisition system from Wille, are also available on all machines.

MicroPower - precise, efficient, flexible

The MicroPower, the smallest machine series in the PowerSeries, with clamping forces of 5 and 15 t, is an allelectric injection molding machine model for highprecision and micro injection molding.

In this new machine generation, the injection aggregate is of special interest. This innovative twostep injection unit, consisting of a screw and a plunger, with a shot volume ranging from 0.05 to 3 cm³, injects thermally homogeneous melt, with the result of premiumquality parts from absolutely stable production with short cycle times. With this technology, WITTMANN BATTENFELD has a unique selling point compared to standard machinery that has simply been adapted for micro injection molding.

The modular machine system consists of a basic platform that can be extended according to customers' needs with a rotary disk, parts removal handling, quality monitoring and a cleanroom module, extendable up to a complete production cell.

At K 2010, the functionality of MicroPower will be demonstrated on two examples:

For instance, on a MicroPower 15/3 extended to a complete production cell, the production of a micro plug with a part volume of only 0.0035 cm³ will be shown. The plug housings are manufactured with a 2cavity mold within a cycle time of 3.8 seconds, then removed by a W8VS2 WITTMANN robot with a handling weight of 2 kg and passed on to a camera integrated in the production cell and in the machine's control system for quality inspection. The parts are subsequently separated according to cavities and stacked in a stacking module.

The second exhibit will demonstrate a highprecision standard application with a cycle time below 3 seconds.

EcoPower - compact, clean, energysaving, practical

The EcoPower, the allelectric machine of the PowerSeries, will be presented at the K 2010 in a variety of different versions with clamping forces ranging from 55 to 240 t.

The EcoPower features a compact injection unit and an extremely accurate clamping unit with a highly efficient direct drive. The braking energy of the drives, normally returned to the power supply network by an elaborate process, is completely utilized by the EcoPower within the machine to provide the necessary voltage for the control system and for barrel heating. This makes these machines extremely energyefficient.

The injection unit is laid out for injection speeds of up to 400 mm/s.

Another advantage of the EcoPower is its userfriendly design. In developing this machine series, special emphasis was placed on the footprint and compact integration. The WITTMANN tempering devices of the TEMPRO plus C series can be integrated directly in the machine frame, which means a considerable reduction of space requirements and occupancy costs.

An additional userfriendly innovation by WITTMANN BATTENFELD is the facility for including a servohydraulic system for the ejector, core pull and nozzle contact pressure buildup as standard. This is a very special advantage for customers operating molds with hydraulic core pulls.

Among others, the EcoPower series will be presented with the following applications:

In cooperation with the South German Plastics Center (SKZ) in Wurzburg, an application with integrated inline thermograph will be demonstrated on an EcoPower 240/750. The finished parts, components made of ABS, will be held in front of a thermal camera by a W821 WITTMANN robot. The robot is equipped with a rotary axis, so that a socalled "thermal fingerprint" (thermal image) can be taken of the component from five angles. The thermal images are analyzed and utilized on the one hand for quality assurance documentation, on the other hand the values are used for mold temperature regulation. After the thermal photographs have been taken, the robot passes the parts on to a laser labeling station.

On an EcoPower 110/350, a clamp fitting (T joint 20x3/4"x20) of the Finnish toolmaker Tooler, IFW group, will be manufactured from PP within a cycle time of 27 seconds. Demolding of the thread is effected by means of servo motors, which are activated directly via the machine's control system. This dispenses with the need for an additional control system to trigger the servo drives. The parts will be removed and deposited on a conveyor belt by a W823 robot from WITTMANN.

An EcoPower 180/750 will produce a medical technology component for a dialysis device, FX 50 flange, with a 4cavity mold supplied by Braunform GmbH (Germany) from PP within a cycle time of 20 seconds. To enable production under cleanroom conditions, the machine is equipped with a laminar flow module from Petek (Germany) above the clamping side. The parts will be removed from the mold space with a horizontal SCARA robot from the WITTMANN W8XH series and transferred to a cleanroom station integrated at the rear of the machine.

On an EcoPower 55/130, the PIM (Powder Injection Molding) process will be demonstrated. The PIM process serves to produce parts from metalized or ceramic melt by means of injection molding technology. In a 2cavity mold supplied by Wittner (Austria), a pen holder will be manufactured from a feedstock 316L within a cycle time of 35 seconds.

MacroPower - modular, accurate, compact, productive With the MacroPower, WITTMANN BATTENFELD has made its comeback to large machine manufacturing. After the MacroPower 800 - presented for the first time at the Competence Days of the WITTMANN group - a MacroPower with 1,000 t clamping force will now be on display at the "K" in Düsseldorf.

The new MacroPower stands for shortest footprint, speed, modularity, ultimate precision and cleanliness. The modular design of this new large machine model makes it suitable for a great variety of applications. The linear guide system of the moving platen ensures a clean mold space and maximum precision in mold protection. The MacroPower reaches its high speed by means of fast movements and minimal locking and highpressure buildup times, achieved by an innovative locking system recently developed by WITTMANN BATTENFELD.

A special highlight of this new machine generation is the ease with which molds are inserted from the rear of the machine. An extended safety gate stroke at the rear, combined with tiebars kept at belowaverage length, thanks to the locking system that has been integrated in the moving platen, allows insertion of bulky molds in most cases without a tiebar pulling device.

The functionality of the MacroPower will be demonstrated at the K 2010 in Düsseldorf by an example from the packaging industry. A folding box will be manufactured from PP within a cycle time of 35 seconds on a MacroPower 1000/8800 in a mold supplied by Haidlmair (Austria). The parts will be removed by a WITTMANN W843 robot, then assembled at an assembly station, finally folded and stacked.

Innovative process technology - a domain of WITTMANN BATTENFELD

In terms of application technology, WITTMANN BATTENFELD also has a number of highlights to offer. For instance, innovative process technologies such as the BFMOLD(TM) variothermic technology will be shown in Düsseldorf, as well as technologies from the packaging sector and multicomponent technology. Other main topics will relate to energy saving and costefficiency, inline quality assurance, webbased and remote service, and production data acquisition. The process technology portfolio will be rounded off by a demonstration of cleanroom solutions.

BFMOLD(TM) - betterquality parts and shorter cycle times

In BFMOLD(TM) technology, the entire area below the cavity is utilized for heating and cooling, in contrast to molds with conventional tempering channels.

This new variothermic process operates in combination with tempering devices from the WITTMANN TEMPRO plus C160/2 VARIO series, which have been specially developed for this process technology.

Especially in parts with a relatively large, plane surface, extremely even and, above all, quick cooling of the mold area can be achieved by this process. Therefore this technology is of interest not only for reducing cycle times, but also for preventing deformation and reducing tension. Moreover, it has thus become possible to avoid sink marks and joint lines above all in parts with a visible surface or a highgloss surface.

At the K 2010, the BFMOLDTM process will be demonstrated on an EcoPower 110/350 with a mold supplied by KIMW. The front panel of a navigation device will be produced from ABS within a cycle time of 30 seconds. The parts will be removed by a W811 WITTMANN robot, which will pass them on to a camera for surface inspection. The parts inspection system shown on this line provides a method to identify surface defects independent of human observation. This system developed by PCCL (Polymer Competence Center Leoben, Austria) takes photos of the part's surface and compares them with reference pictures. This system enables 100 % detection of surface defects independent of the presence of a human observer.

Packaging - a major process technology topic at this year's "K"

Multi-component technology will be presented by the example of a 2-C oil bottle closure. On an HM MK 300/1330H/525V, 2component closing caps for cooking oil bottles are produced in a special 16+16cavity mold with GRAM technology supplied by the Austrian moldmaker KTW. The parts are then transported to the packaging units via a cooled conveyor belt (Capcooler) supplied by Eisbär (Austria).

In-mold labeling will be shown in two applications. On a TM Xpress 160 in the hybrid version, butter tubs with 125 g capacity and 0.35 mm wall thickness will be produced from PP in a 2cavity mold. Insertion of the banderole label and removal of the finished parts will be carried out by a WITTMANN W827 robot, with a total cycle time of 2.8 seconds. The production unit is also equipped with a mold space dehydrator from Eisbär (Austria). A special feature of this application is the new, modular IML line with a highperformance drive package and an integrated CNC8 control system, which offers a number of advantages. The integration of the control system allows direct operation via the injection molding machine; intervention times are shortened substantially by the "smart removal function".

For the packaging sector, WITTMANN BATTENFELD will also be present with an IML production cell at the booth of WITTMANN Robot Systeme.

High efficiency, quality and optimal service

Energy- and costefficiency are the primary objectives of development work at WITTMAN BATTENFELD, in the design and construction of new machines as well as in the application of new processes, such as the variothermic processes of BFMOLDTM and E-Variotherm.

WITTMANN BATTENFELD also makes a special point of topclass quality assurance. 100 % quality monitoring directly on the machine will be shown in three applications - SKZ inline thermograph, PCCL online inspection and quality inspection with an online camera.

The company's special focus on service will also be demonstrated at this year's "K" with facilities such as web service and remote service as well as the K4 production data acquisition system in cooperation with Wille.

WITTMANN BATTENFELD at K 2010: hall 16, booth D22
WITTMANN ROBOT SYSTEME at K 2010: hall 10, booth A04
Wittmann Battenfeld GmbH
WITTMANN BATTENFELD, based in Kottingbrunn, Austria is a leading manufacturer of injection molding machines for the plastics industry. With 21 sales and service companies of its own and additional agencies in more than 40 countries, WITTMANN BATTENFELD provides optimal support to its customers in all matters concerning injection molding technology. Its innovative strength, highest precision and strong focus on maximum customer benefit make WITTMANN BATTENFELD a valuable partner for its customers.
Diese Pressemitteilungen könnten Sie auch interessieren
Weitere Informationen zum Thema "Produktionstechnik":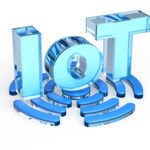 Wie wird der Umsatz mithilfe des Internet of Things smart?
Wer mit smar­ten Pro­duk­ten und Ser­vices Geld ver­die­nen will, muss die­se nicht nur ent­wi­ckeln und an­bie­ten. Viel­mehr sind die pas­sen­den Er­lös­mo­del­le ein ent­schei­den­der Be­stand­teil von IoT-Pro­jek­ten. Und die­se un­ter­schei­den sich zum Teil deut­lich von den Um­satz­prak­ti­ken bei klas­si­schen Pro­dukt­ver­käu­fen und Sup­port-An­ge­bo­ten. Die Er­lös­mo­del­le auf die An­for­de­run­gen des IoT an­zu­pas­sen, ist we­ni­ger ei­ne tech­ni­sche als ei­ne kul­tu­rel­le Her­aus­for­de­rung.
Weiterlesen