Perfect handpiece maintenance - without any waiting time or stress and completely reliable
Bürmoos

, (PresseBox) -
W&H is delighted to present the automatic handpiece maintenance device Assistina TWIN for optimal support of an efficient reprocessing workflow in modern dental practices. The device boasts a record cycle time of just 10 seconds and a sophisticated dual-chamber system, effectively rendering tedious waiting times, during the maintenance process, a thing of the past. For the practice team, this translates not only to stress-free working but also to optimal support as far as efficient time management is concerned. Alongside a simple operating concept, the ergonomically arranged instrument ports also offer additional convenience. An optimised method of oil application and the use of a HEPA filter allow the new Assistina TWIN to impress with short cycle times, high cost-efficiency and improved reliability.

Running smoothly...

Everything runs smoothly when you perform instrument servicing with the Assistina TWIN. Whilst the first instrument is being serviced in the closed chamber, you can already start connecting the next one in the second chamber. The ease of operation of the W&H device, which allows simple starting of the maintenance process with just one button, is yet another highlight. The new W&H device thus promotes a continuous workflow – without any waiting time at all and entirely free from stress and panic. Equipped with a sliding cover, the innovative dual-chamber system combined with a short processing time and ergonomically arranged instrument ports allows simple and stress-free connection of the next instrument whilst the first is still being serviced. The option of using any adaptor means that the new handpiece maintenance solution from W&H can also be easily adapted to the particular requirements of your practice.

Record cycle time thanks to oil nebulisation

One particular highlight of the Assistina TWIN is the short service cycle time of just 10 seconds. During this time the spray channels are flushed with cleaning solution and dried with compressed air, plus all gearing components are serviced perfectly with W&H Service Oil. With this all-round maintenance concept the Assistina TWIN not only makes a valuable contribution to the perfect functioning of the instruments, but also helps to extend their working lives.

W&H employs an innovative oil nebulisation technology to guarantee the record time of just 10 seconds. The oil is first nebulised before being blasted through the instrument at high pressure. The fine mist this produces reaches even the most remote parts of the gears without any need for the gearing components to be set in motion first. This makes it possible to remove debris and dirt from the instrument completely and efficiently. Equipped with a state-of-the-art process monitoring system, the Assistina TWIN ensures that the exact quantity of oil required for each instrument is applied, allowing users to be sure of uniform and perfect handpiece maintenance results. The W&H device is equipped with a HEPA filter (high-efficiency particulate air filter), which filters bacteria, viruses, dusts, aerosols, smoke particles, etc., out of the air, and thus also offers optimal safety in its use. Aerosol mists forming during the maintenance process are captured by a fan and filtered out – the practice team benefits from a safe working environment in the course of the hygienic reprocessing.

Efficient, sustainable and ergonomic

Specially designed to the requirements of dental practices focusing on cost-efficiency, W&H has now managed to optimise oil consumption and the cycle time during the service process even further. As such the Assistina TWIN is a particularly cost-effective solution which also helps to save resources. In addition, its ergonomic design supports the easy exchange of adaptors and simple cleaning of the device.

All the consumables such as cartridges and the HEPA filter are offered in the new Assistina TWIN Care Set and can be replaced by the user without the need for tools.

Assistina TWIN from W&H: soon available from your dental depot.
Diese Pressemitteilungen könnten Sie auch interessieren
Weitere Informationen zum Thema "Medizintechnik":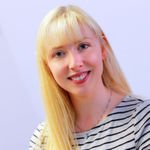 So wird der eigene Chatbot schnell und einfach Realität
Mes­sa­ging Apps sind in­zwi­schen deut­lich be­lieb­ter als so­zia­le Netz­wer­ke. Sie ha­ben nicht nur mehr mo­nat­li­che Nut­zer. Die User ver­brin­gen auch mehr Zeit in Fa­ce­book Mes­sen­ger, Whats­App und Co. Grund ge­nug für Un­ter­neh­men, sich in ih­rer Kun­den­an­spra­che mit den neu­en Er­folgs­ka­nä­len au­s­ein­an­der­zu­set­zen, um den Kon­takt und letzt­lich den An­schluss nicht zu ver­lie­ren.
Weiterlesen