Voith Lightweight Gear Unit SE-369 with Aluminum Housing and Innovative Bionic Toothing
Heidenheim

, (PresseBox) -
•           Patent on optimized tooth root shows success
•           Narrower gearwheels are lighter by up to 10 percent, with the same loading capacity
•           Toothing is quieter

Heidenheim: Voith has applied for a new patent on the optimization of gearwheels from a bionic aspect.  The concept allows weight reductions of up to 10 percent or an increased power transmission capacity for the same space requirements and noise emissions.

Optimized Tooth Root Profile
The idea for the patent comes from observing the natural world - specifically trees. At their base where they meet the roots, they form transitions at the "sharp angle" between the tree trunk and the ground, creating a triangle with a curved hypotenuse that reduces stress. This allows trees to withstand the enormous force associated with strong winds. From this observation, the Voith engineers derived a bionic tooth root correction for gearwheels. Using a wider, profile-optimized tooth root, the tooth root strength is increased.
With gear units equipped with the bionic toothing, vehicle manufacturers and operators benefit in two different ways. The increased tooth root strength allows for a narrower design of the gearwheels. This reduces the gear unit weight and also saves valuable centimeters of installation space in the cramped bogie. However, if the entire width that would be necessary for a conventional gearwheel is available, noise emissions are reduced by up to 3 dBA. Smaller teeth are possible because of the increased tooth root strength. As a result, more teeth fit around the perimeter meaning more teeth mesh. The overlap is greater, which makes the gearwheel quieter.

Different material pairings for gear units with aluminum housings
Voith presented the aluminum version of the SE-369 gear unit at InnoTrans 2016. It was possible to reduce the weight by 25 percent over the conventional ductile cast iron version. For gear units with an aluminum housing, the challenge is the pairing of different materials with different coefficients of thermal expansion. Aluminum is used as the housing material and steel is the material for shafts, gears and bearings. Voith can predict the temperature behavior using a comprehensive simulation and then implement the structure accordingly.
The single-stage Voith SE-369 gear unit carries out its role in countless high-speed trains. Trains of the British Great Western Main Line as well as the East Coast Main Line are currently being equipped with these light-weight and smooth-running aluminum construction Voith gear units.

About Voith Turbo
Voith Turbo, a Group Division of Voith GmbH, is a specialist for intelligent drive solutions, systems and comprehensive services. Customers from highly diverse industries such as oil and gas, energy, rail and commercial vehicles, ship technology, mining and mechanical engineering rely on the advanced technologies and solutions-driven expertise of Voith Turbo.

 
Voith GmbH
Voith sets standards in the markets for energy, oil & gas, paper, raw materials, transport & automotive. Founded in 1867, Voith employs around 20,000 people, generates €4.3 billion in sales, operates in over 60 countries around the world and is one of the largest family-owned companies in Europe.*
*Without the discontinued Group Division Voith Industrial Services.
Diese Pressemitteilungen könnten Sie auch interessieren
Weitere Informationen zum Thema "Fahrzeugbau / Automotive":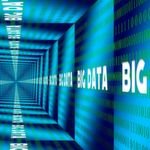 IoT-Basics – Big Data in der industriellen Anwendung
Big Da­ta sorgt im Un­ter­neh­men für ei­ne Fül­le nütz­li­cher Er­kennt­nis­se und In­sights, auf de­ren Grund­la­ge sich Pro­zes­se und Pro­duk­te opti­mie­ren, aber auch ganz neue Bu­si­ness Ca­ses ge­ne­rie­ren las­sen. Der Ar­ti­kel stellt ei­ni­ge da­von vor.
Weiterlesen