Unique: A cable with several approvals for different applications
Lapp Group at the Hannover Messe 2017
Stuttgart

, (PresseBox) -
The extensive portfolio of the Lapp Group in drive systems cables is growing: The Stuttgart based Lapp Group is launching two new ÖLFLEX® products with interesting features into the market. Both cables are particularly thin and therefore suitable for applications where space is limited and the packing density high. Thanks to special materials, these cables offer low capacitance in terms of core insulation, which improves EMC properties and allows longer cable lengths. Highlight of the ÖLFLEX® VFD 2XL: UL TC-ER approval for two different voltages. The features in detail:

 

ÖLFLEX® VFD 2XL and ÖLFLEX® VFD 2XL with Signal: These motor connection cables for frequency converters from various manufacturers have so far only been available in the North American market, where they are listed in accordance with various certifications and approvals. These cables with CE marking are now being brought over to Europe for customers who export machines to the USA. This allows two birds to be killed with one stone since the cable is approved for the North American market in accordance with UL TC-ER for both 600V and for 2kV - and with thin wall thickness as is usual for 600V. In addition, it also covers the 1000V voltage class as a flexible motor supply type. For customers this means: They can use one and the same cable for a wide range of applications and save on the storage of several different types of cable.

 

Lapp engineers have equipped the cable with an elaborate design. The wires, for example, are insulated with cross-linked polyethylene. Thanks to the cross-linking, the dielectric constant is lower, which means that any possible leakage currents are also lower. This benefits users who have to lay a lot of cables in tight spaces with high packing densities and cover large distances. The shielding is also elaborate: This normally consists solely of braiding, but in this case, shielding foil has also been added, which considerably reduces the interference potential of the cable. ÖLFLEX® cables have a proven outer sheath made of thermoplastic elastomer which is both oil and UV-resistant, as well as flame retardant.

 

The ÖLFLEX® VFD 2XL is also available with a pair of conductors for the connection of electric brakes or temperature control, distinguishable by the name addition "with Signal". The ÖLFLEX® VFD 2XL is developed and manufactured by Lapp USA in New Jersey.

 

The ÖLFLEX® SERVO 719 is a servo motor cable and is the little brother of the ÖLFLEX® SERVO 719 CY, however, without shielding. Thanks to core insulation made of polypropylene, this cable also has low capacitance, which is interesting for customers who are confronted with voltage peaks, wave reflections or capacitive leakage currents, or have to cover larger distances. The low-capacitance design allows thinner wall thicknesses and higher packing density. The sheath is made of PVC, it is oil and UV-resistant, which also allows it to be used outdoors. The ÖLFLEX® SERVO 719 has one or two control pairs for an electric brake and/or a temperature sensor. The cable has been designed according to an UL AWM style for 1000 Volts and is thus intended for export to North America. According to IEC, the voltage class is specified as 0.6/1kV.
U.I. Lapp GmbH
The Lapp Group based in Stuttgart, Germany, is a world market leader for integrated solutions and branded products in the field of cable and connection technology. The Group's portfolio includes standard and highly flexible cables, industrial connectors and screw technology, customized system solutions, automation technology and robotics solutions for the intelligent factory of the future, as well as technical accessories. The Lapp Group's core market is in the industrial machinery and plant engineering sector. Other key markets are in the food industry as well as the energy and the mobility sector.

The Lapp Group has remained in continuous family ownership since it was founded in 1959. In the 2015/16 business year, it generated consolidated revenue of 901 million euros. Lapp currently employs approximately 3,440 people across the world, has 17 production sites and over 40 sales companies. It also works in cooperation with around 100 foreign representatives.

Diese Pressemitteilungen könnten Sie auch interessieren
Weitere Informationen zum Thema "Elektrotechnik":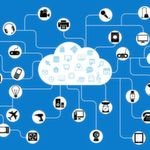 Investitionen in IoT-Sicherheit steigen rasant
Laut den Prog­no­sen der Markt­for­scher von Gart­ner stei­gen die welt­wei­ten Aus­ga­ben für IoT-Si­cher­heit im lau­fen­den Jahr auf 1,5 Mil­li­ar­den US-Dol­lar an. Bis zum Jahr 2021 soll Com­p­li­an­ce der wich­tigs­te Ein­fluss­fak­tor für das Wachs­tum bei IoT-Se­cu­ri­ty wer­den.
Weiterlesen