Engineering art that makes a connection
Lapp at the 2017 Interpack/Components fair in Düsseldorf
Stuttgart

, (PresseBox) -
The Stuttgart-based Lapp Group, the global market leader for integrated solutions for cable and connection technology, will be exhibiting at Interpack for the first time in 2017. The long-established company from Stuttgart will be showcasing its extensive portfolio of connection solutions for robotics and for processing and packaging food and beverages at the new Components supplier trade fair between 4 and 10 May. Lapp's range includes various cable types for control, servo and data cables, including Press Release versions for flexing applications, e.g. in packaging robots, and an array of accessories such as cable glands, protective conduits, cable ties and marking systems.

A few of the highlights that Lapp will be presenting at Stand B17 in Hall 18 include:

- ROBUST: Lapp has brought together its range of highly resistant cables, including the ÖLFLEX® ROBUST power cables, the ETHERLINE® ROBUST network cables and the UNITRONIC® ROBUST data cables, under this brand name. Each one has a sheath made of special TPE that can hold its own against bio-oils, cleaning agents and hot steam and features a smooth surface so that germs are easy to wipe off. This is an important requirement in hygienic design, so the cables are ideal for packaging food.

Another highlight is the EHEDG-certified SKINTOP® HYGIENIC cable gland, which fulfils the strictest hygiene standards based on its shape, precision fit and material. The SKINTOP® HYGIENIC is made from stainless steel V4A (1.4404) and is designed to come into direct contact with food during production. It has no corners or edges and its seals are made from FKM elastomer-based material that is suitable for foodstuffs. SKINTOP® HYGIENIC became the first product to undergo a test based on the new EHEDG certification guidelines conducted by the Weihenstephan Institute in Freising, Germany.

- ETHERLINE® TORSION Cat. 7 and ETHERLINE® Cat. 7 FLEX: these network cables are setting new high-speed standards with data transfer rates of up to 10 GBit/s. The ETHERLINE® TORSION Cat. 7 is the first PROFINET®-compliant Cat. 7 cable designed for torsion stress applications. It can be twisted by 180° in both directions along a length of 1 m at least 5 million times. The ETHERLINE® Cat. 7 FLEX is flexible, even though it was not designed for continuous movement. Its narrow core cross-sections give it an outer diameter of just 6.4 mm and a bending radius of four times the outer diameter, i.e. less than 26 mm. This makes it ideal for well-stocked control cabinets where space is tight. This also makes the cables ideal for high-performance infrastructures for Industry 4.0 applications.

- ÖLFLEX® CONNECT: the Lapp range for pre-assembled connection systems. This includes ÖLFLEX® CONNECT CABLES with standard or customised cable assemblies, ÖLFLEX® CONNECT SERVO with semi-automated control cable assemblies designed in line with drive manufacturers' standards and ÖLFLEX® CONNECT CHAIN, a complete range of custom-made drag chains.

Visitors can experience the quality of the Lapp products for themselves at Stand B17 in Hall 18 and call on the experts for more information on the long-standing company's services, for instance the high delivery capacity. Lapp keeps most of the 40,000 standard products in its main catalogue in stock on several continents. That means that customers normally receive their delivery anywhere in the world, in any location, within a few days. What is more: Lapp does not usually impose minimum order volumes but if it does, they are very low, so Lapp can deliver cables from 100 metres in length.
U.I. Lapp GmbH
Headquartered in Stuttgart, Germany, the Lapp Group is a leading supplier of integrated solutions and branded products in the field of cable and connection technology. The Group's portfolio includes standard and highly flexible cables, industrial connectors and screw technology, customized system solutions, automation technology and robotics solutions for the intelligent factory of the future, as well as technical accessories. The Lapp Group's core market is in the industrial machinery and plant engineering sector. Other key markets are in the food industry as well as the energy and the mobility sector.

The Lapp Group has remained in continuous family ownership since it was founded in 1959. In the 2015/16 business year, it generated consolidated revenue of 901 million euros. Lapp currently employs approximately 3,440 people across the world, has 17 production sites and over 40 sales companies. It also works in cooperation with around 100 foreign representatives.
Diese Pressemitteilungen könnten Sie auch interessieren
Weitere Informationen zum Thema "Energie- / Umwelttechnik":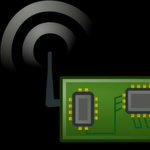 Bussysteme, Schnittstellen und Sensornetze
Ob PRO­FI­BUS, CAN, I²C oder Ether­net: Bus­sys­te­me sind für die Da­ten­über­tra­gung zu­stän­dig und müs­sen elek­trisch und me­cha­nisch sehr ro­bust sein. Der Bei­trag ver­mit­telt ei­nen Über­blick über die für In­du­s­trie 4.0 und das IoT re­le­van­ten Bus­sys­te­me, Schnitt­s­tel­len (z.B. OPC UA) und Sen­sor­netz­wer­ke.
Weiterlesen