CAN bus cable for commercial vehicles
Lapp Group at Hannover Messe 2017
Stuttgart

, (PresseBox) -
The Stuttgart-based Lapp Group will be showcasing a new CAN bus cable for commercial vehicles such as fire engines at Hannover Messe 2017. Lapp is thus expanding its range of UNITRONIC® data cables. A durable spiral cable is another new addition.

UNITRONIC® BUS HEAT 6722 is a data cable that falls under the CAN bus standard. It is especially suitable for vehicle bodies. 250,000 commercial vehicles are registered every year in Germany alone. They include fire engines, low loaders or snow-clearing vehicles, for example. The CAN (Controller Area Network) bus is often used as a communication standard. However, there were previously no specifically adapted cables to suit these applications. Lapp is now changing this situation by launching the UNITRONIC® BUS HEAT 6722. Not only does it withstand oil, petrol, diesel, lubricants, UV light, the wind and the elements, it is also temperature-resistant between -40 and +105°C in accordance with DIN/ISO 6722 Class B.

As this cable is also sometimes laid in passenger transport vehicles, certification under ECE R118 (Burning Behaviour of Materials Used in Interior Compartments) is mandatory. According to this regulation, the sheath material must be halogen-free so that, in the event of a fire, a person's airways are not chemically burnt when the blazing plastic comes into contact with extinguishing water. As a result, only a sheath made of special polyurethane can be used here.

The UNITRONIC® BUS HEAT 6722 also has a particularly small diameter. The Lapp engineers managed to achieve this by forming a star quad, also known as a twisted quad, with the cores in the cable. This saves space and weight and allows for narrow bending radii. The cable has a highly flexible sheath and fine-wired strands, so it is ideal for installation in moving applications such as an extendible fire ladder, for example. UNITRONIC BUS HEAT 6722 is available in four variants with core cross-sections of 0.25 to 0.75 mm2 to cover a variety of participant numbers and different cable lengths.

The UNITRONIC® Spiral is a real specialist. As its name suggests, the product is a spiral data transfer cable. The Lapp cable is particularly robust and designed for use in material handling, conveyor systems or control technology. Lapp uses PUR sheaths for its spiral cables. Unlike PVC, PUR's restoring force is retained for years – even when it is subjected to constant loading. This has been proven in tests performed in Lapp's own test centre, during which the cable was stretched and relaxed again 60,000 times.

Lapp enables users to order all their spiral cables from a single source. The cable is available in two variants: the shielded UNITRONIC® SPIRAL and the unshielded UNITRONIC® SPIRAL LiF2Y11Y. The former variant has cores with PVC insulation and copper wires, while the latter has PE insulation. The core cross-section is 0.14 or 0.25 mm2.

These and many other innovations from Lapp will be on show at Lapp's stand (C03) in Hall 11 at Hannover Messe.
U.I. Lapp GmbH
The Lapp Group based in Stuttgart, Germany, is a world market leader for integrated solutions and branded products in the field of cable and connection technology. The Group's portfolio includes standard and highly flexible cables, industrial connectors and screw technology, customized system solutions, automation technology and robotics solutions for the intelligent factory of the future, as well as technical accessories. The Lapp Group's core market is in the industrial machinery and plant engineering sector. Other key markets are in the food industry as well as the energy and the mobility sector.

The Lapp Group has remained in continuous family ownership since it was founded in 1959. In the 2015/16 business year, it generated consolidated revenue of 901 million euros. Lapp currently employs approximately 3,440 people across the world, has 17 production sites and over 40 sales companies. It also works in cooperation with around 100 foreign representatives.
Diese Pressemitteilungen könnten Sie auch interessieren
Weitere Informationen zum Thema "Elektrotechnik":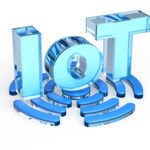 Wie wird der Umsatz mithilfe des Internet of Things smart?
Wer mit smar­ten Pro­duk­ten und Ser­vices Geld ver­die­nen will, muss die­se nicht nur ent­wi­ckeln und an­bie­ten. Viel­mehr sind die pas­sen­den Er­lös­mo­del­le ein ent­schei­den­der Be­stand­teil von IoT-Pro­jek­ten. Und die­se un­ter­schei­den sich zum Teil deut­lich von den Um­satz­prak­ti­ken bei klas­si­schen Pro­dukt­ver­käu­fen und Sup­port-An­ge­bo­ten. Die Er­lös­mo­del­le auf die An­for­de­run­gen des IoT an­zu­pas­sen, ist we­ni­ger ei­ne tech­ni­sche als ei­ne kul­tu­rel­le Her­aus­for­de­rung.
Weiterlesen