Trusteer Adds Free Financial Malware Removal to Rapport Secure Browsing Service
New Capability Addresses Low Detection Rates by Anti Malware Tools; No Additional Cost for Customers and End Users
London

, (PresseBox) -
Trusteer, the leading provider of secure browsing services, today announced that it has added financial malware disinfection to its Rapport service. In addition to preventing Trojans like Zeus, Silon, Bugat, DBJP and zero day malware from tampering with website communications and transactions, Rapport now removes malicious code that attempts to attack browser sessions. This new capability is being provided at no additional cost to all Rapport customers and end users. Trusteer will also submit any new (zero day) malware it discovers to all anti malware vendors in an effort improve notoriously low detection rates for crime ware.

Recent studies from Trusteer and other fraud detection vendors show that antivirus solutions detect only 10 percent of active financial malware. By sharing financial malware samples with all anti malware vendors Trusteer is helping to improve banking security for all customers including those that are not yet using the Rapport service. Trusteer's unique technology discovers, captures, and validates zeroday financial malware weeks and even months before new attacks are addressed by antimalware vendors.

Mick Paisley, Head of information security and business resilience for Santander commented, "The new financial malware disinfection tool that has just been added to the Rapport secure browsing service is fantastic news for our customers, Santander offer this complimentary service to all our retail banking customers and many of them have already taken advantage of this additional protection for their online banking.

Trusteer is dedicated to improving their Rapport service and Santander and Alliance &Leicester would encourage any retail banking customers who have not already done so to download the Rapport secure browsing service from our website as the protection it offers is superior to other secure browsing and malware removal tools that customers could have to otherwise have to pay a considerable sum to buy."

Paisley continued, "Through experience we have confidence that Trusteer is always ahead of the curve in detecting and protecting people from new forms of financial malware and their willingness to immediately share this valuable intelligence with all other antivirus vendors is to be highly commended for making online fraud harder to commit by criminals."

Zeus and other online fraud Trojans are increasingly being remotely reconfigured by criminals to deliver new, more targeted and more authentic looking attacks. For example, Trusteer recently discovered campaigns that use Zeus to exploit the familiar Verified by Visa and MasterCard SecureCode security programs and launch regionallyfocused attacks against specific banks. Rapport's ability to block attacks from malware present on a machine and now to remove the malicious code provides the broadest protection for financial institutions and their customers.

"With the addition of its free malware removal capability Trusteer now provides the most comprehensive anti phishing and anti malware protection for online banking," said Amit Klein, CTO of Trusteer and head of the company's research organization. "Rapport detects, alerts on, blocks, and removes financial malware at no cost for endusers, while it protects online communication with their financial institution. As an added benefit, Rapport can protect communication with an unlimited number of websites."

Rapport: Secure Browsing Service

Rapport from Trusteer is a lightweight browser security solution that prevents criminals from tampering with website communications and transactions, and protects against maninthebrowser, maninthemiddle, and phishing attacks. When a Rapport user browses to sensitive websites such as internet banking, Webmail, or online payment pages, Rapport immediately locks down the browser and creates a tunnel for safe communication with the web site. This prevents malware from injecting data and stealing information entered and presented in the browser. Rapport removes malicious code it discovers on protected machines. Trusteer also offers inthecloud reporting services. When unauthorized access attempts are detected by Rapport, these are analyzed by Trusteer fraud experts who provide actionable intelligence to customers.

Availability

Trusteer Rapport with financial malware removal is available immediately from financial institutions worldwide. Existing Rapport users will automatically and transparently receive the updated capabilities.
Trusteer
Trusteer, the world's leading provider of secure browsing services, helps prevent financial malware attacks through its Rapport and Flashlight services. Trusteer Rapport enables banks and online businesses to protect sensitive data such as account holder credentials from malware by locking down the browser and creating a tunnel for safe communication between the web site and customers' machines. It also prevents phishing by validating site authenticity. Trusteer Flashlight allows remote, effective, and instant investigation of malwarerelated fraud incidents. Trusteer's solutions are used by more than 60 leading financial organizations in North America and Europe and by more than 7 million of their customers. Trusteer is a privately held corporation led by former executives from RSA Security, Imperva, and Juniper. Follow us on www.Twitter.com/Trusteer. For more information about our products and services, please visit www.trusteer.com.

Diese Pressemitteilungen könnten Sie auch interessieren
Weitere Informationen zum Thema "Sicherheit":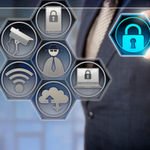 Internet of Things – neue Strategien für die IoT-Sicherheit
Das In­ter­net der Din­ge braucht ei­nen bes­se­ren Schutz, da­ran be­steht kein Zwei­fel. Die Fra­ge ist je­doch, wie die IoT-Si­cher­heit wir­k­lich ver­bes­sert wer­den kann. Wir stel­len neue Lö­sun­gen und Kon­zep­te vor.
Weiterlesen