Toon Boom Releases Storyboard Pro 2
Montreal

, (PresseBox) -
Emmy® Awardwinning Toon Boom Animation Inc. today announced the release of Toon Boom Storyboard Pro 2, a new version that delivers superior drawing tools, impressive camera motion capabilities, Final Draft 8 integration and a powerful PDF export engine, to name a few. Storyboard Pro 2 is the musthave tool for creative thinking during preproduction, offering the most efficient environment for idea creation, development and visualization.

Sherm Cohen, Storyboard Artist and Director at Disney, Cartoon Network, Nickelodeon, and owner of the StoryboardSecrets site had this to say about Storyboard Pro 2:

"Toon Boom Storyboard Pro is the only application that's specifically designed for storyboarding, so there's no need to come up with endless workarounds. I'm so glad there's a program that can understand the difference between scenes and panels, and automatically keep everything numbered and labelled correctly no matter how much I move panels around.

Toon Boom Storyboard Pro is flexible enough to easily import handdrawn sketches that can work right beside the panels that are digitally drawn in the program. The fact that I can import scripts and text right into my panels saves me tons of time -- I don't have to spend hours writing captions...I can quickly type them in or import the text from scripts or text files.

The combination of onionskinning, layers and the timeline make this program my mostused storyboarding tool -- I easily spend 50 hours a week storyboarding with this program alone. From thumbnailing to cleanup, to PDF output and animatics, Toon Boom Storyboard Pro is the allinone application for storyboard artists."

Training

Toon Boom Storyboard Pro 2 comes with a complete new set of online video tutorials developed by Sherm Cohen, Storyboard Artist and Director at Disney, Cartoon Network, Nickelodeon, and owner of the StoryboardSecrets site. Totalling over 3 hours, these tutorials cover the following topics: Introduction, Getting Started, Discovering the Interface, Script and Panels, Drawing, Adding Colours, Layers, Library, Animatic, Storyboard Supervision and Export.

In addition, StudioArts out of Los Angeles has a Storyboard Pro Oneweek intensive class coming up from August 23rd to the 27th, 2010, titled: Optimizing your Workflow. Knowing that Storyboard Pro has become an essential storyboarding tool throughout the industry at studios such as Fox, MGM, Film Roman, Disney TV and Warner Bros, it is important to learn how to make it a great asset in your skill set, not just required knowledge! The training cost is $1500*, including one 12month Storyboard Pro license.

More info at: studioarts

* Only $500 if qualified and approved for the CSATTF grant.

Pricing and Availability

Buy Toon Boom Storyboard Pro 2 now at the special launch price of $799.99 US, valid until August 18, 2010. Toon Boom is also introducing a 12month rental option at $299.99. Upgrades can be purchased at $449.99 US.

Information about Toon Boom Storyboard Pro 2 is now available online.
Toon Boom Animation Inc
Toon Boom Animation Inc. (toonboom.com) is the worldwide leader in animation software solutions. Toon Boom carries userfriendly animation applications for all and develops new geographies to make the animation community as global as can be. In that market segment, Toon Boom caters to the needs of children, home users, creative professionals as well as students, educators and schools.

As importantly, Toon Boom is fully dedicated to the needs of independent animators and studios, offering a wide product range from powerful preproduction tools to leadingedge animation production solutions. Relying on its extensive expertise in animation production, Toon Boom provides consulting services in the fields of optimization, pipeline integration, production assistance and custom development.

In 2005, Toon Boom was granted the Primetime Emmy® Engineering Award by the Academy of Television Arts & Sciences for its significant contribution made to the animation industry targeted for television. In 2006, the IT Federation of Quebec (FIQ) awarded an OCTAS 2006 in the Multimedia - educational and cultural sector category, for Toon Boom Studio. In 2007, FIQ awarded an OCTAS 2007 in the Technological Innovation category, for Toon Boom Storyboard Pro. In 2008, Flip Boom was granted a Parents' Choice Gold Award and a New Canadian Media Award in the Excellence in Children's category. In 2009, Flip Boom was selected as Editor's Choice by the prestigious Children's Technology Review for excellence in design. In 2010, Flip Boom All-Star was granted a Parents' Choice Silver Award.

Toon Boom's client base ranges from major studios creating Hollywood blockbuster animated films to individual animators creating their first masterpieces. Marketleading studios using Toon Boom's products include Nelvana, Warner Bros., Mercury Filmworks, China Central Television, Toonz Animation India, eMation, Rough Draft Korea, Alphanim, BKN, Cromosoma and Enarmonia, to name a few. Some of the prestigious productions done with Toon Boom's technology include Les Triplettes de Belleville, Looney Tunes: Back in Action, The Rugrats, SpongeBob The Movie, Hanuman, Curious George, Go West: A New Lucky Luke Adventure, Simpsons The Movie and The Princess and the Frog.

Diese Pressemitteilungen könnten Sie auch interessieren
Weitere Informationen zum Thema "Software":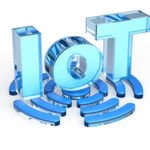 Wie wird der Umsatz mithilfe des Internet of Things smart?
Wer mit smar­ten Pro­duk­ten und Ser­vices Geld ver­die­nen will, muss die­se nicht nur ent­wi­ckeln und an­bie­ten. Viel­mehr sind die pas­sen­den Er­lös­mo­del­le ein ent­schei­den­der Be­stand­teil von IoT-Pro­jek­ten. Und die­se un­ter­schei­den sich zum Teil deut­lich von den Um­satz­prak­ti­ken bei klas­si­schen Pro­dukt­ver­käu­fen und Sup­port-An­ge­bo­ten. Die Er­lös­mo­del­le auf die An­for­de­run­gen des IoT an­zu­pas­sen, ist we­ni­ger ei­ne tech­ni­sche als ei­ne kul­tu­rel­le Her­aus­for­de­rung.
Weiterlesen