Toon Boom Announces Storyboard Pro 2
Montreal

, (PresseBox) -
Emmy® Awardwinning Toon Boom Animation Inc. today announced the upcoming release of Toon Boom Storyboard Pro 2, a new version that infuses more power and flexibility into the idea creation, development and visualization process. Storyboard Pro 2 is essential to the beginning of any audiovisual project, enabling storyboard artists, directors, producers, game designers and communication specialists bring their concept to life.

"This major release sets Storyboard Pro apart and delivers features that make it the tool of choice for all digital storyboard projects" shared Joan Vogelesang, President and Chief Executive Officer at Toon Boom.

What's new in Storyboard Pro 2?

New feature highlights include:

Content Creation Tools
- Extended set of Tools and Tool Properties
- Fast creation and reuse of brushes with specific settings
- Easy creation of custom brushes using a stroke or a series of strokes
- Practical setting of separate colours for Brush, Pencil and Paint tools
- Convenient selection of strokes based on the current colour selection
- Extended rich text support for captions
- Convenient addition of sketch captions on a panelbypanel basis

Input/Output Capabilities
- Final Draft 8 support
- Practical customization of the PDF export on a panelbypanel basis
- Improved PDF Export with Analyze functionality
- Extended export to Final Cut Pro through XML
- Final Cut Pro Conformation (Import / Export)
- Easy assembling of a storyboard project from scanned images

Storyboarding Capabilities
- Quick creation of new panels using all or only specific layers of currently selected panels
- Practical tracking of changes made to panels
- Naming convention improvements
- Safe locking of panel names

Animatic Capabilities
- Impressive camera movements across panels
- Optimized playback
- Realtime transitions
- Convenient Thumbnails playback option

User Interface Improvements
- Full scene antialiasing support (smoother drawing)
- Enhanced support of both horizontal and vertical layer displays
- Layer Transparency
- Practical customizable workspaces
- Save As and Auto-Save capabilities

Pricing and Availability

Buy Toon Boom Storyboard Pro 2 now at the special prelaunch price of $699.99 US, valid until August 4, 2010. As of July 21, 2010, all new clients will receive a temporary Toon Boom Storyboard Pro 1.5 product code. Upon product release, all Storyboard Pro 2 customers will receive instructions by email on how to access their version 2 product code. Upgrades will be available upon customer release. All orders requiring shipping will be processed upon product release.
Toon Boom Animation Inc
Toon Boom carries userfriendly animation applications for all and develops new geographies to make the animation community as global as can be. In that market segment, Toon Boom caters to the needs of children, home users, creative professionals as well as students, educators and schools.

As importantly, Toon Boom is fully dedicated to the needs of independent animators and studios, offering a wide product range from powerful preproduction tools to leadingedge animation production solutions. Relying on its extensive expertise in animation production, Toon Boom provides consulting services in the fields of optimization, pipeline integration, production assistance and custom development.

In 2005, Toon Boom was granted the Primetime Emmy® Engineering Award by the Academy of Television Arts & Sciences for its significant contribution made to the animation industry targeted for television. In 2006, the IT Federation of Quebec (FIQ) awarded an OCTAS 2006 in the Multimedia - educational and cultural sector category, for Toon Boom Studio. In 2007, FIQ awarded an OCTAS 2007 in the Technological Innovation category, for Toon Boom Storyboard Pro.

In 2008, Flip Boom was granted a Parents' Choice Gold Award and a New Canadian Media Award in the Excellence in Children's category. In 2009, Flip Boom was selected as Editor's Choice by the prestigious Children's Technology Review for excellence in design. In 2010, Flip Boom All-Star was granted a Parents' Choice Silver Award.

Toon Boom's client base ranges from major studios creating Hollywood blockbuster animated films to individual animators creating their first masterpieces. Marketleading studios using Toon Boom's products include Nelvana, Warner Bros., Mercury Filmworks, China Central Television, Toonz Animation India, eMation, Rough Draft Korea, Alphanim, BKN, Cromosoma and Enarmonia, to name a few. Some of the prestigious productions done with Toon Boom's technology include Les Triplettes de Belleville, Looney Tunes: Back in Action, The Rugrats, SpongeBob The Movie, Hanuman, Curious George, Go West: A New Lucky Luke Adventure, Simpsons The Movie and The Princess and the Frog.


Diese Pressemitteilungen könnten Sie auch interessieren
Weitere Informationen zum Thema "Software":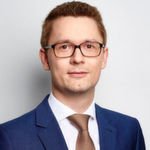 Die Hyper-Profiteure der Digitalisierung
Un­ter dem Ti­tel "Hy­per­s­ca­ler on the Spo­t" mo­de­riert Da­ni­el Ha­ge­mei­er auf dem Hos­ting & Ser­vice Pro­vi­der (HSP) Sum­mit 2018 die Prä­sen­ta­ti­on von Ali­ba­ba, AWS und Mi­cro­soft. Der Hos­ting-Un­ter­neh­mer sieht die Pu­b­lic-Cloud-Rie­sen als die gro­ßen Ge­win­ner der Di­gi­ta­li­sie­rung an.
Weiterlesen