Bone Up On Your Animation With Toon Boom Studio 6
Montreal

, (PresseBox) -
Emmy® Award-winning Toon Boom Animation Inc. today announced the upcoming release of Toon Boom Studio 6, a new version that brings animation learning and creation to a new level thanks to the Bone Rigging System. With its new bone rigging animation capabilities, Studio 6 makes all animation techniques accessible to students and hobbyists, offering them the most creative and rewarding experience.

With its solid pack of pedagogical teaching tools, including cross-curriculum materials, Studio 6 is excellent for teachers and educational institutions who aim to teach their students 21st century skills and prepare them to thrive in a digital world.

"Studio 6 is the perfect launch pad to learn, teach and create animation as well as communicate content, considering its ease-of-use and comprehensive animation capabilities", shared Joan Vogelesang, President and Chief Executive Officer at Toon Boom.

What's new in Studio 6?
Toon Boom Studio 6 is the ultimate version for aspiring animators and hobbyists. Studio 6 now offers leading edge features to create bone animation:

- Convenient Skeleton Effect Layer in the timeline
- Useful Bone Level for segmenting and animating the character
- Easy setting of rotation, length and position of the bones
- Practical manipulation of the bones in the timeline
- Fast transformation of vector shapes
- Impressive transformation of pixmap textures
- More accurate region of influence to move objects
- Smart reuse of Bone templates on several characters
- Real-time preview of Bone Effect
- Full QuickTime export of Bone Effect
- Useful SWF export of Bone effect (Vector shapes only)
- Several software improvements and bug fixes

Pricing and Availability

Buy Toon Boom Studio 6 now at the special pre-launch price of $299.99 US, instead of $329.99, valid until September 1, 2010. The first 100 customers who place an order for a new Studio 6 license will receive Flip Boom Classic 4 as a bonus, a value of $49.99 US. Upgrades from version 4.5 and 5 to version 6 can be purchased at $79.99 US, instead of $99.99 US. As of August 19, 2010, all new clients will receive a Toon Boom Studio 5 product code. Their Studio 6 product code will be automatically registered and emailed to them upon product release, enabling them to download the software. All new clients will see their Studio 6 purchase listed on the "my products" page once the transaction is completed. All orders requiring shipping will be processed upon product release.
Toon Boom Animation Inc
Toon Boom Animation Inc. (toonboom.com) is the worldwide leader in animation software solutions. Toon Boom carries userfriendly animation applications for all and develops new geographies to make the animation community as global as can be. In that market segment, Toon Boom caters to the needs of children, home users, creative professionals as well as students, educators and schools.

As importantly, Toon Boom is fully dedicated to the needs of independent animators and studios, offering a wide product range from powerful preproduction tools to leadingedge animation production solutions. Relying on its extensive expertise in animation production, Toon Boom provides consulting services in the fields of optimization, pipeline integration, production assistance and custom development.

In 2005, Toon Boom was granted the Primetime Emmy® Engineering Award by the Academy of Television Arts & Sciences for its significant contribution made to the animation industry targeted for television. In 2006, the IT Federation of Quebec (FIQ) awarded an OCTAS 2006 in the Multimedia - educational and cultural sector category, for Toon Boom Studio. In 2007, FIQ awarded an OCTAS 2007 in the Technological Innovation category, for Toon Boom Storyboard Pro. In 2008, Flip Boom was granted a Parents' Choice Gold Award and a New Canadian Media Award in the Excellence in Children's category. In 2009, Flip Boom was selected as Editor's Choice by the prestigious Children's Technology Review for excellence in design. In 2010, Flip Boom All-Star was granted a Parents' Choice Silver Award.

Toon Boom's client base ranges from major studios creating Hollywood blockbuster animated films to individual animators creating their first masterpieces. Marketleading studios using Toon Boom's products include Nelvana, Warner Bros., Mercury Filmworks, China Central Television, Toonz Animation India, eMation, Rough Draft Korea, Alphanim, BKN, Cromosoma and Enarmonia, to name a few. Some of the prestigious productions done with Toon Boom's technology include Les Triplettes de Belleville, Looney Tunes: Back in Action, The Rugrats, SpongeBob The Movie, Hanuman, Curious George, Go West: A New Lucky Luke Adventure, Simpsons The Movie and The Princess and the Frog.

Diese Pressemitteilungen könnten Sie auch interessieren
Weitere Informationen zum Thema "Software":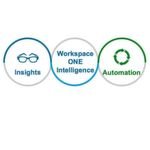 Digitaler Arbeitsplatz mit künstlicher Intelligenz
VM­wa­re er­wei­tert die Platt­form Work­s­pace One: "In­tel­li­gen­ce" kom­bi­nie­re per De­ci­si­on Ma­chi­ne die Ag­g­re­ga­ti­on und Kor­re­la­ti­on von Be­nut­zer-, An­wen­dungs-, Netz­werk- und End­punkt­da­ten, "Trust Net­wor­k" in­te­grie­re Part­ner-Si­cher­heits­lö­sun­gen, "Air­Lif­t" mo­der­ni­sie­re das Win­dows-10-Ma­na­ge­ment.
Weiterlesen