Mercury Technology Delivers High-Performance "Green" Cloud for Oracle EBusiness Suite 11i and R12 Using RamSan Flash Storage from Texas Memory Systems
Leading "Cloud" computing solutions provider relies on RamSan-20 and RamSan-10 Flash storage to deliver top Oracle performance and reduce power and space requirements
London, UK

, (PresseBox) -
Texas Memory Systems, Inc., maker of the World's Fastest Storage®, and Mercury Technology, a leading provider of Oracle Enterprise Cloud Services, today announced that the Mercury Technology ultra high performance "Enterprise Cloud" hosted solutions for Oraclebased applications are powered by Texas Memory Systems' RamSan PCIebased solid state disks (SSD). Users of the RamSan SSDenabled servers see significantly higher performance so their Oracle applications can handle very high transaction volumes and more simultaneous users than is possible with hard diskbased systems.

"We added solid state disks to win additional new business with a premium enterprise cloudbased hosting service for large users of Oraclebased applications," said Brian Day, Vice President of Sales at Mercury Technology. "We also wanted to maintain our cost advantage by building a more energyefficient, lowermaintenance and greener, data centre. The Texas Memory Systems RamSans allowed us to do that."

The RamSan PCIe Fault Tolerant Flashbased SSD cards are easily inserted into a server's PCIe slot to deliver up to 120,000 sustained I/Os per second (IOPS) with a mere 50 microsecond latency and just 15 watts of power. This industryleading latency is key to RamSan's ability to accelerate transactions and improve user response time, resulting in productivity gains for users. .

"We chose Texas Memory Systems because it is the only company that has such a long history in this technology," continued Mr. Day. "The other vendors are newer players, none of whom have been working in the Oracle world. It's important to have a partner that is not only knowledgeable, but who also has firsthand experience with other customers running Oracle software, a company that develops its own products based on the feedback it gets from customers. We wanted to offer our clients the stability that only Texas Memory Systems offers today."

"Some of the biggest, most demanding Oracle customers are hosted with Mercury Technology so we were delighted that it chose our RamSan solid state disks over all competing alternatives," said Jamon Bowen, Director of Sales Engineering at Texas Memory Systems. "RamSan solutions are a proven way to turbo charge Oracle performance."

More information about RamSan PCIe SSDs, including price quotes, and the Mercury Technology case study is available online at http://www.ramsan.com/products/ramsan-20.htm. For additional information about Mercury Technology, please visit http://www.mercurytechnology.com

About Mercury Technology Group

Mercury Technology is the leading provider of Oracle Enterprise Cloud Services. At a dramatically lower cost than traditional outsourcing or inhouse managed systems, Mercury Technology Enterprise Cloud allows commercial and public sector organisations to take advantage of the benefits of Cloud Computing while leveraging the enterprise capability of software from Oracle Corporation. Mercury Technology supports mission critical applications for clients globally enabling them to cut costs, improve service levels, and increase the quality of the enduser experience. Mercury Technology's singular focus on Cloud Computing allows us to satisfy customers' requirements for efficiency, productivity, and provide a positive impact to their bottom line.
Texas Memory Systems, Inc.
Texas Memory Systems (www.texmemsys.com) designs and builds solid state storage systems for accelerating essential enterprise applications. The awardwinning RamSan product line, known as The World's Fastest Storage®, delivers fast, reliable, and economical solutions to a broad base of enterprise and government clients worldwide. Founded in 1978, Texas Memory Systems continues to architect and engineer the future of solid state storage.

Texas Memory Systems, The World's Fastest Storage, and RamSan are trademarks or registered trademarks of Texas Memory Systems. All other trademarks belong to their respective owners.

Diese Pressemitteilungen könnten Sie auch interessieren
Weitere Informationen zum Thema "Software":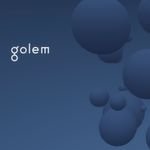 Der Supercomputer ab sofort im Ethereum Mainnet
Das Block­chain-Pro­jekt Go­lem sorgt seit zwei Jah­ren für viel In­ter­es­se, ver­spricht es doch Peer-to-Peer-Re­chen­leis­tung für Je­der­mann. Jetzt ver­lässt das Pro­jekt die si­che­re Test­um­ge­bung.
Weiterlesen