Four new processors from Texas Instruments provide unmatched connectivity options and power-efficiency for smarter, greener industrial and communications products
TMS320C674x and OMAP-L138 feature SATA and universal parallel port (uPP) for high-capacity storage and high-speed data transfer
Houston

, (PresseBox) -
Connected, energy-efficient designs require high levels of peripheral integration, lower heat dissipation and longer battery life. To address this, Texas Instruments Incorporated (TI) (NYSE: TXN) today announced four new processors (TMS320C6742, TMS320C6746, TMS320C6748 and OMAP-L138) with unmatched connectivity options and fixed- and floating-point capabilities that are also the industry's lowest power floating-point digital signal processors (DSPs). For more information: www.ti.com/omap-l138-prhome

Packed with a unique combination of application-tuned features and peripherals, these devices reduce overall system cost for a wide spectrum of products including industrial, communications, medical diagnostics and audio. For instance, power protection systems benefit from the OMAP-L138 device's fixed/floating-point DSP, ARM9, Ethernet MAC (EMAC) and LCD controller for up to $14 cost reduction compared to current solutions. For applications that need high-speed data transfer and high-capacity storage, such as test and measurement, public safety radios, music effects and intelligent occupancy sensors, the processors feature a universal parallel port (uPP) and are also the first TI devices with an integrated Serial Advanced Technology Attachment (SATA).

With performance levels up to 300 MHz, these products offer the ability to manage on-chip power through dynamic voltage and frequency scaling (DVFS) and multiple power down modes. When coupled with TI power management software and complementary analog solutions, developers can optimize their system for performance and power without having to be an energy expert. To ease and reduce development time, the new offerings are pin-for-pin compatible, code compatible with all TMS320C6000(TM) devices and complemented by a low-cost experimenter board and full-featured evaluation module (EVM).

C6742, C6746 and C6748 DSP key features and benefits:

- Lowest-cost and lowest-power C6000(TM) processors and industry's lowest-power floating-point DSPs with 420mW total power and 7mW @1.0V standby power in use case scenarios
- Standby power up to nine times lower than existing floating-point DSP solutions on market
- First TI processor with an integrated SATA for high-capacity data storage
- A uPP enables high-speed connection to data converters, FPGAs or other C6742/C6746/C6748/ OMAP-L138 processors
- EMAC, multimedia card/secure digital (MMC/SD) and high-speed USB 2.0/1.1 for desktop, network or portable connectivity or storage
- Video port interface provides the ability to input/output raw video while a LCD controller allows developers to easily connect video graphics array (VGA) resolution displays
- Multiple operating points facilitated through DVFS, powering off unused peripherals and selectable I/O voltages enable portability and reduce heat dissipation in products
- Complementary TI TPS65070 power management device implements all sequence and default options as well as supports the devices' power modes
- C674x core up to 300 MHz provides floating-point operations for high-precision and wide dynamic range as well as fixed-point operations for higher performance
- Pin-for-pin compatibility (C6742, C6746, C6748 and OMAP-L138) enables customer to expand their entire product portfolio using the same hardware and software platform
- 128 KB to 448 KB on-chip memory to reduce external memory access and power usage

OMAP-L138 processor features and benefits:

- Dual-core processor that builds on the C6748 DSP with a 300 MHz ARM9 gives developers the flexibility to add intuitive human machine interfaces, touch screens or networking capability to their applications
- ARM9 allows developers to implement high-level operating systems, such as Linux
- Windows® Embedded CE and Integrity® support is expected in 4Q09
- Low power usage with 440mW total power and 15mW in standby mode in use case scenarios

Development tools for varying levels of expertise:

- A community-supported $149 experimenter board is available from Logic, the designer and manufacturer. The board features the OMAP-L138 system-on-module (SOM), 64 MB mDDR, open source Linux, DSP/BIOS(TM) drivers and can be used to develop on any of the four devices.
- An OMAP-L138/C6748 EVM from TI is available for those that need full peripheral access and TI support. The EVM builds on the experimenter board with an extra C6748 SOM, double the memory (128 MB mDDR) and full support for connectivity peripherals.
- An OMAP-L138 (SOM) is a production-ready solution with 128 MB mDDR, power management and Ethernet PHY. It is available for less than $99 @ 10k EAU from Logic.

Pricing and availability

All processors are available for sampling and are priced as follows: TMX320C6742 for $6.70, TMX320C6746 for $13.50, TMX320C6748 for $15.20 and OMAP-L138 for $18.60 (1,000 units).

With an extensive portfolio of low power DSPs, including the lowest standby power DSPs from the C5000 portfolio to the ultra-low power microcontrollers, the lowest power floating-point DSPs and power management solutions in analog, TI continues to lead the market with innovative energy-efficient technology across its entire portfolio.

Find out more about TI's C674x and OMAP-L138 processors by visiting the links below:

- C6742 product folder: www.ti.com/c6742-prprod
- C6746 product folder: www.ti.com/c6746-prprod
- C6748 product folder: www.ti.com/c6748-prprod
- OMAP-L138 product folder: www.ti.com/omap-l138-prprod
- OMAP-L138 datasheet: www.ti.com/omap-l138-prdatasheet
- C674x datasheet: www.ti.com/c674x-prdatasheet
- OMAP-L138/C674x development tools: www.ti.com/omap-l138-prtool
- OMAP-L138/C674x analog wiki: www.ti.com/omap-l138-pranalog
- Power Management for processors: www.ti.com/omap-l138-prprocessorpower
- TI e2e community for OMAP-L1x: www.ti.com/omap-l138-prcommunity
- TI e2e community for C674x: www.ti.com/c674x-prcommunity
- Follow TI on Twitter: http://bit.ly/8LIMQ
Texas Instruments Deutschland GmbH
Texas Instruments (NYSE: TXN) helps customers solve problems and develop new electronics that make the world smarter, healthier, safer, greener and more fun. A global semiconductor company, TI innovates through design, sales and manufacturing operations in more than 30 countries. For more information, go to www.ti.com.


Diese Pressemitteilungen könnten Sie auch interessieren
Weitere Informationen zum Thema "Hardware":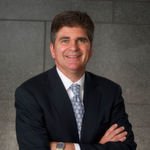 Großrechnerstudie von Forrester und Compuware verlangt nach frischem Blut
Aus­ge­rech­net "al­tes Blech" soll die Di­gi­ta­li­sie­rung vor­an­t­rei­ben. Aber um die­se Auf­ga­be stem­men zu kön­nen, be­nö­t­igt der Main­fra­me tech­ni­sche und per­so­nel­le Blu­t­auf­fri­schung.
Weiterlesen