New target Campaign Management Solution Available
Generate and select innovative ideas in strategic fashion
Walldorf

, (PresseBox) -
In addition to its flagship offering target Idea Management, target software has introduced a new lean software solution that addresses idea generation and selection in strategic fashion. It is based on the concept that crowdsourcing – the exchange and collaboration by numerous participants – can help identify and develop better ideas for a specified topic. In addition to a company's own employees, external participants can be included and determined on a case-by-case basis depending on the campaign in question. For example, a company can carry out campaign A only for employees of a particular division; campaign B for all employees; and campaign C for employees from a specific product area and those from selected vendors.

target Campaign Management follows a role-based concept, with each user having the access required based on their specific role:


Innovation managers have access to all campaigns and can create new campaigns.
Campaign managers have access to the campaigns to which they are assigned; they can develop and monitor those campaigns.
Sponsors are the owners of campaigns and can publish topic details and related news on the campaigns they sponsor.
Innovators are participants specifically invited by campaign managers to a specific campaign. They can create a new idea for the campaign, and refine, comment, "like," or valuate existing ideas.
Experts and innovation jury members contribute their expertise by filtering the best ideas out in a multistep valuation process and then transferring them to downstream processes that start a prototype, develop a business case, or plan the realization of the idea in a project.
Innovation administrators create one or more configuration schemes that contain the basic framework of a campaign, an idea, or the authorizations. Each campaign is based on a scheme so that even very diverse innovation processes can be mapped within the solution.


Users access the solution from several apps available on their launchpad and based on their role in the campaign. In this way, innovation management is not a silo solution but part of the holistic concept embedded in SAP business applications.

Naturally, ideas can be integrated and viewed together in idea management and campaign management. For example, an idea processed in campaign management can be transferred to idea management to plan and monitor the steps for realization, or in the case of a special event, to trigger a premium award or the deposit of points in a general points account.

One of the special features of the target solution is its integration with SAP software. target Campaign Management can access data from the Personnel Administration and Organizational Management components from SAP. The solution is immediately deployable and there no extensive or complicated data preparation is required as the solution always accesses the latest SAP data. If employees from a particular cost center or a division are to be included in a campaign, the system can easily determine the right people from the organizational management system.

The solution is technically based on the latest SAP technology and open standards. The productive solution can run in a customer data center on a Web server as well as on a cloud platform.

The new, modern interface is based on SAPUI5 and follow SAP Fiori user interface design principles from SAP. The applications operate on all types of devices, from smartphone and tablet to desktop PC.

The solution can be integrated in the SAP Fiori launchpad and used along with other SAP apps in a consistent interface.
target software solution GmbH
target software solution GmbH is an independent international software company focusing on the development and implementation of standard software solutions for idea and innovation management.

target's flagship solution is the successful target Idea Management software, recognized worldwide as the only idea management software that runs directly in SAP software systems, uses human resources and organizational data from SAP, and thereby makes special interfaces unnecessary. Numerous well-known enterprises and midmarket companies have successfully implemented the software, which is continuously updated to meet new business and technology demands. The mobile user interfaces are built with SAPUI5, based on the SAP Fiori user experience design. In addition to on-premise deployment in the SAP infrastructure, various cloud options are available.

target Campaign Management is an exciting new software development that enables the creation and active engagement in a culture of innovation that includes a company's own employees as well as customers, vendors, and other external parties. The solution is based on SAPUI5 and Java technology. A key benefit is the integration with SAP data by which participants are linked and can be selected for campaign participation as needed. The solution operates in a private cloud a company's own data center as well as on SAP Cloud Platform in a public cloud.

Diese Pressemitteilungen könnten Sie auch interessieren
Weitere Informationen zum Thema "Software":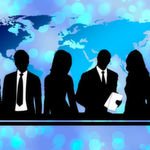 Dropbox Business macht Schluss mit begrenztem Speicherplatz
So­bald Mit­ar­bei­ter an­fan­gen, Da­tei­en für ein gan­zes Team frei­zu­ge­ben, kön­nen vie­le Te­ra­by­te an Da­ten an­fal­len, mit de­nen her­kömm­li­che Lap­top-Fest­plat­ten kaum um­ge­hen kön­nen.
Weiterlesen