Taconic Biosciences Announces Release of New Parkinson's Disease Animal Model
Hudson, NY

, (PresseBox) -
Taconic Biosciences, a global leader in genetically engineered mouse models and associated services, announced that effective April 17, 2017, in conjunction with The Michael J. Fox Foundation for Parkinson's Research (MJFF), began commercial distribution of a new Parkinson's disease mouse Model 13940 (C57BL/6- Lrrk2tm4.1Arte).

The development of Model 13940 underscores the commitment of both Taconic and MJFF to provide novel models for expediting Parkinson's disease testing. 

Model 13940 is a constitutive Knock-In (KI)/conditional Knock-Out (KO) of the mouse LRRK2 gene. The human G2019S point mutation has been introduced into exon 41 of the mouse LRRK2 gene. Additionally, exon 41 is flanked by lox P sites to generate a constitutive KO of the LRRK2 gene upon intercrossing with a Cre deleter strain.


The G2019S alpha-mutation is linked to the development of Parkinson's disease, both sporadic and familial(1).
In patients, the G2019S LRRK2 mutation is an autosomal dominant mutation that leads to pathology similar to what is observed with idiopathic Parkinson's disease.
At 18 months of age, LRRK2 G2019S mice show an increased locomotor response after amphetamine challenge.
This knock-in mutation does not appear to affect basal motor function or more complex behavior in C57Bl6 mice. 


Dr. Michael Seiler, Taconic Biosciences' portfolio director for commercial genetically engineered models, shared, "Parkinson's disease affects 1 in 100 people over the age of 60 (https://www.michaeljfox.org/understanding-parkinsons/living-with-pd/topic.php?causes&navid=causes). This model provides researchers throughout the world a novel tool to help find a cure for this devastating disease."    

Dr. Nicole Polinski, associate director of the pre-clinical tools and animal models portfolios at The Michael J. Fox Foundation commented: "Providing researchers with open access to pre-clinical models is an important investment for speeding research into the pathology and treatment of Parkinson's disease. This model in particular is novel and advantageous in that it is a targeted mutation with endogenous regulation and may therefore recapitulate the G2019S LRRK2-related pathological mechanisms of this clinically-relevant mutation." 

Model 13940 is produced and distributed under rights to patents and/or intellectual property owned by and licensed to MJFF and Taconic. Taconic has rights to distribute the model on behalf of MJFF.  MJFF permits the sale to each purchaser that agrees to the Terms and Conditions of the sale. This model is produced in state-of-the-art facilities at the Murine Pathogen Free(TM) (MPF(TM)) health status.

To learn more about this new Parkinson's disease model, please contact Taconic Biosciences at 1-888-TACONIC (888-822-6642) in the US, +45 70 23 04 05 in Europe or at info@taconic.com.

Reference

1  P.Matikainen-Ankney BA, et al. 2016. Altered Development of Synapse Structure and Function in Striatum Caused by Parkinson's Disease-Linked LRRK2-G2019S Mutation. J Neurosci. Jul 6; 36(27): 7128-7141. PMID: 27383589
Taconic
Taconic Biosciences is a fully-licensed, global leader in genetically engineered rodent models and services. Founded in 1952, Taconic helps biotechnology companies and institutions acquire, custom generate, breed, precondition, test, and distribute valuable research models worldwide. Specialists in genetically engineered mouse and rat models, precision research mouse models, and integrated model design and breeding services, Taconic operates three service laboratories and six breeding facilities in the U.S. and Europe, maintains distributor relationships in Asia and has global shipping capabilities to provide animal models almost anywhere in the world.
Diese Pressemitteilungen könnten Sie auch interessieren
Weitere Informationen zum Thema "Forschung und Entwicklung":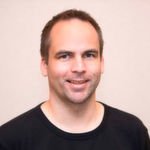 Diese Vorteile bietet Machine Learning mit Apache Kafka
Ma­chi­ne Lear­ning so­wie das zu­ge­hö­ri­ge De­ep Lear­ning neh­men Fahrt auf, da Ma­chi­ne Lear­ning es Com­pu­tern er­mög­licht, ver­steck­te Er­kennt­nis­se zu ge­win­nen, oh­ne dass die­se ex­p­li­zit pro­gram­miert sein müs­sen, wor­auf sie schau­en sol­len. Die­se Fähig­keit wird für die Ana­ly­se un­struk­tu­rier­ter Da­ten, Bil­der­ken­nung, Spra­ch­er­ken­nung und in­tel­li­gen­te Ent­schei­dungs­fin­dung be­nö­t­igt. Das macht ei­nen gro­ßen Un­ter­schied zur tra­di­tio­nel­len Pro­gram­mie­rung mit Ja­va, .NET oder Py­thon.
Weiterlesen