SYSGO announces ELinOS support of OCTEON(TM) Plus Multi-core MIPS64® Processors from Cavium Networks
Mainz, Paris

, (PresseBox) -
SYSGO, leading supplier of software solutions for the world's most demanding safety and security applications, announces the availability in its ELinOS product of support for Cavium Networks's OCTEON Plus family. The new SYSGO support package combines the high performance at minimal power levels multicore platform with industrial grade Linux for rapid development of reliable longlived applications.

The Cavium Networks OCTEON family of Multi-Core MIPS64 processors is highperformance, scalable and lowpower solution for intelligent networking applications ranging from 100Mbps to 40Gbps. These softwarecompatible processors, with one to thirtytwo cnMIPS cores on a single chip, integrate nextgeneration networking I/Os along with the most advanced security, storage, and application hardware acceleration, offering unprecedented throughput and programmability for the Layer 2 through Layer 7 processing requirements of intelligent networks. When paired with SYSGO's ELinOS industrial grade Linux operating system, the OCTEON Plus CN58XX based platforms enable the rapid development of sophisticated reliable systems requiring low power and high performance in SMP or non-SMP mode.

"To match a hardware platform that suits demanding industrial requirements such as OCTEON Plus CN58XX from Cavium Networks, a Linux solution has to provide the same level of reliability", said Jacques Brygier, VP Marketing at SYSGO. "As the leader in industrial grade Linux, SYSGO's ELinOS 5.0 delivers flexibility and efficiency to OCTEON Plus developers that are not otherwise possible."

The OCTEON Plus CN58XX Processor family consists of 12 different softwarecompatible parts with 4 to 16 cnMIPS(TM) Plus cores providing up to 16GHz of 64bit compute processing and 2MB of onchip L2 Cache. Additionally OCTEON Plus incorporates the most advanced multilayer application acceleration for networking control, data and services applications. The OCTEON(TM) Plus CN58XX Processor family integrates popular networking and memory I/Os including up to 8x Gigabit ports, up to 2x SPI-4.2, PCI-X, 72/144 bit DDR2 controller, and 2x 18bit RLDRAM II controllers. It also includes extensive onchip hardware acceleration for packet processing, QoS, TCP, compression, encryption, Robust Header Compression, KASUMI, and pattern matching to deliver higher performance with much lower power consumption over alternative solutions.

ELinOS is a comprehensive development environment for embedded Linux software development. Unlike traditional Linux implementations, SYSGO's ELinOS is purposebuilt for use in demanding industrial applications. SYSGO brings 15+ years of field expertise to make an embedded Linux offering well suited for realworld complex applications, and to back it up with worldclass support. Many BSPs corresponding to the most successful boards on the market are included as well as BSPs for virtualization engines such as QEMU and VMware, or for the other SYSGO flagship product PikeOS. Besides the widelyused x86 version, ELinOS also supports PowerPC-, ARM-, MIPS-, SPARC and SHplatforms. ELinOS includes CODEO, the Eclipse based development environment that provides guided configuration, remote debugging (often down to the hardware instruction level), target monitoring, remote application deployment, and timing analyses in addition to standard application development features such as compilers and assemblers.

Availability

ELinOS 5.0 provides early support for the OCTEON Plus CN58XX Processor family now. A full support of OCTEON will be available with the next 5.1 release of ELinOS, scheduled for Q4 2010. ELinOS is available for Linux and Windows hosted platforms.
SYSGO AG
SYSGO provides operating system technology, middleware, and software services for the realtime and embedded market. A differentiating capability of SYSGO is the SSV (Safe and Secure Virtualization) platform PikeOS, a paravirtualization operating system which is built upon a small, fast, and safe microkernel. It supports the coexistence of independent operating system personalities on a single platform, including ELinOS, SYSGO's embedded Linux distribution. SYSGO supports international customers with services for embedded Linux, realtime capabilities and certification for safetycritical applications. Markets include Aerospace & Defense, Industrial Automation, Automotive, Transportation and Network Infrastructure. Customers include Airbus, EADS, Thales, Daimler, Raytheon, B Braun, Rheinmetall, Rockwell-Collins, Nokia Siemens Network, and Rohde & Schwarz. SYSGO has facilities in Germany, France, The Czech Republic and North America, and offers a global distribution and support network, including Europe and the Pacific Rim.

For more information please visit www.sysgo.com.


Diese Pressemitteilungen könnten Sie auch interessieren
Weitere Informationen zum Thema "Software":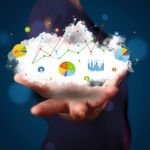 Sage Software stellt auf Subscription um
Das Port­fo­lio von Sa­ge Soft­wa­re wur­de et­was un­über­sicht­lich. Nach Pro­dukt-Kon­so­li­die­rung, neu­em Part­ner­pro­gramm so­wie ­et­li­cher Cloud-In­i­tia­ti­ven sieht sich der An­bie­ter gut auf­ge­s­tellt.
Weiterlesen