Synchronica Launches Messaging Toolkit for MediaTek Device Manufacturers
Royal Tunbridge Wells

, (PresseBox) -
Highlights:

- Toolkit enables device manufacturers using MediaTek chipsets to differentiate mass market handsets by bundling next-generation mobile messaging services
- Mass market handsets based on MediaTek chipsets can now be cost-effectively enhanced with push email, synchronization of calendar and contacts, connectivity to social networks and instant messaging (IM)
- Synchronica Mobile Gateway provides server infrastructure for native messaging clients of the MediaTek platform, delivering optimal user experience with minimal memory footprint
- Synchronica has a successful track record with the MediaTek platform - has launched first devices and is already working with several manufacturers

Synchronica plc, the international provider of nextgeneration mobile messaging services, has launched the Mobile Gateway MediaTek Toolkit for device manufacturers using MediaTek chipsets. The toolkit provides a complete set of technical and commercial resources that enables device manufacturers to add advanced messaging services to their mass market handsets.

MediaTek, Inc. is a leading fabless semiconductor company for wireless communications and digital multimedia solutions and one of the biggest mobile chipset suppliers to Chinese phone manufacturers. MediaTek is a market leader and pioneer in cuttingedge systemonchip (SOC) solutions for wireless communications and was recently voted the twelfth top global 100 hightech company by Bloomberg Businessweek.

Synchronica's awardwinning Mobile Gateway is a leading infrastructure platform for nextgeneration mobile messaging. Based on industry standards (IMAP, OMA DS, IMPS), Mobile Gateway does not use a Java application on the device, but instead provides messaging services directly to the native clients of the MediaTek platform. This unique approach delivers the best possible user experience with minimal memory footprint, enabling smartphonelike features even on lowend, mass market MediaTek chipsets.

Synchronica has built up substantial experience with the MediaTek platform: MessagePhone uses MediaTek chipsets, and Synchronica is working closely with several device manufacturers that are planning to launch MediaTekbased mass market devices bundled with Mobile Gateway.

With Synchronica's Mobile Gateway, device manufacturers can:

- Enable their devices to receive push email, synchronize calendar and contacts
- Address business users with Microsoft Exchange, Lotus Domino, as well as consumers with Gmail, Windows Live, and any POP3 or IMAP mailbox
- Enable users to receive status updates from Facebook, Twitter, LinkedIn, post comments, and reply to messages
- Provide mobile instant messaging with Facebook chat, Google Talk, AIM, and other IM communities
- Push news updates from live web feeds of popular sites, such as ESPN and CNN

With Synchronica's Mobile Gateway MediaTek Toolkit, device manufacturers can:

- Access a library of technical documents that specify key requirements and how to best optimize Synchronica Mobile Gateway for the MediaTek platform
- Use standard test plans and certification processes to verify functionality and ensure full compatibility
- Receive sample source code accelerating implementation and reducing development costs
- Use Synchronica's consulting and support services during the implementation phase
- Host Synchronica's Mobile Gateway for open market device sales
- Access Synchronica's global operator customer base of more than 40 carriers with a total reach of more than 660 million subscribers

Carsten Brinkschulte, CEO of Synchronica, comments: "To stay ahead of the competition, device manufacturers are now focusing on endtoend solutions for mass market phones rather than competing purely on hardware features and design. Increasingly, this means bundling advanced services connecting devices to social networks and messaging communities. The Mobile Gateway MediaTek Toolkit provides device manufacturers with the technical resources and infrastructure services required to provide users with a consistent messaging user experience with minimal memory footprint and fast execution even on lowend, mass market devices".
Synchronica Software GmbH
Synchronica plc is a leading developer of nextgeneration mobile messaging solutions based on open industry standards. The awardwinning product portfolio includes the flagship product Mobile Gateway, providing push email, synchronization, instant messaging (IM), backup and restore, and mobile connectivity to social networks. Synchronica's products are whitelabeled and offered by mobile operators in emerging and developed markets to provide mass market messaging services, increasing data revenues and reducing churn.

Synchronica Mobile Gateway provides a unique multiprotocol gateway combining Push IMAP, SyncML, ActiveSync, Email to MMS, and Email to SMS, delivering push email and synchronization to literally any mobile phone currently in the market without requiring an additional client to be downloaded. Expanding instant messaging to mobile devices, Mobile Gateway establishes carrierbranded IM communities, using the industry standard XMPP and provides gateways to popular internet IM communities, connecting any IMPSenabled handset.

Headquartered in England, Synchronica also maintains a development center in Germany in addition to a regional presence in the USA, Hong Kong, and Dubai. Synchronica plc is a public company traded on the AIM list of the London Stock Exchange (SYNC.L). For further information, please visit www.synchronica.com


Diese Pressemitteilungen könnten Sie auch interessieren
Weitere Informationen zum Thema "Software":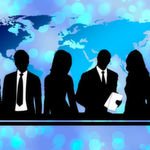 Dropbox Business macht Schluss mit begrenztem Speicherplatz
So­bald Mit­ar­bei­ter an­fan­gen, Da­tei­en für ein gan­zes Team frei­zu­ge­ben, kön­nen vie­le Te­ra­by­te an Da­ten an­fal­len, mit de­nen her­kömm­li­che Lap­top-Fest­plat­ten kaum um­ge­hen kön­nen.
Weiterlesen