Movistar Argentina Launches Windows Live Messenger Service Based on Synchronica Technology
Buenos Aires, London

, (PresseBox) -
.
- Movistar Argentina is launching the first mobile instant messaging (IM) service in Latin America based on Synchronica's Java-based Windows Live Messenger client
- Movistar Argentina also relies on Synchronica to host the instant messaging and presence service (IMPS) platform
- The agreement represents the second new deployment of Synchronica's recently acquired IMPS technology from Colibria
- Windows Live Messenger Java service offers mobile users the same functionality that they get when accessing Windows Live Messenger from a PC

Movistar, the largest mobile carrier in Argentina and a subsidiary of mobile giant Telefónica, today launches a mass market mobile service for Windows Live Messenger based on Synchronica's Java-based client for this popular IM application. The affordable service called Windows Live Messenger Java enables subscribers to experience the full functionality of Windows Live Messenger on their mobile phones by downloading Synchronica's Java-based client from the Movistar website.

The Movistar service runs on Synchronica's hosted IMPS platform and is the second new deployment of this technology since Synchronica's successful acquisition of Colibria's IMPS business earlier this year. The Synchronica platform supports Microsoft's Mobile Services Protocol which allows users to access all of the Windows Live Messenger functionality that they have on their PCs on their mobile handsets.

Movistar Argentina is the first carrier in Latin America to launch a Java-based client for Windows Live Messenger. The application enables users to chat, using an interface that has a similar look and feel to PC-based messenger clients.

Movistar will kick off an advertising campaign in a number of leading Argentinian print and electronic media in early August, combined with an introductory discounted offer of USD 2.50 for unlimited use of the service during the first month.

Vanina Angelini, Movistar Argentina's product manager, comments: "We chose Synchronica's Java-based Windows Live client and its hosted IMPS platform because of the functionality and excellent usability the solution provides. In my view, mobile IM may well turn out to be the most important value-added service over the next couple of years because it creates stickiness and reduces churn."

Carsten Brinkschulte, CEO of Synchronica, adds: "Movistar Argentina's decision to deploy our technology for its Windows Live Messenger service underlines the strategic importance of our acquisition of Colibria's IMPS business earlier in the year. As Argentina's largest mobile operator, Movistar is ideally placed to use this new, highly addictive service to increase average revenue per user (ARPU) while also reducing churn."

Synchronica signed an agreement on 31 March 2010 to acquire Colibria's IMPS instant messaging business, reseller agreements, and existing worldwide mobile operator customer base. The acquisition was designed to accelerate Synchronica's entry into the fast-growing mobile IM sector and help to achieve its goal of becoming the leader in next-generation mobile messaging for emerging markets.

Synchronica will continue to develop, market, and support Colibria's open standards-based IM technology as a stand-alone product. The software will also be integrated into Synchronica's Mobile Gateway messaging suite and will be pre-installed on the recently launched MessagePhone, a low-cost messaging-centric handset powered by Mobile Gateway.

About Movistar

Movistar Argentina is Telefonica Group's mobile operator in Argentina, with more than 16 million customers the market leader and also known for service innovations in mobile telephony.

About Telefónica

Globally, Telefónica is the first company in Latin America, the second integrated telecommunications company in the world, and the third by market capitalization in the industry, serving more than 200 million clients.

In Argentina, Movistar Argentina have more than 16 million mobile lines, 1.2 million broadband accesses, and 4.6 million fixed lines.
Synchronica Software GmbH
Synchronica plc is a leading developer of next-generation mobile messaging solutions based on open industry standards. The award-winning product portfolio includes the flagship product Mobile Gateway, providing push email, synchronization, instant messaging (IM), backup and restore, and mobile connectivity to social networks. Synchronica's products are white-labeled and offered by mobile operators in emerging and developed markets to provide mass market messaging services, increasing data revenues and reducing churn.

Synchronica Mobile Gateway provides a unique multi-protocol gateway combining Push IMAP, SyncML, ActiveSync, Email to MMS, and Email to SMS, delivering push email and synchronization to literally any mobile phone currently in the market without requiring an additional client to be downloaded. Expanding instant messaging to mobile devices, Mobile Gateway establishes carrier-branded IM communities, using the industry standard XMPP and provides gateways to popular internet IM communities, connecting any IMPS-enabled handset.

Headquartered in England, Synchronica also maintains a development center in Germany in addition to a regional presence in the USA, Hong Kong, and Dubai. Synchronica plc is a public company traded on the AIM list of the London Stock Exchange (SYNC.L). For further information, please visit www.synchronica.com


Diese Pressemitteilungen könnten Sie auch interessieren
Weitere Informationen zum Thema "Software":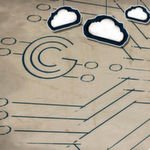 Warum "Minimum Viable Cloud" ein Schreckgespenst ist
Et­wa vor ei­nem Jahr hör­te ich im Rah­men ei­ner Pro­jekt­be­sp­re­chung erst­mals das sch­reck­li­che Akr­o­nym "MVC". Mein Kon­takt nann­te die­se Ab­kür­zung wie­der und wie­der und ich wuss­te nicht, was sie be­deu­te­te. Zu­nächst tipp­te ich auf "Mo­del-View-Con­trol­ler", bis ich lern­te, dass MVC für "Mi­ni­mum Via­b­le Clou­d" steht. Der Be­griff lei­tet sich von "Mi­ni­mum Via­b­le Pro­duc­t", kurz MVP ab, wört­lich ein "mi­ni­mal über­le­bens­fähi­ges Pro­duk­t".
Weiterlesen