New GENERIS PVD Inline Sputter System for Processing of Heterojunction Solar Cells from SINGULUS TECHNOLOGIES
New Technology will be presented at SNEC 2017 in Shanghai / Cell Performance of 22.3 % achieved
Kahl am Main

, (PresseBox) -
SINGULUS TECHNOLOGIES is introducing a completely new designed inline sputtering system for ITO and Ag, type GENERIS PVD.  The Heterojunction cell technology (HJT) achieves conversion efficiencies of more than 22 % as well as reduced manufacturing costs. The newly developed GENERIS PVD system is a horizontal inline sputter tool designed for special requirements in photovoltaic high efficiency cell production. A Heterojunction cell performance of 22.3% was achieved in cooperation with a research institute. The deposited ITO layers exhibit excellent optical transmittance. Charge carrier mobility and electron density are optimized to minimize free carrier absorption in the ITO film. Sputter damage to the amorphous silicon passivation layers did not occur. 

The GENERIS PVD system is ideally suited for challenging transparent conductive oxides layers like ITO and AZO to match the key requirements of Heterojunction cell technology.

With the GENERIS PVD sputtering system, contact layers can be deposited on the front and rear of the Si wafers without the need to turn the wafers between coating processes and without vacuum interruption. Also full area metal coatings, e.g. Ag, can be deposited within the same system. By using rotatable sputtering cathodes, highest target utilization is achieved and offers lowest production costs. The GENERIS PVD system with a modular chamber setup provides a throughput range from 2600 wph up to 5200 wph.

Different metallic layers like Al, Cu, NiV, etc. are available. The GENERIS PVD is using an inline process in which the Si wafers are transported on specially designed carriers, providing edge isolation simultaneously. The carrier return system is located below the machine under clean environmental conditions. Different automation options for loading and unloading are selectable.

SINGULUS TECHNOLOGIES at SNEC PV POWER EXPO 2017,
April 19–21, 2017 in Shanghai, Booth E3-006
SINGULUS TECHNOLOGIES AG
SINGULUS TECHNOLOGIES is an engineering company and develops and builds machines for economic and resource-efficient production processes. The range of use of the machines built by SINGULUS TECHNOLOGIES include vacuum thin-film and plasma coating, wet-chemical cleaning and etching processes as well as thermal processing technology.

For all machines, processes and applications SINGULUS TECHNOLOGIES utilizes its know-how in the areas of automation and process technology in order to provide additional, attractive work areas with innovative products next to the existing application areas of Solar, Semiconductors, Coatings and Optical Disc.

Diese Pressemitteilungen könnten Sie auch interessieren
Weitere Informationen zum Thema "Energie- / Umwelttechnik":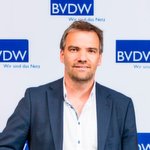 Umfassende Transparenz bei IoT-Geräten gefordert
Bei ei­ner Um­fra­ge des Bun­des­ver­bands Di­gi­ta­le Wirt­schaft (BVDW) e. V. spra­chen sich 96 Pro­zent der 209 Be­frag­ten Ex­per­ten aus Mit­g­lieds­un­ter­neh­men für ei­ne um­fas­sen­de Tran­s­pa­renz bei In­ter­net-of-Things-Ge­rä­ten aus.
Weiterlesen