Shoden Data Systems UK Expands Across Emea
Channel Partnerships Take System Integrator to France, Germany, Israel and Spain
London

, (PresseBox) -
Shoden Data Systems UK, an innovative provider of server and data storage solutions, today announced the expansion of its European presence to France, Germany, Israel and Spain through channel agreements with Systemic, Comparex, Ankor Systems and IPM respectively. Shoden, whose parent company is Africa's largest independent IT solutions integrator, is already selling directly in the UK and Eire. Through these new channel agreements, Shoden will now be taking Data Domain, Fujitsu and Luminex solutions to the main European markets.

'This is the latest step in our growth strategy and it is an important milestone for us,' said John Taffinder, CEO of Shoden Data Systems UK. 'Through these resellers we can now reach out to most of the largest EMEA markets confident that we are partnering with wellestablished, recognised industry leaders in each territory.'

Building onto this move, Shoden is actively looking for partners in the rest of Europe in order to target end users in each region with resellers offering local market knowledge. The company's partners will focus on businesses and organisations looking to maximise their mainframebased infrastructures through the use of deduplication technology, one of Shoden's core offerings.

'More than 10,000 mainframes can still be found in operation around the world, with around 200 in France, and their users are keen to achieve the benefits offered by newer technologies such as data deduplication,' said Hubert Taieb, CEO at Systemic. 'Shoden is one of very few IT companies that allow these businesses to bring their mainframe backup infrastructures into the 21st century and we are very excited to be working together.'

'There are approximately 5,000 end users globally who cannot or do not wish to move away from mainframe environments and by leveraging Shoden's solutions we will allow them to make the most of their existing IT infrastructures,' said Karl-Heinz Knapp, Manager, Business Development, at Comparex. 'Our growth strategy is very much in line with Shoden's and we are looking forward to working together.'

'The mainframe technology boasts higher reliability, security and scalability than distributed systems but not many companies target this market with new software or solutions. Shoden's innovative solutions for mainframe backup will enable us to do that. This market is still very buoyant,' said Gil Don, VP Sales, at Ankor Systems.

'Mainframes are still key elements in many organisations' IT infrastructures; we believe there is tremendous potential in Spain, working in partnership with Shoden, to enhance outdated tape backup' said Santi Ruana, CTO, at IPM.

Shoden Data Systems UK is committed to developing unrivalled pioneering storage and server solution to organisations, including mainframe users, looking to benefit from the latest developments in technologies such as data deduplication. The company also differentiates itself by offering the highest levels of customer support and service.
Shoden Data Systems UK Ltd
Shoden Data Systems UK is based in London, was founded in 2008, and is part of the Shoden Data Systems (Pty) Ltd group, Africa's largest independent IT solutions integrator. Shoden Data Systems UK is an innovative provider of bestofbreed data storage solutions to the UK market place, with a focus on backup and recovery, and highperformance offerings that meet the needs of enterpriselevel organisations. Shoden Data Systems UK is committed to supplying the highest levels of pre and postsales support, taking full advantage of Shoden's worldleading infrastructure in Johannesburg, while relying on a local experienced and skilled team. Shoden Data Systems UK solutions are available directly from the company. For further information please contact us on +44 (0) 20 7956 2103 or info@shoden.co.uk.


Diese Pressemitteilungen könnten Sie auch interessieren
Weitere Informationen zum Thema "Software":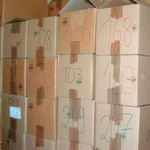 Migration zu Exchange Online: Spaziergang oder Kraftakt?
Die Cloud ist ver­lo­ckend, und der Um­s­tieg auf Ex­chan­ge On­li­ne scheint ein­fach zu sein. Doch in der Pra­xis lau­ern zahl­rei­che Stol­per­stei­ne. Wie sich die ver­mei­den las­sen, be­sch­reibt Ju­li­an Wendt*.
Weiterlesen