SenseAnywhere introduces the ClimateSensor, the most versatile and economical solution for monitoring indoor climate
Oud Gastel

, (PresseBox) -
The ClimateSensor revolutionizes indoor climate monitoring and control featuring temperature, humidity, CO2 and PIR sensors in a compact enclosure with a battery that lasts for up to 10 years.

3xEasy concept: Easy to install, easy to use and easy to maintain enables a fast roll-out in existing buildings as well as new installations. Through an API sensor data and events can be easily coupled to third party building control software.

"The ClimateSensor will help a lot in saving energy making buildings greener. Its PIR sensor will indicate if a room is occupied. If not, you can turn down the energy for ventilation, heating or cooling. The other sensors will tell you whether to heat or cool, ventilate or (de)humidify when people are present." Tom Heijnen, co-founder and CEO says. "No energy is waisted and the climate is optimized for its inhabitants, day after day. "

Adaptive Auto Calibration. CO2 sensors need to be calibrated at regular intervals. Input for this auto calibration is a guaranteed fresh air condition once every week or few weeks. Software in the sensors calibrate the fresh air level to the lowest level measured in the past days / weeks. This makes them not well suited for deploying them in constant occupied rooms like in hospitals, elderly houses, hotels, nurseries, public rooms and facilities that are occupied 24/7. In order to cope with these situations SenseAnywhere invented the Adaptive Auto Calibration (AAC) algorithm. In contrast to stand-alone CO2 sensors the ClimateSensor calibration algorithm is executed in the Cloud where much more meta data of the sensor and of surrounding sensors together with input about the environment by the user will be used to recalibrate the CO2 sensor resulting in more accurate recalibration and detection of sensors that behave extraordinary. All data and knowledge gathered over time will enable continuous updates of the calibration algorithms so the sensor is always performing optimal during it deployment over years.

It doesn't matter whether you need to monitor one room in a building, 1000 rooms, one building or 1000 buildings located in one country or 100 countries. We effortlessly connect all sensors and manage all of them in the SenseAnywhere Cloud. Our Cloud platform is powered by Microsoft Azure giving us the most advanced, very trustworthy, compliant and secure platform that is scalable and ready for the future.

SenseAnywhere's ClimateSensor and its other existing and new products will be displayed at Hannover Messe 2017, from April 24-28 at the Innovation Square, Hall 4, C52.
SenseAnywhere B.V
SenseAnywhere develops, manufactures and markets ultra-low-power sensors that wirelessly communicate to and store data in the Cloud. The sensors are very easy to install, use and maintain and have a battery life of 10 years. SenseAnywhere is a privately held Dutch start up founded by experienced RF engineers and product strategy people. In 2014 it launched the AiroSensor, a very compact and robust wireless data logger that monitors temperature, humidity and motion continuously for 10 years on a single battery. SenseAnywhere, wireless sensing... anywhere.
Diese Pressemitteilungen könnten Sie auch interessieren
Weitere Informationen zum Thema "Hardware":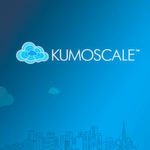 NVMe over Fabrics-Speicherknoten für Cloud-Infrastrukturen
Die im ver­gan­ge­nen Au­gust von Tos­hi­ba vor­ge­s­tell­te "NV­Me-over-Fa­brics"-Soft­wa­re wur­de auf "Ku­mo­s­ca­le" um­be­nannt. Mit der An­wen­dung las­sen sich NV­Me-SSDs zu ei­nem Spei­cher­pool zu­sam­men­sch­lie­ßen, auf den Ser­ver per Re­mo­te Di­rect Me­mo­ry Ac­cess über das Netz­werk ge­mein­sam zu­g­rei­fen kön­nen.
Weiterlesen