From mechanical systems through to cloud-based services - Schaeffler is set to make an impressive trade show appearance in Hannover
Schaeffler at the 2017 Hannover Messe - Hall 22, Booth A12
Herzogenaurach

, (PresseBox) -
With a range of over 50 exhibits, the Schaeffler Group will be presenting solutions for 60 industrial sectors and demonstrating its expertise in technology and systems at this year's Hannover Messe. Highlights will include rolling bearings and linear guidance systems with better performance than ever before, system solutions optimized for the application, and Schaeffler's Smart EcoSystem.

SCHWEINFURT/HANNOVER, April 24, 2017. The Schaeffler Group's Industrial division will be bringing a lot to the table at 2017's Hannover Messe – everything from mechanical components to cloud-based services will be on display at the company's booth in Hall 22, Booth A12. "All of our products and solutions have one thing in common, and that is technological expertise and an understanding of the overall system in the application. That is one of Schaeffler's strengths, which translates into benefits for our customers when it comes to conventional mechanical components as well as system solutions and now even digital services", said Dr. Stefan Spindler, CEO of Industrial at Schaeffler AG.

Schaeffler will be using the trade show as a chance to establish direct contact with customers, potential employees, and other interested parties. "It is very important for us to be here. Our industrial business is a core business and a pillar of our "Mobility for tomorrow" strategy. Tackling issues such as energy efficiency and Industry 4.0, and expanding our business as a service provider allows us to open up new fields of business and growth. We can offer our customers genuine added value because we understand the entire system and not just its components. And the bearing is the perfect place to record data", explains Klaus Rosenfeld, CEO of Schaeffler AG.

Highlights

Increased availability, reliability, and process quality

Schaeffler is a pioneer in the field of digitalization and has both a clear vision and specific solutions. With its Smart Ecosystem 4.0, Schaeffler will be presenting a digital infrastructure for new business models based on digital services that increase availability, reliability, and process quality for machines and equipment. Schaeffler's special design expertise – calculation and modeling systems that cover everything from individual rolling contacts through to bearing supports and the system landscape of the customer's application – is used for data analysis. Recording these data requires components equipped with sensors, such as the new FAG VarioSense. This compact unit comprises a standard rolling bearing and sensor cluster and supplies several sensor signals at once for machine and process monitoring – what is more, it is also the first of its kind to utilize a standard design envelope.

Consistently optimized portfolio

Schaeffler offers one of the broadest product portfolios of any industrial supplier and is always consistently developing proven solutions. Schaeffler will be presenting an update to its FAG Generation C deep groove ball bearings, which have been successfully established on the market since 2008 and now deliver improved product characteristics, a new logistical concept, and an optimized price-performance ratio.

The INA KUSE six-row linear recirculating ball bearing and guideway assembly is now available for the first time with the X-life quality seal for high-performance products: Depending on the size and design, the load ratings of these assemblies have now been increased by up to 44% and their rating life extended threefold. This means that KUSE X-life assemblies are so accurate and run so quietly that they can be used in measuring machines.

Solutions optimized for the application

As a development and engineering partner to numerous industrial sectors, Schaeffler always considers the entire system in order to develop the best solution. One example is the flange-mounted FAG tapered roller bearing unit for rotor bearing supports in wind turbines. The greased, sealed, and pre-assembled unit is flange-mounted to the rotor via the inner rings and to the nacelle via the outer ring. The bearing's internal clearance is already pre-set, which significantly reduces the outlay for logistics and mounting.

You can experience the highlights live during our press tour at Schaeffler's booth on Wednesday, April 26, 2017 from 4:30 pm to 5:30 pm in Hall 22, Booth A12. No registration is required.

Visitors are also invited to our press conference on Tuesday, April 25, 2017 from 11:00 am to 12:00 pm in conference room 3B of the Hannover Messe convention center.

For further information about the highlights at our trade show booth and for daily updates and new material during the Hannover Messe, visit: www.schaeffler.de/hannover-messe
Schaeffler Technologies AG & Co. KG
The Schaeffler Group is a globally active automotive and industrial supplier. Highest quality, outstanding technology, and strong innovative ability represent the basis for the Schaeffler Group's lasting success. Its precision components and systems for engines, transmissions, and chassis as well as rolling and plain bearing solutions for numerous industrial applications make the Schaeffler Group a key contributor to "Mobility for tomorrow". The technology company generated sales of approximately 13.3 billion euros in 2016. With around 86,600 employees, Schaeffler is one of the world's largest companies in family ownership. It has a worldwide network of manufacturing locations, research and development facilities, and sales companies at approximately 170 locations in over 50 countries.

The Industrial division supplies components and systems for around 60 industrial sectors via its worldwide organization with market proximity and its application support service. The range includes miniature bearings only a few millimeters wide through to large-size bearings with an outside diameter of several meters.

Diese Pressemitteilungen könnten Sie auch interessieren
Weitere Informationen zum Thema "Fahrzeugbau / Automotive":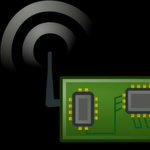 Bussysteme, Schnittstellen und Sensornetze
Ob PRO­FI­BUS, CAN, I²C oder Ether­net: Bus­sys­te­me sind für die Da­ten­über­tra­gung zu­stän­dig und müs­sen elek­trisch und me­cha­nisch sehr ro­bust sein. Der Bei­trag ver­mit­telt ei­nen Über­blick über die für In­du­s­trie 4.0 und das IoT re­le­van­ten Bus­sys­te­me, Schnitt­s­tel­len (z.B. OPC UA) und Sen­sor­netz­wer­ke.
Weiterlesen