First USB Audio 2.0 Reference Design with Support for High Audio Channel Count
XMOS delivers rapid time to market for highest quality, multi-channel USB audio devices
Bristol, UK and Sunnyvale, Calif.

, (PresseBox) -
XMOS® today announced the industry's first USB Audio Class 2.0 reference design for high channel count computer audio interfaces, DJ and live sound mixers, musical instruments and digital effects devices.

As USB Audio 2.0 continues to replace IEEE 1394 in professional, prosumer and consumer audio applications, this new reference design builds on the highly successful XMOS L1 USB Audio 2.0 reference design for low channel count (stereo) applications. XMOS USB Audio 2.0 solutions help developers of audio devices to quickly bring products to market which support the latest digital audio at the highest audio quality.

Implemented entirely in software using the dual core XS1-L2 XMOS event driven processor(TM) , the new reference design supports highspeed USB Audio 2.0 (480Mbps) and up to 18 input and 18 output audio channels at 24bit resolution and 192kHz sample rate. Key factors in the design's reproduction of high quality audio are the use of asynchronous mode and the generation of a highly accurate local lowjitter clock. The reference design also achieves industryleading sub-3 milliseconds roundtrip latency, making it ideal for live music recording applications.

The reference design's softwaredefined workflow also enables users to readily adapt and customize the solution to handle specific interfacing requirements, DSP algorithms for audio enhancements and custom frontofbox peripherals. To reduce development time, a readymade library of software components including I2S, S/PDIF and many other interfaces is available.

"This USB Audio 2.0 reference design, implemented on XMOS technology, helps developers in the audio industry combat the growing challenges of shorter development times and tougher cost constraints while still providing a vehicle for them to differentiate themselves from their competitors," said Joerg Bertholdt, VP of Marketing at XMOS. "Our goal is to provide flexible, robust and costeffective solutions to our customers that help them stay competitive. The L2 USB Audio 2.0 reference design is one more way we're delivering on that promise."

Key Features

- XMOS eventdriven multithreaded processor which integrates audio DSP capability, flexible I/O interfaces and realtime control processing
- USB 2.0 high speed interface which supports high audio channel counts with 24bit resolution at 192kHz sample rate with extremely low latency (3ms round trip)
- Support for MIDI and S/PDIF in/out
- Audio Class 2.0 compliant for plugandplay operation with Audio Class 2.0 enabled computers
- Native USB Audio 2 driver support is available in Apple Mac OSX 10.6.4 and higher; a version of the XS1-L2, which includes a bundled Audio Class 2.0 Windows driver for Windows XP, 7 and Vista is available
- Audio Class 1.0 compliant for backwards compatibility and native Mac OS X and Windows support
- Asynchronous clocking for complete control of the audio master clock resulting in minimized jitter and highest quality digital audio
- Standardcompliant Device Firmware Update (DFU) loader support provides for infield software updates to deployed devices
- Additional features will become available later in the year, including digital audio mixing and ADAT with no hardware upgrade required

Pricing and Availability

The XMOS USB Audio Class 2.0 reference design goes on general release at the end of July. The source code of the reference design will be available free of charge under a royalty free license. All hardware schematics and design files are available for download from the XMOS website.

Click to Tweet First USB Audio 2 reference design for highchannel count applications from @XMOS: http://bit.ly/98smeq

Product Resources

- USB Audio 2.0 Video
- Product Note XMOS USB Audio 2.0 Reference Designs
- Product Note XS1 Family Product Brief

About XMOS

XMOS is transforming the way in which electronic products are designed. Its revolutionary eventdriven multicore processors make it easy to build systems entirely in software. XMOS designers enjoy the fastest route from idea to product, using standard programmable chips to create complete systems combining interface, DSP and control software. For designers in leading electronics brands, entrepreneurs and researchers, XMOS enables innovation and dramatically reduces costs. XMOS is based in Bristol (UK), Sunnyvale (CA, USA) and Chennai (India) with sales offices and representatives across the world.
Macnica GmbH
Founded in 1978, Scantec is a European company headquartered in Munich with a subsidiary in the US (Ameribridge International Inc., Palo Alto), regional sales offices in Italy (Milan),Poland (Warsaw) and Czech Republic (Prague) as well as a strategic partner for system integration and IT related services. For decades Scantec is a successful hub for state of the art technology associated with knowhow, providing customers with a competitive advantage, minimizing time to market by integrating innovations of start up semiconductor companies with the market power of established key players. For more information on Scantec and our product lines, please visit our website: www.scantec.de/us

Linecard: Akros Silicon, AudioCodes, Cavium Networks, Dallmeier, Focus Semiconductor, Fulcrum microsystems, GSI Technology, IDT, InvenSense, Jennic, LSI/CSI, Phyworks, Pixim, Ricoh, SiliconBlue, Smart Modular Technologies, Stretch Inc., SynQor, Techwell and XMOS.

Homepages: www.scantec.de

Diese Pressemitteilungen könnten Sie auch interessieren
Weitere Informationen zum Thema "Hardware":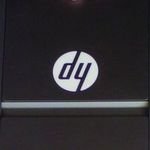 Verräterisches Logo: Aus "HP" wird "dy"
Of­fen­bar ar­bei­tet Hew­lett-Pa­c­kard (HP) an ei­ner Um­fir­mie­rung. Zum 1. April die­ses Jah­res sind Auf­nah­men des neu­en Lo­go-Schrift­zu­ges "dy" auf­ge­taucht. Die Ge­rüch­te­küche über die Hin­ter­grün­de bro­delt.
Weiterlesen