Sartorius Stedim Biotech Partners with Nova Biomedical
Göttingen

, (PresseBox) -
.

- Firms combine ambr® technology with the BioProfile® FLEX2 
- Unique tool will allow massive quantities of cell culture data to be collected during upstream processing QbD studies

Sartorius Stedim Biotech (SSB), a leading international supplier to the biopharmaceutical industry, today announced an agreement with Nova Biomedical (Nova), a well-known US manufacturer of cell culture analyzers, to integrate their BioProfile® FLEX2 into the ambr® multi-parallel bioreactor systems for automated, at-line cell culture analytics.

SSB and Nova are collaborating to combine two highly innovative technologies. Both the BioProfile® FLEX2 analyzer and the parallel bioprocessing functionality of the ambr® create a unique tool able to simultaneously run, sample and analyze a massive number of cell culture conditions during high-throughput cell line, media and process development by Design of Experiments (DoE). This will allow biopharmaceutical companies to develop well-characterized cell culture processes in less time while preventing the process development bottleneck being shifted to the analytical laboratory.
The partnership will deliver full integrated analytics for the ambr® 15 cell culture system in Q3 2017 and later in 2017 for the ambr® 250 high throughput. The ambr® platform mimics the characteristics of classical bioreactors at the microscale by allowing automated parallel processing of single-use bioreactors. Integrating ambr® and the BioProfile® FLEX2 will benefit users by allowing independent sampling, sample transfer, analysis and automated feedback control in each mini bioreactor.

Stefan Schlack, Senior Vice President Marketing and Product Management at SSB, said: "The combination of ambr® and Nova's BioProfile® FLEX2 solution saves time by significantly increasing the amount of data that can be generated per run. Together with our Umetrics and BioPAT® MFCS software suites, this will offer a complete solution to generate and analyze the vast amounts of data required for a QbD approach to upstream bioprocess development."

"We're very excited about this collaboration", said Nicholas Theodore, Senior Vice President of Global Sales for Nova Biomedical. "The combination of Nova's expertise in automated cell culture analysis and Sartorius' talent in delivering micro-scale smart reactors will yield tremendous benefits for the biotech industry. The integration of BioProfile® FLEX2 with the ambr® cell culture systems will result in accelerated commercialization of products and the ability to develop more products at lower cost, while ensuring the best quality of biotherapeutics for patients worldwide."

A profile of Nova Biomedical
Incorporated in 1976 and based in Waltham, MA, Nova Biomedical is a world leader in the development and manufacturing of state-of-the-art, whole blood, point-of-care and critical care analyzers, as well as providing the biotechnology industry with the most advanced instruments for cell culture monitoring.
Nova is one of the fastest growing in vitro diagnostic companies in the world. Nova's biosensor technology is incorporated in products ranging from handheld meters for glucose self- and point-of-care testing to critical care whole blood analyzers designed for rapid measurement of over 20 analytes. Nova's biotechnology-specific BioProfile line has pioneered comprehensive cell culture testing, providing over 20 critical cell culture tests with over 12 unique instrument offerings for broad range of cell culture applications. Nova employs over 1,000 people worldwide and has wholly owned subsidiaries located in Brazil, Canada, France, Germany, Great Britain, Italy, Japan, and Taiwan. Certified by the International Organization for Standardization, Nova has manufacturing operations located in the U.S., Taiwan, and Brazil. www.novabiomedical.com
Sartorius AG
Sartorius Stedim Biotech is a leading international supplier of products and services that enable the biopharmaceutical industry to develop and manufacture drugs safely and efficiently. As a total solutions provider, Sartorius Stedim Biotech offers a portfolio covering nearly all steps of biopharmaceutical manufacture. The company focuses on single-use technologies and value-added services to meet the rapidly changing technology requirements of the industry it serves. Headquartered in Aubagne, France, Sartorius Stedim Biotech is quoted on the Eurolist of Euronext Paris. With its own manufacturing and R&D sites in Europe, North America and Asia and an international network of sales companies, Sartorius Stedim Biotech has a global reach. In 2016, the company employed approx. 4,700 people, and earned sales revenue of 1.051,6 million euros.

ambr® systems are designed and manufactured by TAP Biosystems (part of the Sartorius Stedim Biotech Group) a leading global provider of automated cell culture and fermentation systems for life science research, development and production. The ambr® systems are widely used for cell line development and process optimization at pharmaceutical, biotechnology and academic laboratories. They are proven to provide a reliable model and consistent scalability to a range of upstream processes.
Diese Pressemitteilungen könnten Sie auch interessieren
Weitere Informationen zum Thema "Biotechnik":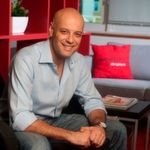 KI und Machine Learning in der Software-Entwicklung
Mit dem "Pro­jekt Tu­ring" hat Out­Sys­tems ei­ne In­i­tia­ti­ve für mo­der­ne Soft­wa­re-Ent­wick­lung ins Le­ben ge­ru­fen. Künst­li­che In­tel­li­genz und Ma­chi­ne Lear­ning sind da­bei die An­sät­ze, die der Low-Co­de-Spe­zia­list in ei­nem ei­gens da­für er­rich­te­ten For­schungs­la­bor un­ter­sucht.
Weiterlesen