Ensure high quality of drinking water
Pinneberg

, (PresseBox) -
Drinking water – there is probably no other food item, which is checked more intensively! In the German-speaking region, there are higher quality requirements for drinking water from the tap than for industrially packed bottled or mineral waters. This is also reflected in the materials and items, with which the water comes in contact with on its way to the consumer.

In order to support its customers, ROWA Masterbatch uses only the raw materials for its products in this application area, which are present in the mentioned positive lists. The company also assists the responsible accreditation institutions and test laboratories by disclosing formulations where necessary. A modern product management system ensures that there are no changes in the composition of recipes, so that additional tests and costs are avoided.

The use of approved components and water pipe parts is checked regularly by the health officials. Where parts are found not permitted for drinking water use, there is the possibility of imposition of a monetary fine and an immediate cancellation of the operator's license.

In Europe, drinking water permits are given by accredited institutions, which conduct testing according to local legal requirements. The license is given for finished products only after compliance is demonstrated. According to the Guideline for Hygienic Assessment of Organic Materials in Contact with Drinking Water by the Federal Environment Agency (in short: KTW Guideline), only those substances may be used, which are listed in the positive lists of the EU directive 10/2011 ("on plastic materials and articles intended to come into contact with food") or in the BfR recommendations IX. ("Colorants for Plastics and other Polymers Used in Commodities"). Added to these are various standards, which must be followed. In laboratory tests, it is then determined with cold, warm or hot water depending upon the application, whether the quality of the water changes. Therefore, the products may not affect the taste, the appearance or the smell. The desired license is granted only when these tests are passed.
ROWA GROUP Holding GmbH
The ROWA GmbH was established in 1958 and is a partner in the ROWA GROUP of companies. The brand ROWA stands for technical competence, modern product design and customer oriented service the world over. Tailored customer solutions are part of the ROWA tradition and are a matter of course! The development of new products, the search for alternative raw materials and the constant and sustained optimization of our processes, coupled with modern technology, motivated employees and economical environment protection enjoy the highest priority in our company. In 2010 the ROWA GmbH has been renamed into the ROWA GROUP Holding GmbH and the departments Lack and Masterbatch were newly formed as ROWA Lack GmbH and ROWA Masterbatch GmbH specialist division: Color and additive masterbatches.

Diese Pressemitteilungen könnten Sie auch interessieren
Weitere Informationen zum Thema "Forschung und Entwicklung":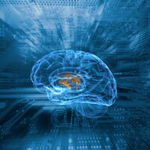 So funktioniert verteiltes Lernen mit TensorFlow
Das qu­ell­of­fe­ne Ten­sor­F­low von Goog­le ge­hört mitt­ler­wei­le zu den an­ge­sag­tes­ten Frame­works für die Pro­gram­mie­rung Neu­ro­na­ler Net­ze, De­ep-Lear­ning-Mo­del­le so­wie an­de­re Ma­chi­ne-Lear­ning-Al­go­rith­men. Wie ge­lingt der Ein­s­tieg mit Ten­sor­F­low und was leis­tet die jüngs­te Ver­si­on 1.5?
Weiterlesen